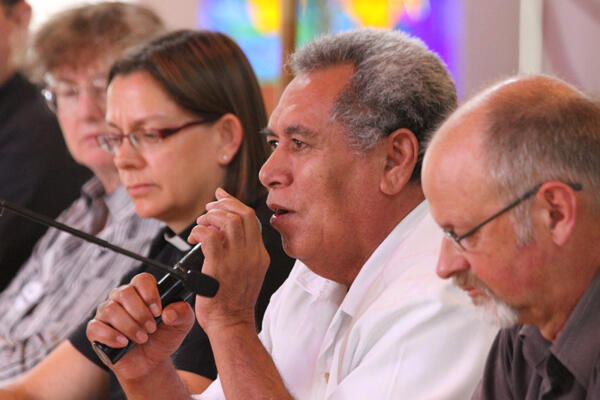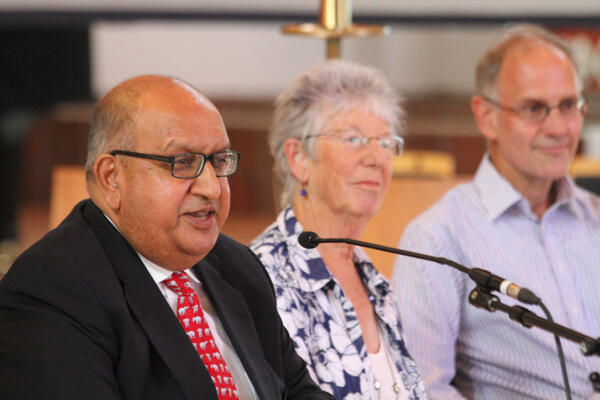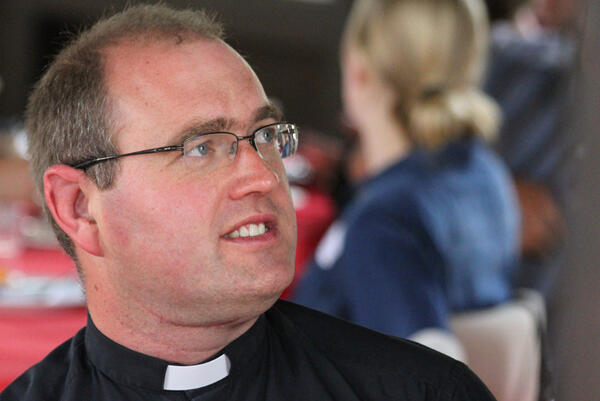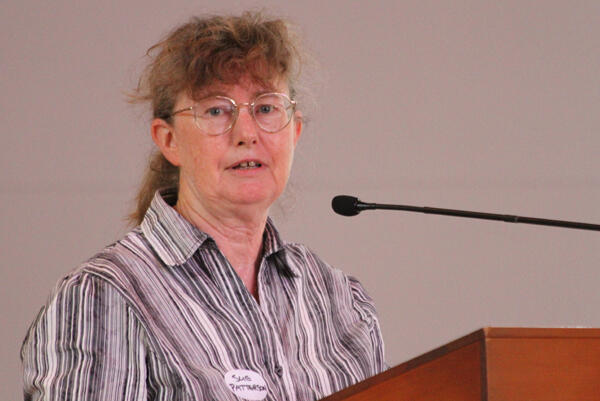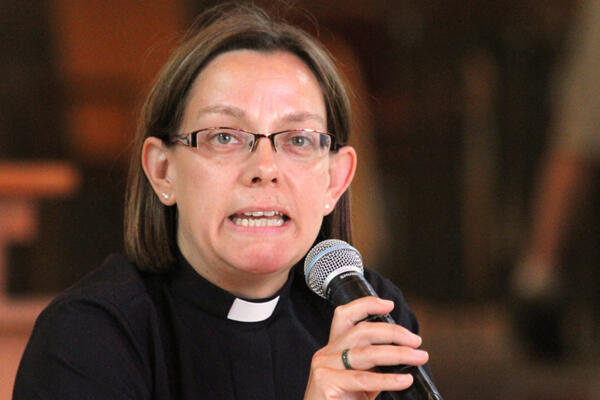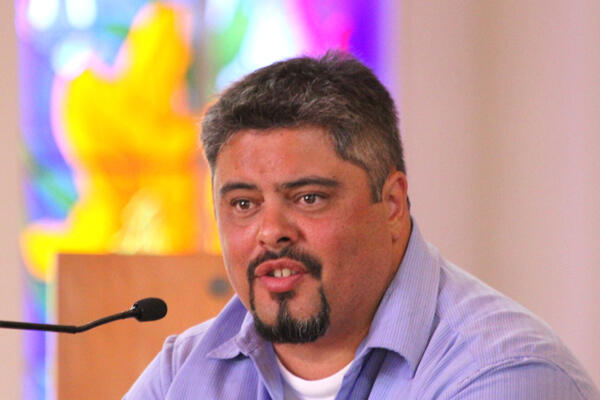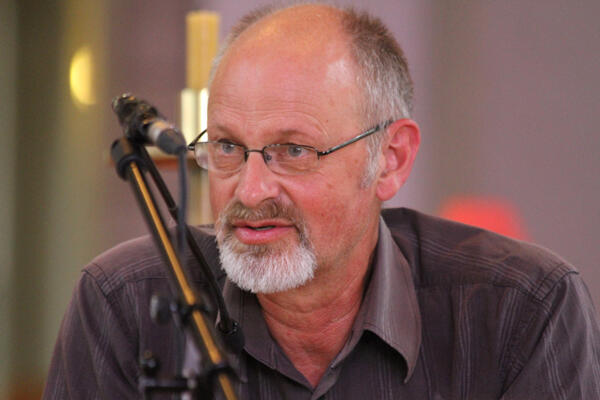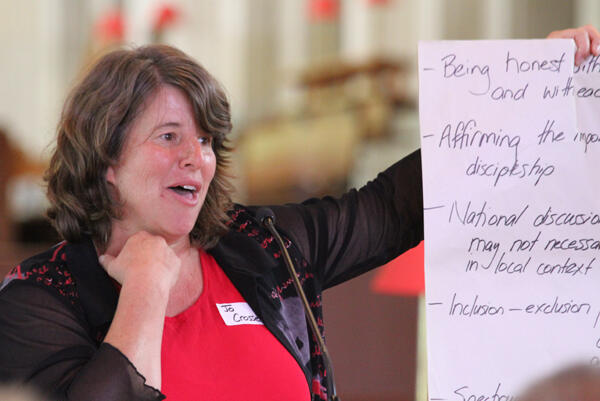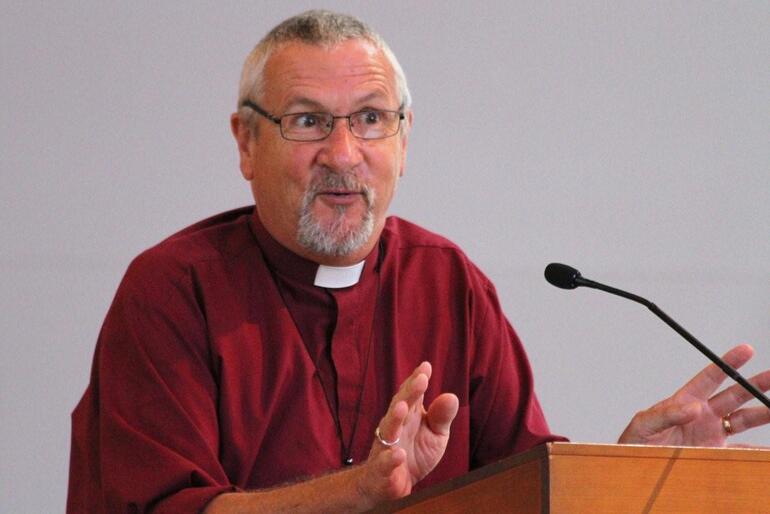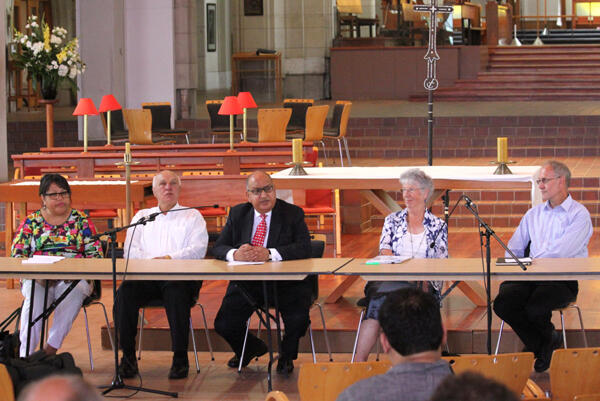 There's an almost irresistible momentum towards blessings for same-sex couples in church, and for the ordination of folk in those relationships.
That much is clear after the fourth and final of the Hermeneutic Hui, which wrapped up at Auckland's Holy Trinity Cathedral mid-afternoon yesterday.
That's not to predict what will be in the report the Ma Whea Commission brings to next year's General Synod – it will describe pathways, but it will not recommend a way forward.
Nor is it to guess what General Synod will make of that report.
But among the 50 or so folk who gathered in the cathedral on Friday and Saturday were many leaders and movers and shakers within the province – and there was no mistaking where most are heading on this issue.
At the end of the hui Bishop Richard Ellena of Nelson – representing the evangelically orthodox – acknowledged "the groundswell of support… within this gathering" for the blessing and ordination of people in same-sex relationships.
Indeed, the hui took some steps that seem to be anchored on the assumption that change is coming.
There's the notion that planning should now get under way for a theological hui on marriage.
In light of the momentum for change there was a plea from several speakers, most notably Bishop Victoria Matthews, for serious work to begin on the theology of marriage.
"If we're going to do this," she said, "for heaven's sake let's do the theology."
Secondly, there were also serious suggestions for developing what Archbishop David Moxon called "provisional pastoral structures for the future… to provide space for people within the church as a whole – whatever decision is made."
In his paper entitled: How we might be together as Church with different understandings of Scripture,Bishop Richard Ellena said that "unity in diversity" seems, in terms of ecclesiology, to be the church's "primary value".
"(But) what we face today within our church", he claimed, "is not just a broad diversity… (but) a disunity… that has grown out of our ability to find common ground biblically, theologically… upon which we can discuss and debate these presenting issues."
He guessed that the General Synod could now turn in one of three ways:
It could go with the "groundswell of support" evident at the hui. But if it did so, he said, "I would find myself in a very difficult position… because I would identify with all of those who feel they could no longer affirm their allegiance to General Synod…
"Secondly, it could take the opposite action… and thus alienate those who passionately believe this to be an issue of justice.
"Or thirdly, General Synod could explore a way ahead that would… enable individuals, parishes and dioceses to become some kind of theological 'tikanga'… within which… their commitment to the authority of scripture… is recognised and respected.
"We've done this in 1992 and… the sky hasn't fallen in – to the contrary, we are stronger because we made this courageous decision. Maybe it's time for an equally courageous move?"
'Best of all hui'
In Archbishop David Moxon's mind this gathering "was the best of all the hui."
Where the first hui was marked by tension between the liberal and conservative camps which almost led to a walkout, there was indeed an irenic spirit about this, the final hui, and a willingness, despite differences, to be together in worship. The Saturday session started by gathering around the Eucharistic table in St Mary's-in-Holy Trinity, for instance.
Several of the hui-goers spoke of the trust that had developed over time, enabling them to speak honestly with one another, particularly in small groups.
Indeed, at the end Bishop Ellena paid gracious tribute to Archbishop David, who had dreamt up the hermeneutic hui concept.
Archbishop David also identified three principles that emerged from the hui.
The first is that discipleship is the key to Christian life "and is more central than any other issue".
Secondly, "that unity has already been given to us in our baptism – so we need to work out our destiny in the light of that unity."
And thirdly, "we need to find ways of travelling together. Because Anglicans travel together."
But there was a feeling too, at least among some of the 'liberal' speakers, that the single-minded focus on exegesis and hermeneutics had passed its use-by date.
"Our problems around sexuality," said the Rev Dr James Harding, "will not be solved by a more thorough exegesis of the relevant Biblical texts. We need it – but we don't need much more of it.
"The key texts… have become subject to ideological battles over what sort of sexual relationships Scripture meant."
Bishop Jim White put it another way: "I don't think the issue is going to away any time soon, and our current approaches have not yielded the hoped-for consensus and coherence in our moral and theological vision. Hermeneutics has failed us at the tool to unlock our way ahead."
Instead, he suggested in his paper on ecclesiology, folk of different conviction would "simply decide that we are together and that we want to stay together."
In the same way, he suggested, Anglicans who differ sharply on another life and death matter – going to war – are able to live with each other.
There is a bishop in this church appointed to oversee the military chaplains – and another to care for the Anglican peace network.
Six presentations
On Friday, the first day, the hui heard six scholars deliver 30-minute papers on Scripture and the theology of sexuality.
The morning presenters were: the Rev Drs Helen-Ann Hartley and Frank Smith (respectively, the Tikanga Pakeha and Pasefika Deans of St John's College); followed by the Rev Drs Sue Patterson and James Harding (respectively, Registrar and Senior Lecturer at Bishopdale Theological College in Nelson; and Lecturer in Hebrew and Old Testament Studies at the University of Otago).
They were followed in the afternoon by the Rev Don Tamihere, Kaihautu of the Tairawhiti taapapa in Gisborne, and the Rev Canon Dr Tim Meadowcroft, who heads the School of Theology at Laidlaw College in Auckland.
(Some of those papers have been posted in the Features folder of this website – the rest will be added as they come to hand.)
From the outset, Helen-Ann Hartley pointed towards one of the key themes to emerge from the hui.
There is an obsession, she said, with equating identity with sexuality, and sexuality with sexual practice. Whereas Scripture points towards vocation and discipleship, and our identity "in Christ."
Dr Harding honed in on that matter of discipleship.
He maintained that the church cannot solve its troubles over sexuality "because we are beginning from the wrong place… and in the process we are taking Scripture with us into the abyss.
"We have to make sure we are facing the right way."
The problems around sexuality, he claimed, "are secondary to our fundamental calling as the royal priesthood of God, called out of darkness into His marvellous light. What that does not mean is that anything goes, and that is where our desperately difficult task of discernment lies…
"So let's focus on God.
"Let's focus on the question of discipleship.
"Because this is where Jesus discusses sex. Or not. He introduces sex by accident, I think.
"The ethical vision of the gospels centres around discipleship – not around male-female marriage…
"The real problem in society is making opposite-sex marriage the sum of Christian moral life.
"It's not. The summit of Christian moral life is a life lived for the sake of the Kingdom of Heaven."
Paper on marriage
Saturday morning's session began with Bishop Victoria delivering, at Archbishop David's request, a major paper on marriage.
She quipped at the start: "When first asked to speak on the Biblical understanding of marriage, I reminded Archbishop David that I was the only intentionally celibate member of the House of Bishops.
"He replied that the Roman Catholic clergy always say the referee has the best view of the game…
"So what does the Bible say about marriage?
"The first thing that needs to be said is that the gospels are not obsessed about sexual relations.
"They are not very interested at all…
"Beyond a shadow of a doubt there is more New Testament teaching about discipleship than about marriage.
"Matthew's gospel clearly says the Kingdom of Heaven is without marriage. Indeed, if we think of Luke 14:26 there is the admonition to hate family members in order to put Christ before all others."
Whoever comes to me and does not hate father and mother, wife and children, brothers and sisters, yes, and even life itself, cannot be my disciple…
Bishop Victoria went on to refer to other gospel illustrations, which make the same point.
"We should not be surprised by this," she said, "as the baptism of Jesus re-defined the family. But it is interesting how easily we forget that the gospel is Christocentric, and more concerned about the making of disciples than who is allowed to marry…"
She reflected on the Matthew 19 discussion about those who have become "eunuchs for the sake of the Kingdom."
"I suggest that what is happening in the gospels is a relaxation of the requirement to have children. There is no longer the necessity to keep the seed of Israel both abundant and pure.
"It is possible, I believe, to argue that a blessed union of man and woman or really any two or more people is able to bear fruit in a number of different ways.
"They are able to bear the fruit of good works and acts of mercy as many religious orders have done for centuries. There is also the New Testament calling to have spiritual children for the sake of the Kingdom.
She reflected too, on the "extraordinary passage" in John 3 about Nicodemus visiting Jesus by night – and being told that no-one can see the Kingdom of God "without being born from above". Born a second time, born by the Spirit.
"What if Jesus is really saying that in the world since the Incarnation, with the world made flesh; since Immanuel, the new focus is on having spiritual children?
"The new teaching is to keep the kingdom populated with Jesus' new family, those who do God's will."
She finished by asking whether the church is being called "to re-imagine marriage."
"So that one community of faithful Christian disciples, who have suffered greatly, could be reminded more fully of God's love for them? Like the woman at the well, is it time to lift the shame?
"I believe that in and through baptism I am a member of Christ's body. I am invited to partake of the Divine life. I knowthat is so for my sisters and brothers who call themselves lesbians and gay men.
"Therefore I know they are beloved of God.
"What else needs to be said?"
Commission's progress
The Ma Whea Commission attended the Saturday session of the hui – and in the half-hour before lunch, Sir Anand Satyanand spelled out the commission's progress.
It had met for a day every five or six weeks, and had spent a day with Judge Chris Harding examining "the legal structure" within which it worked.
And it had been guided by one of its members, Professor Paul Trebilco, on the theological aspects of the 36 submissions it had received.
It had held open days – including one hosted by St Matthew-in-the-City in Auckland – and had another such day scheduled for March 16.
Sir Anand noted that most of the 36 submissions were from Tikanga Pakeha, and that there were relatively few contributions from Tikanga Maori or Pasefika.
So the Commission had decided to be "moderately pro-active" by seeking opinions from those groups it felt it had not heard from.
"Let's find a way to solicit material from the other two tikanga," he said. "We want to satisfy ourselves that we have engaged with a range of views before we begin to develop a structure in which we formulate our report.
"The time is now coming to begin to discuss in a more robust way some of the issues that have emerged."
The closing date for submissions to the Ma Whea Commission is June 1.