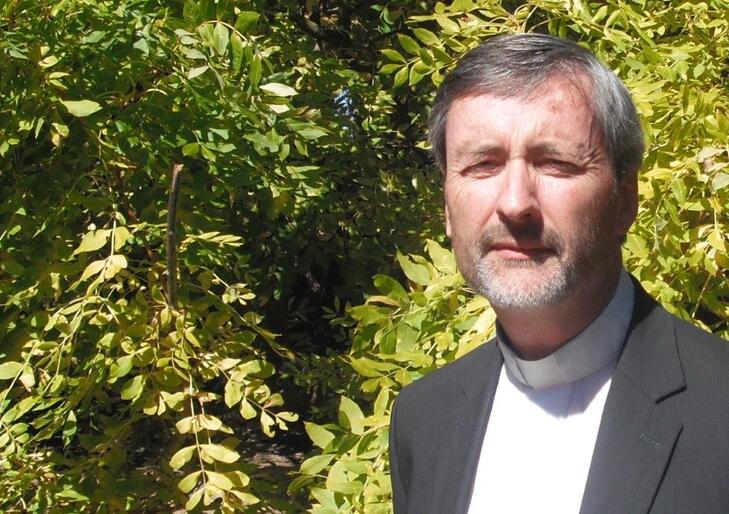 Archdeacon Tony Gerritsen has been named as the Manukura, or Principal, of the College of St John the Evangelist, the Anglican Church's Auckland-based theological college.
His appointment was announced today by Te Kotahitanga, which is also the Board of Governors for the college.
As Manukura, he becomes the single overall head of the college and will work with the tikanga deans and the faculty staff.
In effect, he succeeds the College Commissioner, Mrs Gail Thomson, who has led the college since the Reeves/Beck report was adopted by the General Synod/Te Hinota Whanui.
Tony Gerritsen, who is presently the Archdeacon for Ministry Development in the Diocese of Wellington, describes himself as "an educator ."
"I am an educator," he says, "who has brought change in different educational environments before.
"And I think I have the ability to lead and manage the college through its next stage of life."
He has also served as Wellington's Archdeacon for Mission; as Principal of St Andrew's High School in Nuku'alofa, Tonga; and as parish priest in both Palmerston North and Rotorua. He has also twice held senior roles at Wanganui Collegiate, and he has been a high school teacher in Feilding.
Archdeacon Gerritsen holds a Master of Philosophy and Bachelor of Science degrees, plus tertiary level qualifications in leadership, management, education and theology.
He says that he likes the idea of shifting the emphasis at St John's – so that formation for ministry, rather than the pursuit of information alone, becomes key.
"The formation of men and women for ministry in the 21st century is what matters most, I think.
"St John's has to be a theological college; academic gains are terribly important but I think it has to be about more than that.
"It's also about transforming hearts and beings. It's that subtle shift in emphasis from being a theological college to being a seminary."
He says that for the past 50 years the Anglican Church has been training people to be pastor preachers who, like English country parsons, would care for people and teach them.
That model, he says, may have served the church well. But what's needed now, he believes, are graduates who can take up the roles outlined in Ephesians 4:11 – of equipping apostles, prophets, evangelists, pastors and teachers.
"We do need men and women who are apostolic – in the sense of being entrepreneurial risk-takers.
"We do need to hear the prophetic voice – to be really hearing and speaking out God's challenge to society, and we do need men and women who have a missional heart."
Tony Gerritsen will take up his new task on June 10, six weeks before the second semester begins.
He plans to use those six weeks to move around all the dioceses and hui amorangi to learn, firsthand, what their precise needs and hopes are for St John's College.