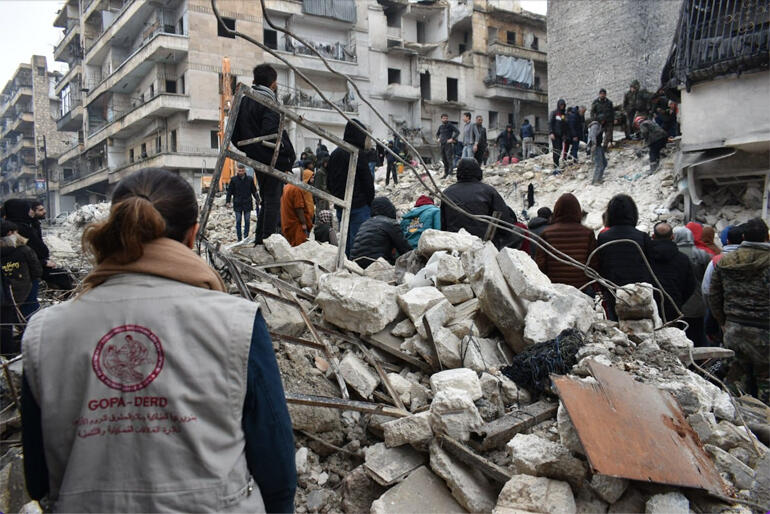 Christian World Service(CWS) has opened an Earthquake Appeal to support aid teams working in the worst affected areas near the epicentre of the 6 February Syria-Turkey 7.8 magnitude earthquake.
As the CWS Syria-Turkey Earthquake Appeal opens, the reported death toll is close to 5,000. Freezing weather, aftershocks and thousands of devastated buildings means that toll is set to rise sharply in the coming days. Right now, rescuers and local people are still working hard to free people buried under the rubble.
Sadly, many people in the area were already vulnerable as they had fled there to escape conflicts. More than four million people in the affected zone were dependent on relief aid.
3/4 of the people living in Syria's Idleb province had fled there to avoid fighting in other parts of the country.
CWS Appeal funds will go to aid teams who are on the ground now working to rescue and care for survivors in the aftermath of the earthquake.
Donations to the CWS Appeal will help provide rescue team workers, medical assistance and ambulance services, emergency food, blankets and mattresses, sanitation and shelter in affected communities.
If you can, please donate today.
Through ACT Alliance CWS will support partners Greek Orthodox Patriarchate of Antioch and All the East Department of Ecumenical Relations and Development (GOPA-DERD) to provide emergency needs and aid teams, more local church-based partners connected to CWS through the Action of Churches Together Alliance will join in the relief work in the coming days.