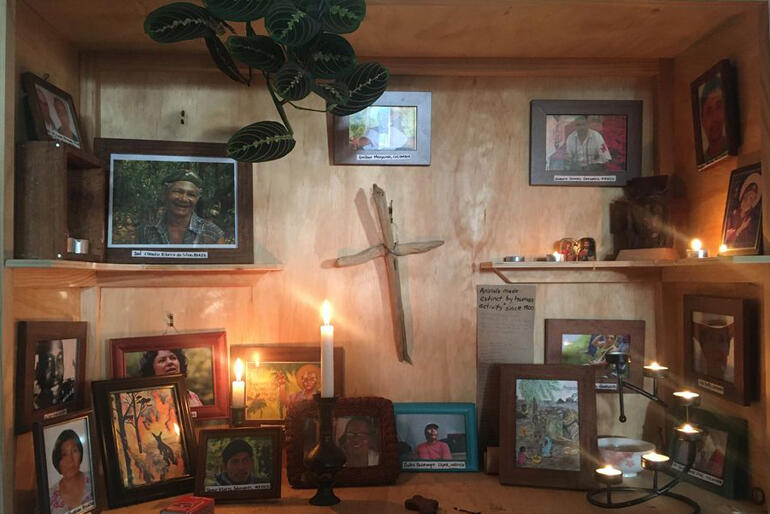 The 'Karakia for our Climate' environmental prayer network is encouraging Anglicans around Aotearoa New Zealand to mark Earth Day in prayer this Friday 22 April.
"We hope that Anglican communities will enter into this year's prayer for the integrity of the Earth and all Creation on Earth Day in a spirit of Easter Hope," said Karakia for our Climate organising team member Olivia Yates.
"This is one wonderful way that we as Christians can join in the annual day of action for Earth Day that aims to change human behaviour and advocate policies that safeguard the integrity of the Earth."
This year Karakia for our Climate encourages Christians to participate in Earth Day events across the motu, uniting in prayer for our planet's health, and join with others in solidarity with Papatūānuku and the communities suffering the consequences of climate damage.
Tāmaki Makaurau Auckland
In Tamaki Makauarau-Auckland, Karakia for our Climate, Diocese of Auckland Young Anglicans for Social Justice (ADJust) and friends will gather at Aotea Square from 3:15pm-4pm on Friday 22 April, to share in an Earth Day Vigil for the climate. They will then join the wider festivities of Earth Day, which run until 6pm and feature environmental organisations ranging from Songwriters4Climate to Upcylce Aotearoa to Extinction Rebellion. Two big screen films on fracking in Aotearoa New Zealand follow on from the Earth Day events.
Register your interest in the Earth Day Vigil on Facebook here
Check out the wider Auckland Earth Day events schedule on its Facebook Event Here
Te Whanganui-a-Tara Wellington
In Whanganui-a Tara 'Karakia for Our Climate' and Berrigan House (a Catholic Worker Movement house) will share morning prayers for Earth Day at 8am on Friday 22 April at Midland Park followed by a BYO morning tea. Karakia for our Climate will then return to join the wider Earth Day events at Midland Park that kick off at midday (12pm). Karakia for our Climate will be form part of the Christian presence in the crowd that will roll/walk/cycle towards Parliament for Earth Day, where they will join activists handing over demands for a future that does not rely on fossil fuels.
Register your interest in the Earth Day morning prayer on Facebook here
For more information about the wider Wellington Earth Day events go to the Facebook event for the protest
For churches, groups or individuals who would like to stop and pray for the Earth in locations outside Auckland and Wellington this Earth Day, Karakia for our Climate suggests the following resource website:
https://www.conversations.net.nz/earth-day. This includes links to the global Earth Day movement, Aotearoa based prayer resources, and a liturgy from Creation Justice.
For more information or to join the Karakia for our Climate network, email: karakiaforourclimate@gmail.com