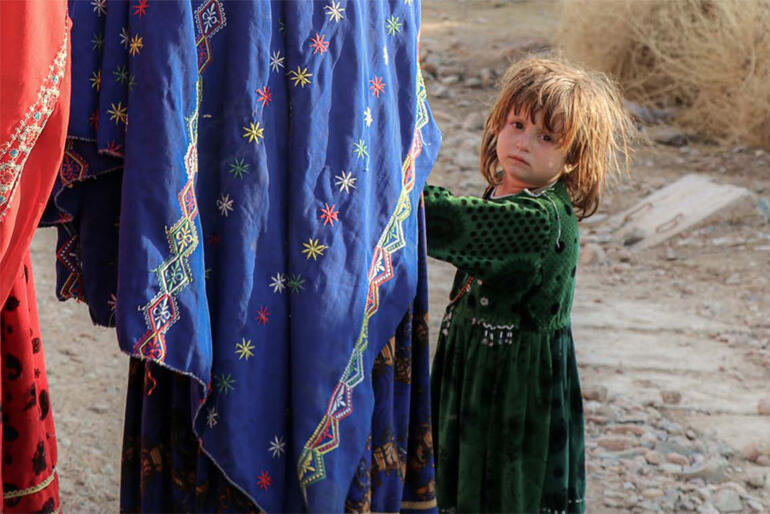 Christian World Service Director Murray Overton is backing Oxfam Aotearoa's call for a tide of aroha and compassion to hit the email inboxes of Foreign Minister Nanaia Mahuta and Finance Minister Grant Robertson next Monday as New Zealanders urge the Government to find $10M aid for the United Nations Afghanistan Flash Appeal next Monday.
CWS Director Murray Overton reports that four decades of war and natural disasters – and now Covid-19 – have pushed Afghanistan to the brink of a humanitarian catastrophe.
He relayed that our Government's recent $3million in aid to Afghanistan is a drop in the bucket in comparison to the hundreds of millions we have spent on military presence in Afghanistan over the last twenty years. Leading the call with CWS and several other agencies is Oxfam Aotearoa, whose director Rachael Le Mesurier voiced their joint call to Government today,
"We ask the government to commit to $10 million of new humanitarian aid to help people in Afghanistan," she said.
"The global flash appeal for Afghanistan is asking for more than NZ$840 million to support around 11 million Afghanistan people in crisis, particularly women and girls. New Zealand can and must step-up."
This week CWS reports that even before the Taliban took over Afghanistan, its people were already struggling to feed their families due to drought, loss of crops and soaring food prices.
Today's combination of conflict, Covid-19 and drought means millions of Afghans are on the edge of starvation. Women are going hungry to feed their children, and 50 per cent of children under five are facing acute malnutrition and require life-saving treatment.
New Zealand was part of the International Security Assistance Force in Afghanistan over the past twenty years and CWS joins the many here who believe we still have an obligation to help the Afghan people who remain, even though our forces have left.
Along with CWS and Oxfam Aotearoa, the following agencies are urging their supporters to write to Government ministers and back the $10 million urgent funding call. The supporting agencies and groups include: ActionStation, Afghan Cultural Association of Wellington, Amnesty International Aotearoa New Zealand, Caritas Aotearoa New Zealand, ChildFund New Zealand, Hazara Association of New Zealand, Save The Children New Zealand, Tearfund NZ, United Afghan Association of Canterbury and World Vision New Zealand.
To write to the Government ministers supporting the $10 million call using an online template go to CWS' urgent Afghanistan call page.
The CWS Afghanistan Emergency Appeal remains active and continues to channel urgently needed funds directly to internally displaced people in Afghanistan who face the same food security and safety threats as the called-for Government funds are aiming to meet.
To give directly through the CWS Afghanistan Emergency Appeal, you can make credit card donations by phone on 0800 74 73 72 or donate online via https://cws.org.nz/donate-now-afghanistan/ (Donations to CWS are tax deductible.)