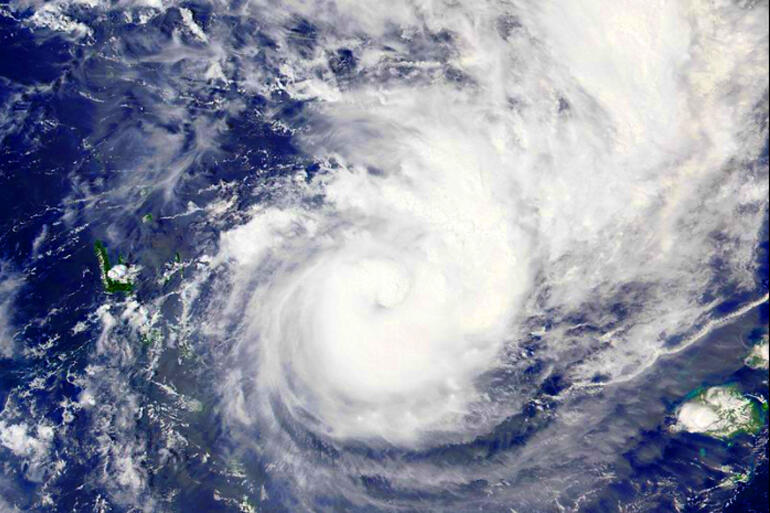 Anglican Missions is working with the Diocese of Polynesia to gather support for disaster response in Fiji, after a category 5 Tropical Cyclone extreme storm hit the country last night 17 December 2020.
Early assessments indicate significant damage in Vanua Levu and Lomaiviti Islands and the Government of Fiji has declared a state of emergency to last for the next 30 days.
Reports are coming in of widespread river flooding, 14 metre tidal surges and landslides after the country was battered by wind speeds of over 300km/hr overnight.
There have been no reports of casualties to date.
Although Fiji has managed to avoid significant outbreaks of COVID-19, this year the pandemic has already devastated Pacific economies and caused financial hardship and food insecurity especially in areas where tourism employs many people. Cyclone Yasa will be a double disaster for Fiji.
Anglican Missions is now working with Australia's Anglican Overseas Aid and with TearFund to direct funds toward the Diocese of Polynesia's response and recovery project which they are now putting in place. This is first time TearFund has worked directly with Anglican Missions on an appeal: Tear Fund and Anglican Missions
The Diocese of Polynesia had already done a lot of work to disaster-prepare their church communities prior to the cyclone, and is now carrying out damage assessments.
Anglican Missions CEO Rev Michael Hartfield is asking Anglicans throughout the province to give generously to support our Anglican brothers and sisters in their work in Fiji through this appeal.
More information about the appeal will be available soon.
The Diocese of Polynesia has asked for prayers for all the Anglican churches affected by the cyclone, and for those who will now be heading into the response and recovery work for their communities. Currently there is a threat from the Rewa River breaking banks and flooding.
Please pray for Anglican communities in these areas hit hard by Cyclone Yasa.
– Dreketi: Church of the Holy Cross, Vicar and Bishop of Vanua Levu & Taveuni EU, Bishop Henry Bull
– Labasa: St Thomas Church, St Mary's School, All Saints Secondary School, Priest in Charge Rev Gerald Billings
– Savusavu and Taveuni: St Leonard's Church and worship centres, Priest in Charge Rev Tuck won Ah Kee
– Naviavia: St Paul's Church and school, Priest in Charge Revd Pita Unavalu
– Nabunikadamu: St Timothy's Church, Priest in Charge Revd Bili Anisi