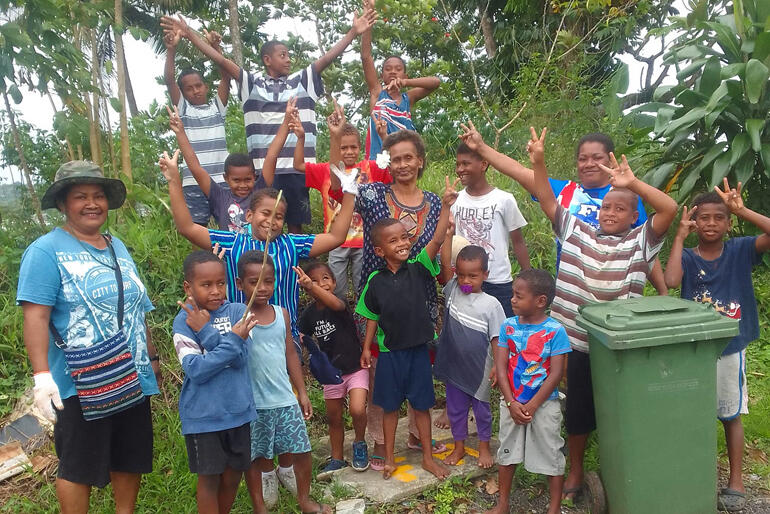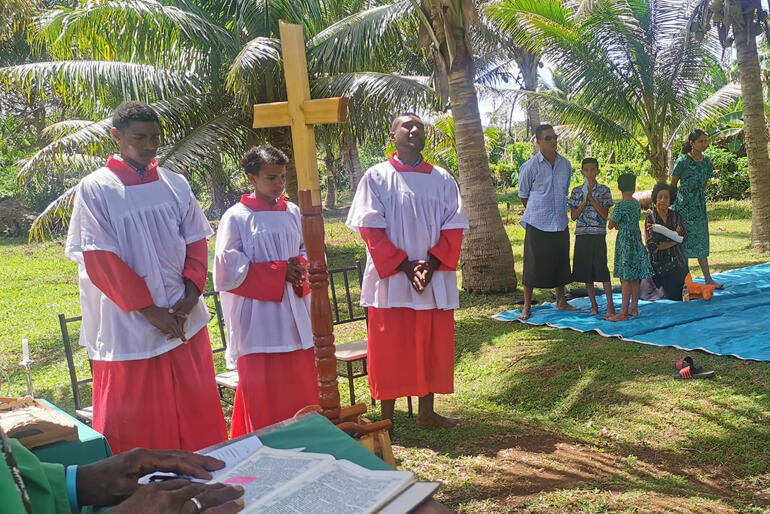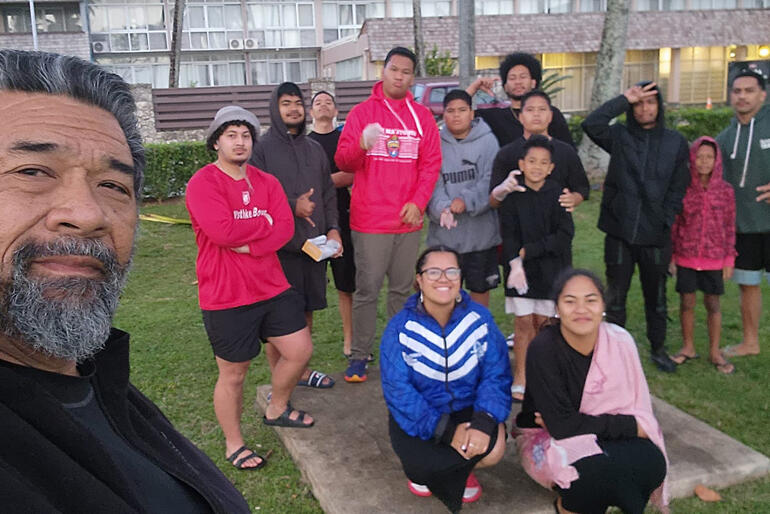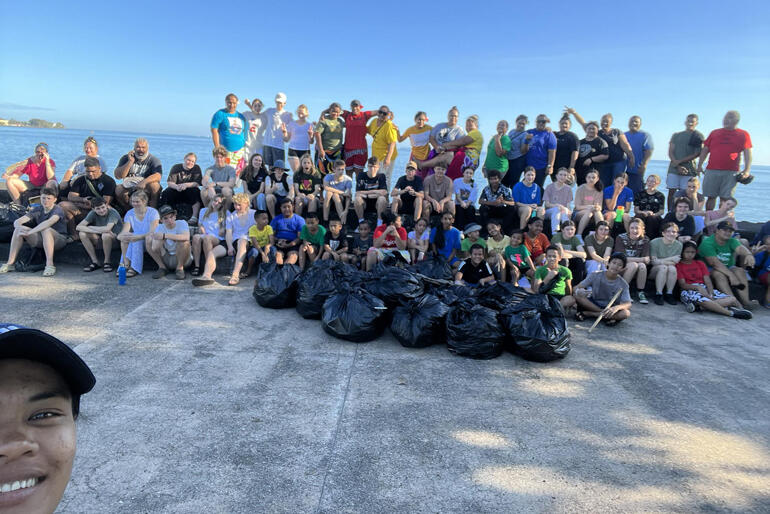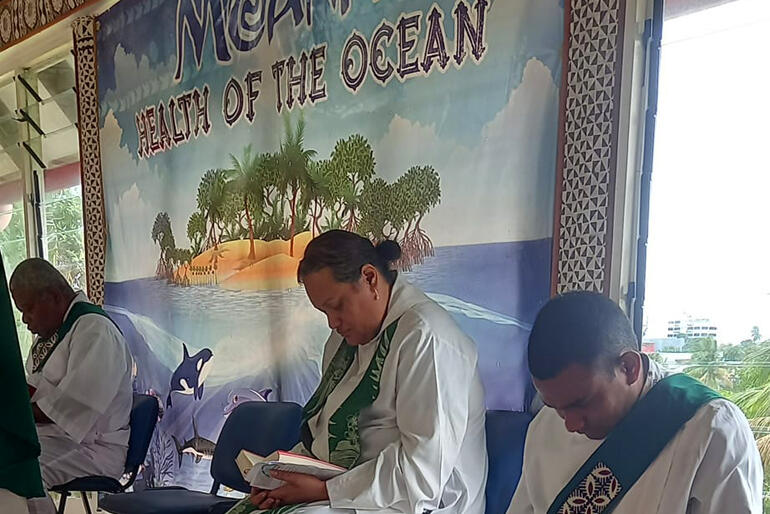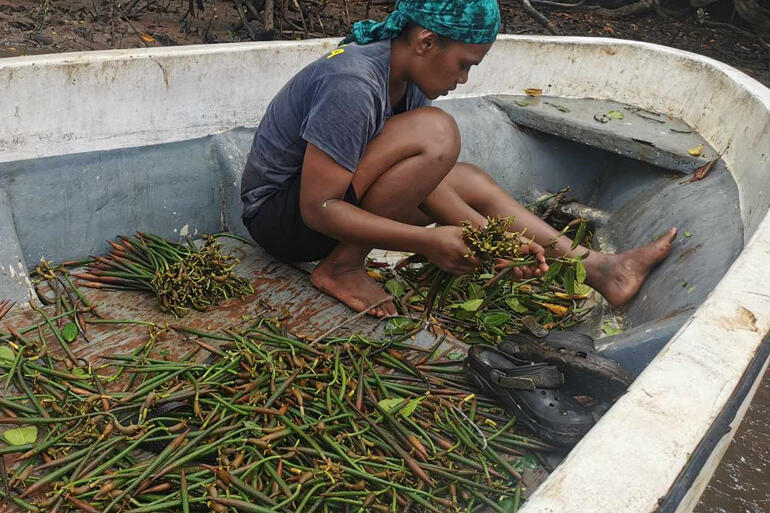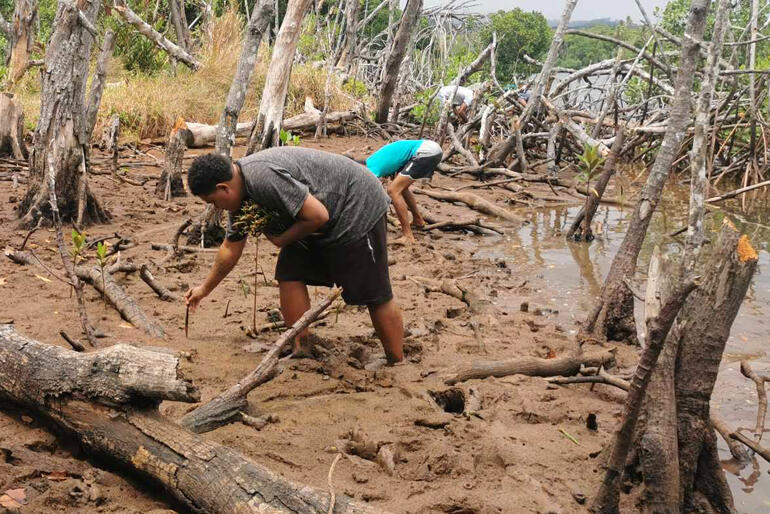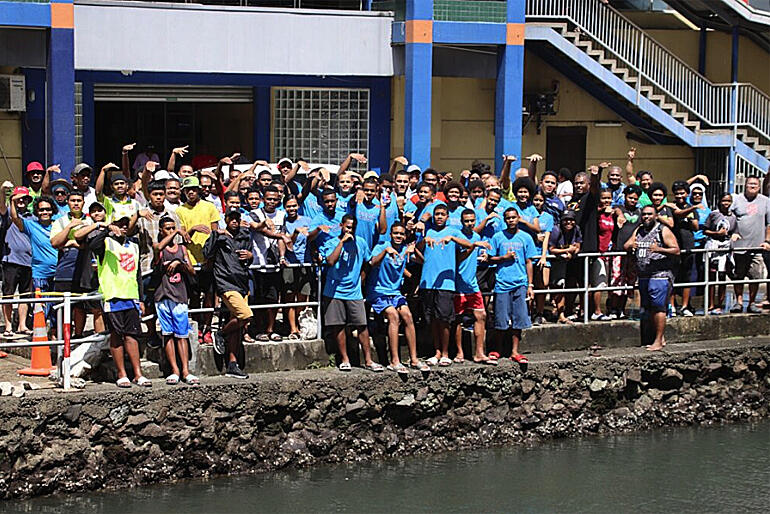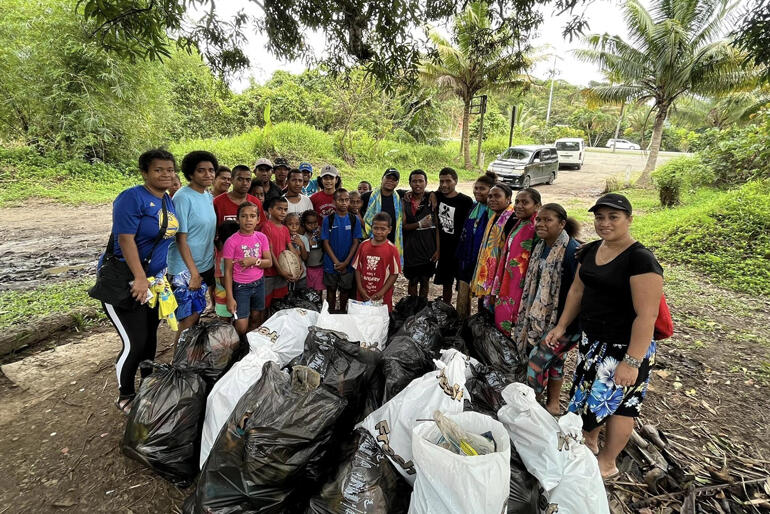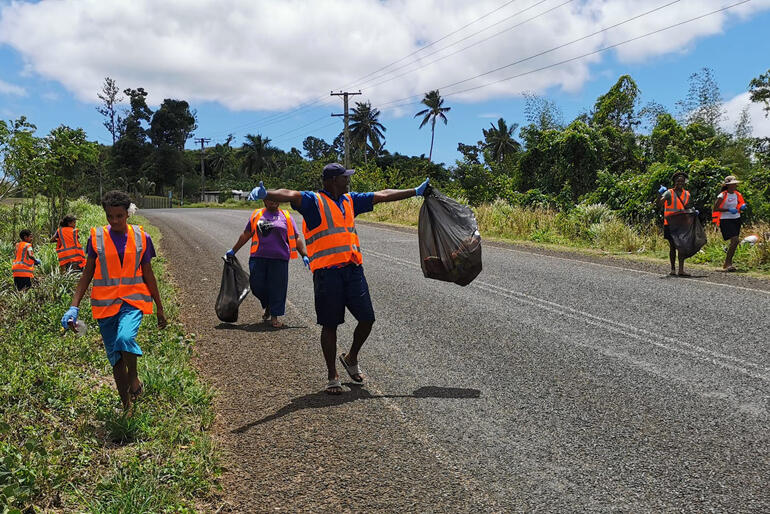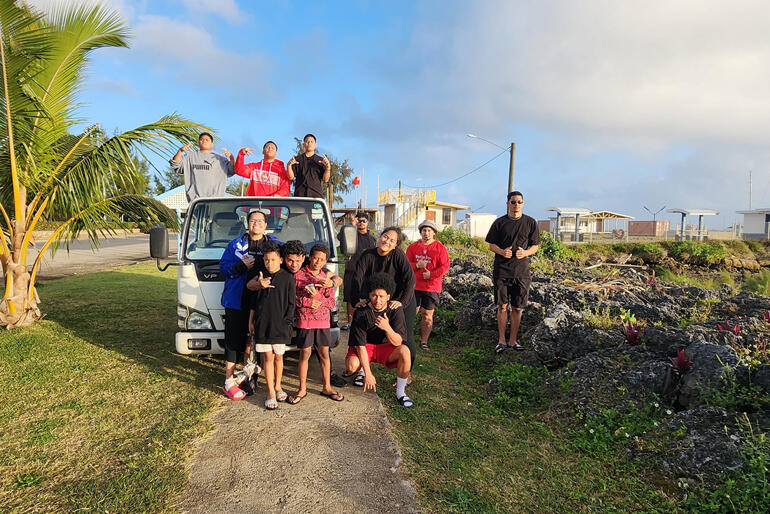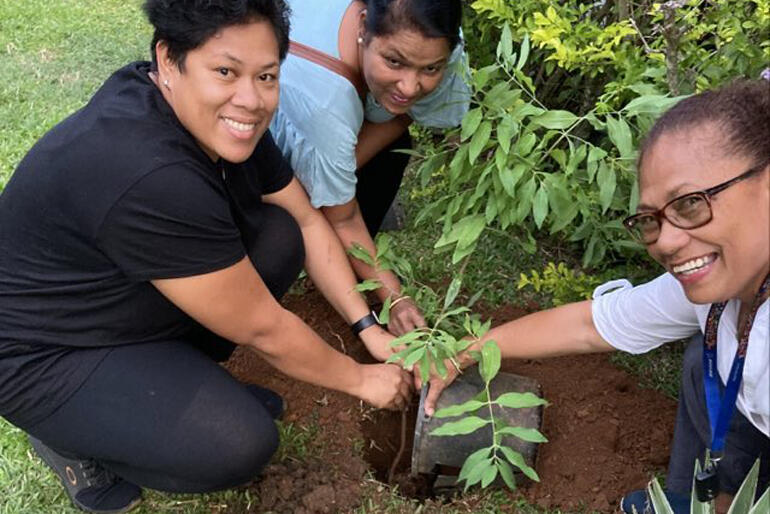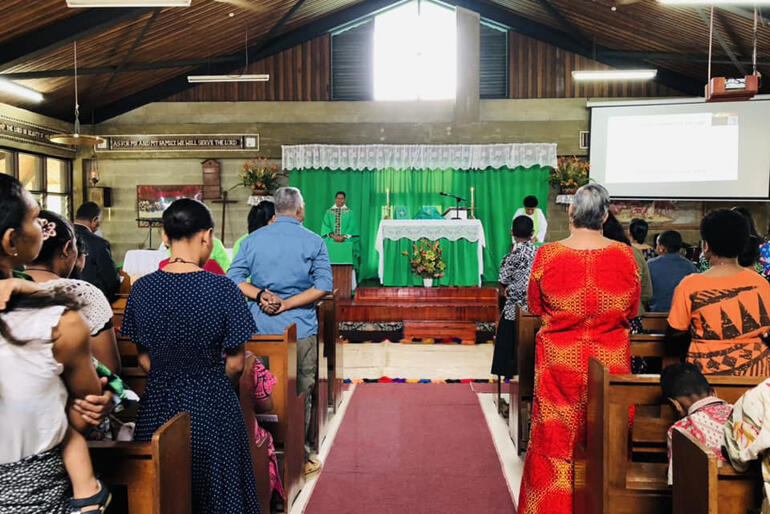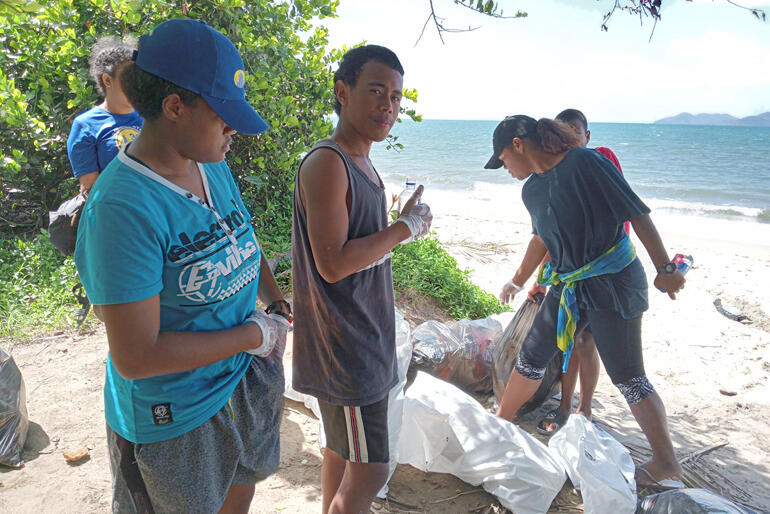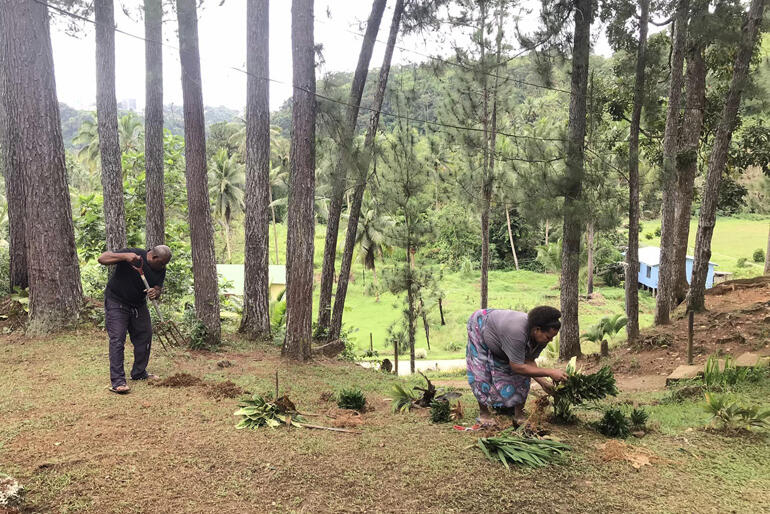 Anglicans across the Diocese of Polynesia have raised their observance of the global ecumenical Season of Creation between 1 September – 4 October this year, with combined services, ecumenical youth events and environmental clean-ups.
In Tonga, Samoa and Fiji, Anglicans from more than 20 parish communities and schools took part in combined parish and outdoor thanksgiving for Creation services, engaged in clean-up campaigns and planting along riverbanks, seashores and seawalls as well as in neighbourhoods and church grounds.
Polynesia's 2023 Season of Creation set off on the Day of Prayer for Creation on 1 September with services at the Moana Anglican Services & Teaching Centre (MAST) and other centres, where people reflected on their Christian responsibility as stewards of God's Creation, under the 2023 theme, "Let Justice and Peace Flow."
The Season of Creation is an annual opportunity for Christians to pray and respond together to the cry of Creation, which begins on 1 September and ends on 4th October – the Feast of patron saint of ecology, St Francis of Assisi.
In Suva, Archbishop Sione Uluilakepa launched the Season, building on his Synod charge, when he urged the Diocese to keep their eyes on the ACC's 5th mark of mission and keep up the momentum of the 'Moana, Health of the Ocean' campaign launched by Archbishop Winston Halapua and the late Archbishop Fereimi Cama back in 2020.
Archbishop Sione Uluilakepa called on the diocese to be "a Church that is relevant, responsive, inclusive and resilient, as we continue to face unique challenges related to Climate Change."
He also emphasised the need for the Diocese to promote disaster preparedness as the core message of the Church when addressing climate change.
As the 2023 Season opened, Diocesan Registrar Rev Sepiuta Hala'api'api preached on protecting Creation from human harm, noting the catastrophic impacts that extreme weather events, global warming and sea level rise have on Moana Pasifika.
Rev Sepi spoke too of Pacific peoples' deep connections with the ocean, lamenting that those powerful links could be lost if individuals and communities do not take action to prevent more climate change-fuelled damage.
The Diocese took part in a wider ecumenical Creation care day on 23 September, as young Anglicans from the Lotu Youth Mission joined a 100-strong youth team from the Catholic Archdiocese of Suva and the Salvation Army taking part in the Fiji Council of Churches' Nabukalou Creek clean-up.
Luke Tukana was one Anglican keen to join fellow Christians in rejuvenating the well-known waterway in Suva,
"Today is a great initiative, it's good to make a combined effort as churches, especially when confronting social and ecological problems and caring for Creation."
Young people attending the Nabukalou clean-up were asked to think of the environment as their home, so that leaving rubbish outside is no different to littering their own living rooms. They heard too, about the churches' Black Sand Mining Project, which works to empower communities that are suffering due to Australian mining companies' seabed destruction in Ba, Ra and Sigatoka. Fiji's churches are working with local communities whose livelihoods and land are directly being damaged by the industrial scouring of seabeds by companies such as Amex Resources and Dome Gold Mines.
In Suva, development of the foreshore has also led to destruction and distortion of the seabed, damaging marine habitats and removing local people's marine livelihoods.
"Every small act makes a difference"
Around the Diocese Anglican communities were encouraged to not only gather and pray for Creation, but to take actions that will make a practical difference in their communities and natural spaces.
In Samoa around 70 students and staff from All Saints' Anglican School picked up litter on Saturday 30 September, collecting more than fourteen 30 litre bags of rubbish from around the Apia seawall.
In Tonga, Anglicans marked the Season of Creation each Saturday through September setting out before 6.30am for beach clean-ups where church members young and old fanned out to collect unwelcome plastics and other waste at the seawall and foreshore in Fasi, Nuku'alofa. Tonga's clean-up crews are well practised after years of working with the 'No Pelestiki' Campaign founded by the late Eleni Tevi. On the last two Saturdays of the Season, Tongan Anglicans also celebrated the Eucharist outdoors on the foreshore before heading out for their clean-ups.
Back in Fiji, Sunday school children and youth from Holy Trinity Cathedral and Holy Family Anglican Church in Waidradra cleaned up a local beach together, while St Bartholomew's and St John's Wailoku cleaned their churches' surrounds and St John's planted new gardens.
St Christopher's in Nadi held Creation-focused services and planted sandalwood and avocado trees in its grounds, while St Luke's Laucala Bay joined St Matthew's Nabua to pray for deep listening to all who suffer from sea level change, and for the courage to take practical steps to help people navigate a better, healthier future.
Anglicans from Holy Cross, Dreketi observed the Season of Creation by caring for the Dreketi River, which deposits debris along its banks and surrounds during frequent Cyclones and floods. Later Holy Cross youth also planted mangroves along the Dreketi River's banks to fortify them against erosion and regenerate the mangroves' important breeding environment for local food sources of fish and crabs.
The Season of Creation takes place each year and is connected with the Anglican Communion Forest project through the Anglican Communion Environmental Network. In Aotearoa New Zealand Anglican churches can register their Creation-focused activities during the Season of Creation with the A Rocha EcoChurch Network
For more info: Season of Creation 2023, Diocese of Polynesia on Facebook