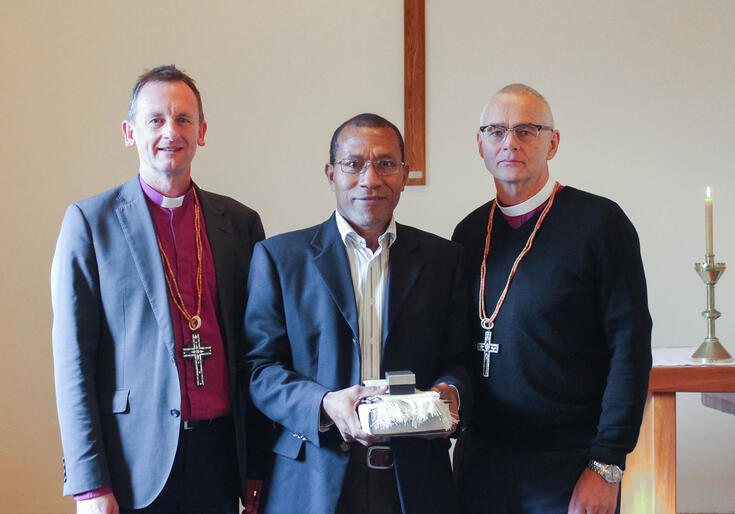 Auckland Diocese is replacing books eaten by white ants at Bishop Paterson Theological College in Guadalcanal, Melanesia.
Bishop Ross Bay and Bishop Jim White visited the college last year to build relationships between the dioceses of Melanesia and Auckland.
Newly made pectoral crosses to mark the bishops' visit were recently given to the bishops by Father Aram Oroi, Dean of Studies at the college.
He has been in Auckland completing his Ph.D, and presented the crosses at a staff eucharist in Neligan House.
In return Bishop Jim presented Father Aram with a stole and a book from his own shelves in the hope thqt many more books would be donated to the college.
Father Aram has given Auckland Diocese a list of books destroyed by ants. The diocese now seeks sponsors to restock the shelves.
The Rev Peter Bargh (St Mark's Remuera), who taught at the college last year, is arranging for shipment to the Islands.
If you wish to help, email Bishop Jim at jwhite@auckanglican.org.nz and he will send you the title of a book needed by the college.