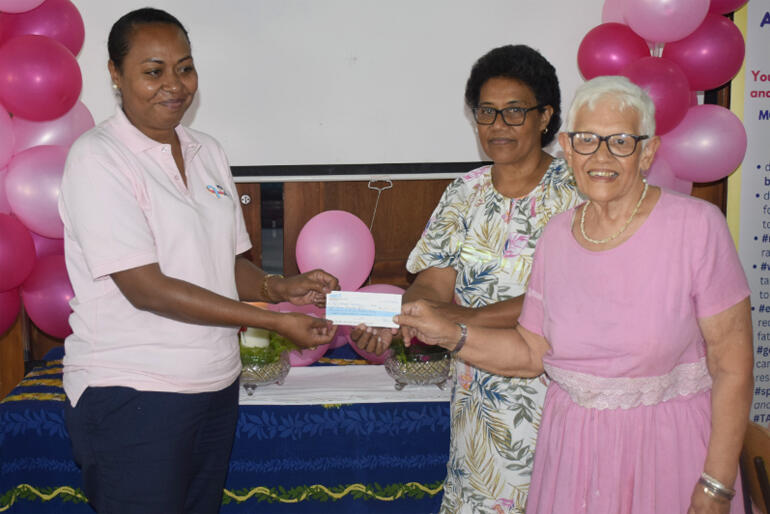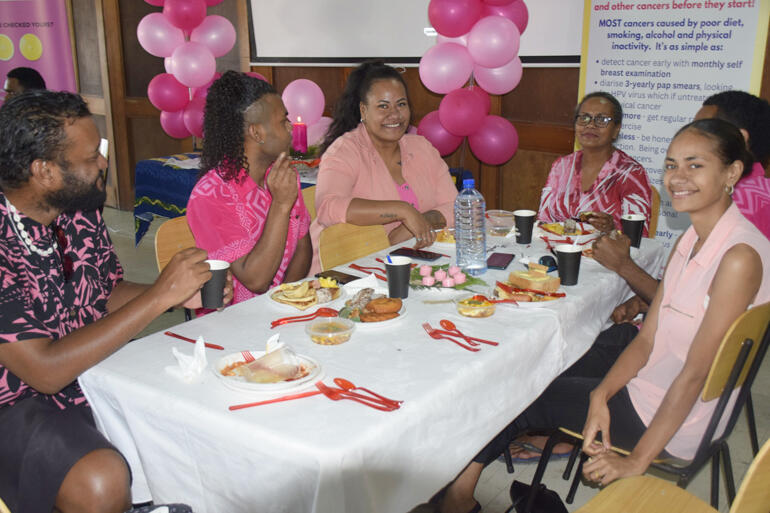 In October of every year, Pinktober is a time when Fiji comes together to think about breast cancer and health. It's a time to talk about women's health, find problems early, and support people with breast cancer.
This October for the first time, the Holy Trinity Cathedral Women's Mission invited more than 100 people to a 'Pinktober' high tea, setting out to raise awareness of cancer and collect donations for the Fiji Cancer Society's work with cancer patients, their families and the wider community.
Cathedral Women's Mission Vice-President Mrs Marie Lee, who is a cancer survivor herself, confirmed that the Fiji Cancer Society is a lifesaver for many people who need financial and practical help to undertake medical treatment.
Hosted at Holy Trinity Anglican Cathedral, Suva on Saturday 21 October 2023, the Pinktober event included a talk from Fiji Cancer Society outlining cancer risks, symptoms and prevention.
Guests included staff of Suva business houses, representatives of community organisations and individuals for the pink-themed event which raised $1630.00 for the Fiji Cancer Society.
CWM President Mrs Elina Titoko, another cancer survivor, was delighted the Cathedral Women's Mission had been able to carry out the new initiative with so many peoples' help.
"Thank you for your donations to Fiji Cancer Society where we cancer survivors have received endless assistance."
Cathedral Pinktober guests also gathered to pray and light two candles of remembrance:
- A pink candle for cancer patients, survivors and those who have died from cancer around the world, and,
- A white candle with a flower for peace for those suffering in the war between Israel and Gaza, particularly those killed or affected by the bombing of the Al Ahli Anglican hospital in Gaza, which provides a free programme treating people with breast cancer.
Secretary of the Cathedral Women's Mission, Mrs Jane Koi, said it was a great first event and provided an excellent opportunity to bring the reality of cancer into a wider public conversation.
"We brought home the message that cancer does not discriminate and that we all need to take good care of ourselves and provide support to those suffering from the disease," she said.
Holy Trinity Cathedral Dean Fr Orisi Vuki was keen to support Pinktober and said that now the Cathedral Women's Mission had initiated the fundraising high tea, he hoped that it would become an annual event.