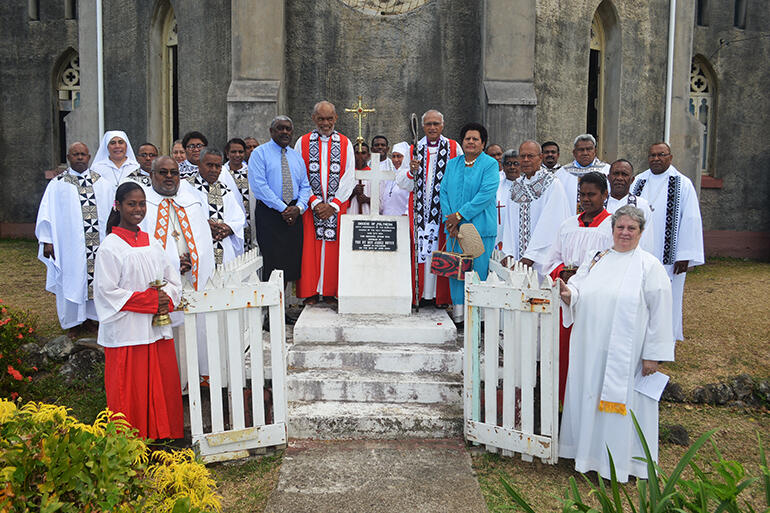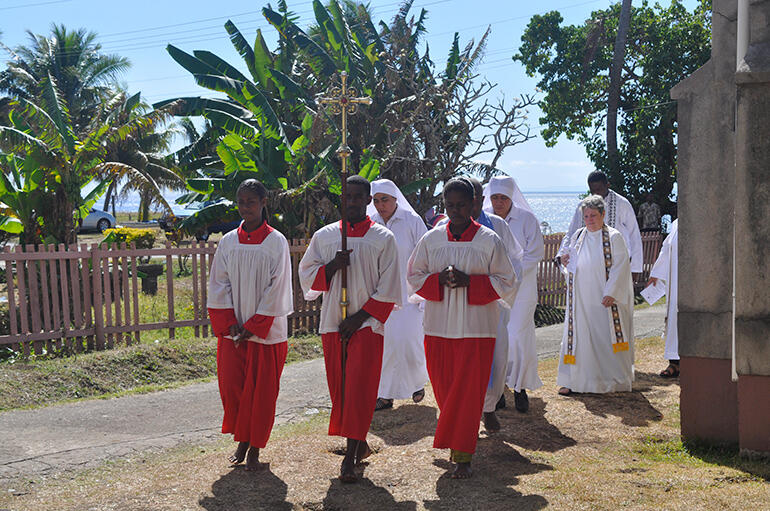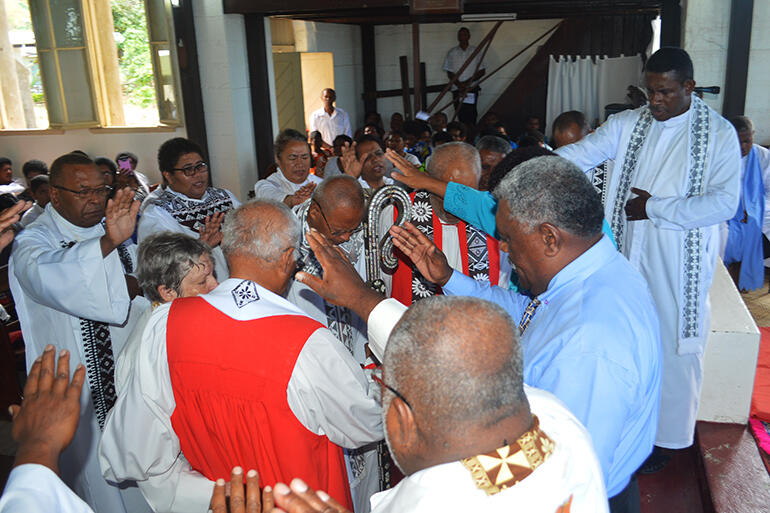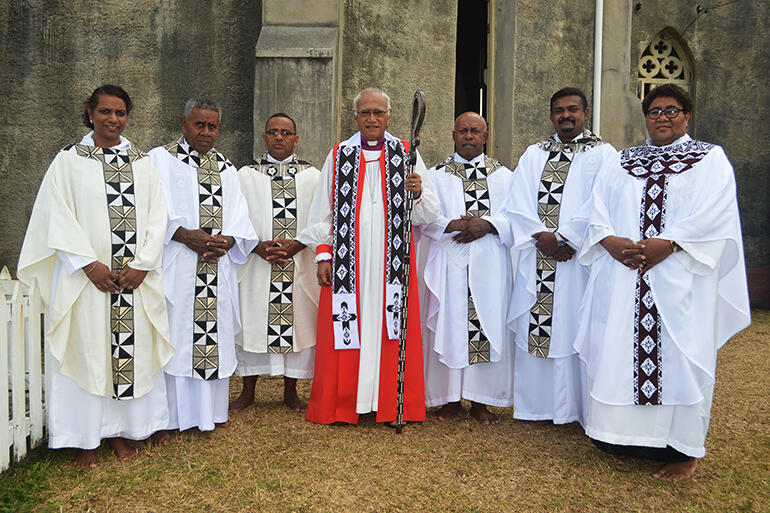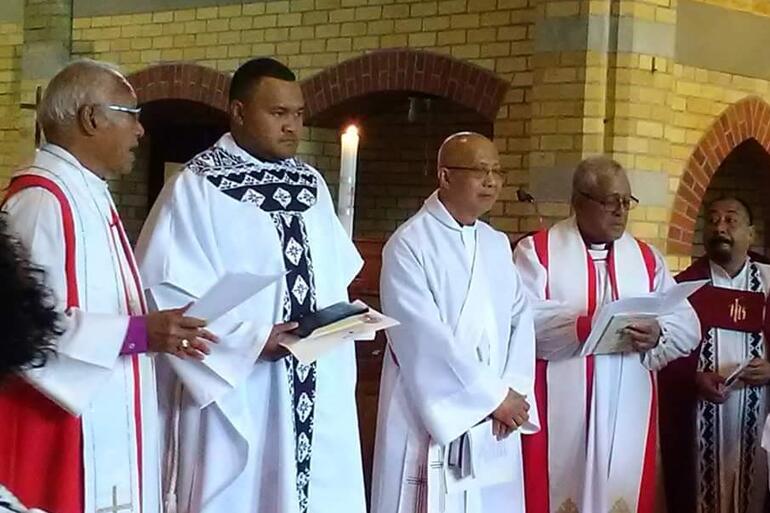 Archbishop Winston Halapua has completed his ministry in the Anglican Church of Aotearoa, New Zealand and Polynesia – for now at least – and is en route to the UK, where he will shortly begin a 12-month posting at Wescott College in Cambridge.
(He retires, officially, as Bishop of the Diocese of Polynesia at the end of August – but has elected to take leave so he can prepare for his UK assignment.)
Archbishop Winston completed his duties in the Islands on Sunday, August 12, at the historic Church of the Holy Redeemer, in Levuka – which is Fiji's former capital, and the main town on the island of Ovalau, east of Viti Levu. He ordained six deacons to the priesthood there.
(They are: The Revs Lanieta Tuiwaiwai; Henry Carter Simmonds; Paul Andrews; Viliame Verevereratu; Ruth Lal and Peni Wako.)
Archbishop Winston then travelled to Auckland, and he was farewelled by members of the Diocese of Polynesia in New Zealand at a service at Holy Trinity, Otahuhu, on Sunday, August 19.
He ordained Daniel Houng-Lee to the diaconate at that service, and the Rev Tame Tu'ifua to the priesthood.
Archbishop Winston is not the only bishop from the diocese to retire this month – Bishop Api Qiliho, who had formerly served as both Bishop in Viti Levu West and Vanua Levu and Taveuni, will also step down at the end of the month. He will move with his wife Taomi to Samoa.
In the August edition of the Diocese of Polynesia's E-News Bulletin Wave, Archbishop Winston commented further about the work that he and his wife, the Rev Sue Halapua, will undertake at Westcott.
"Sue will serve as Chaplain to the College. And I will develop Moana Theology and continue to work to address issues of climate change which impact on us in Oceania, and throughout our global village.
"Thank you all for your partnership in God's Mission.
"Archbishop Don Tamihere will serve as Commissary and as such oversee the Diocese and the election for a new Diocesan Bishop in October. Please uphold him in prayer and pray for the coming election of a new leader.
"The administration will continue from the MAST (The Suva diocesan HQ)… and the excellent team there will continue to look after the needs of the diocese.
"This is my final Wave and it comes with gratitude to God for the immense privilege of serving with and among you.
"With assurance of my love and prayers.
"+Winston."