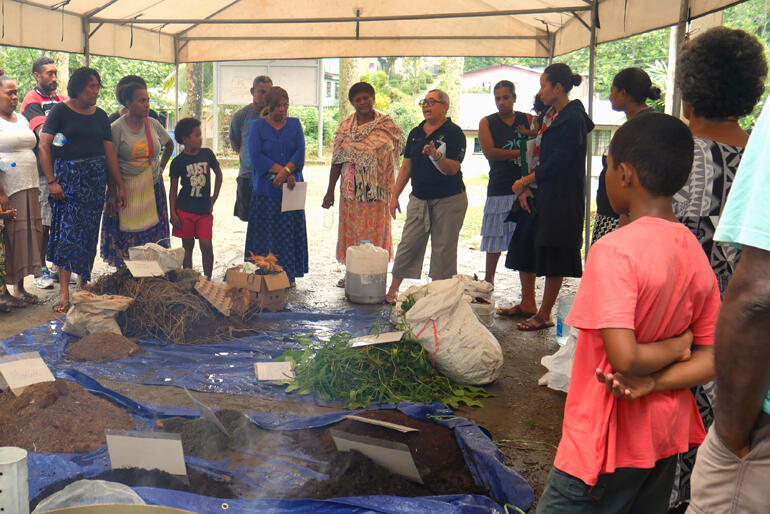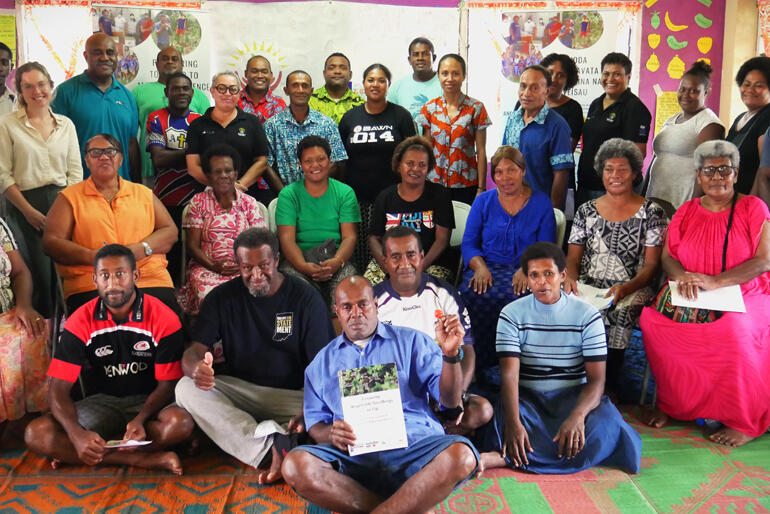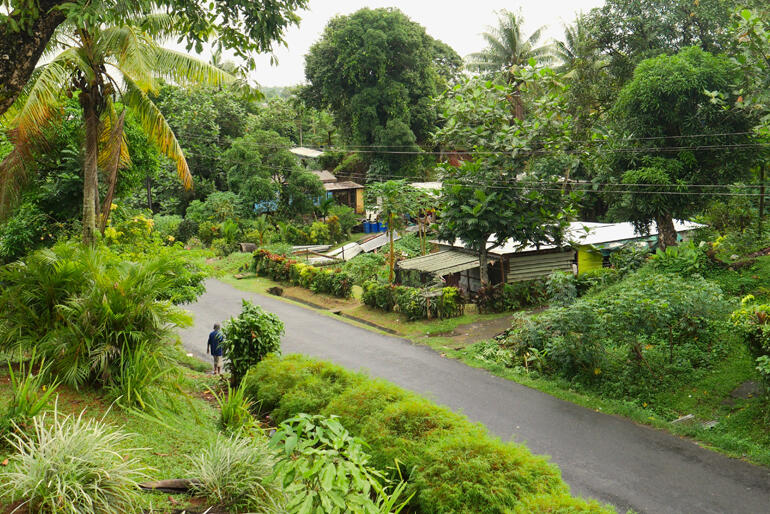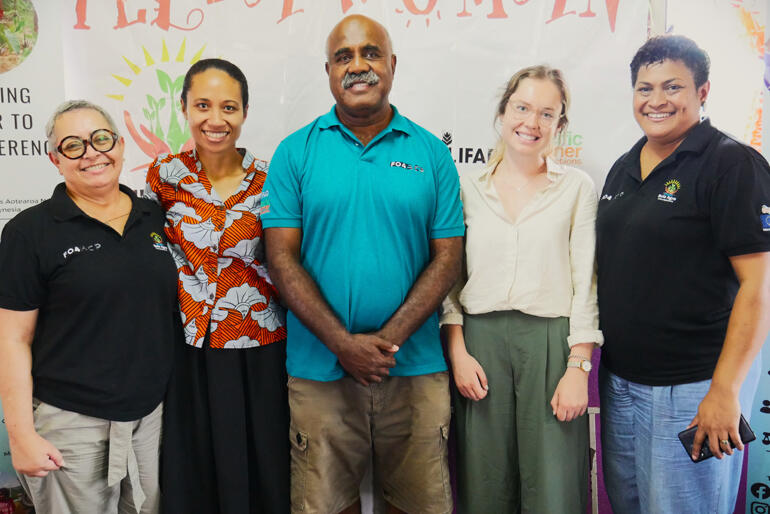 Anglicans from St Mark's Anglican Church in Suva's Newtown Settlement have undertaken a training workshop to bolster the quality and quantity of vegetables they can produce from community gardens established on parish land.
Parish gardens like the one at St Mark's Newtown were established in Fiji after the late Archbishop Fereimi Cama challenged Anglicans across the Diocese of Polynesia to plant vegetable gardens on church and family lands to help people navigate the economic hardships of the Covid-19 pandemic.
Around 33 St Mark's parishioners and community members attended the workshop on 30 April which was run for the Diocese of Polynesia and Anglican Missions by local development training organisation "Tel a Woman," through workshop trainers Flolyn Simpson and Jacqueline Feruson.
Workshop participant Aliki Vosiyala was delighted that the church could offer such practical support,
"For us farmers [this training] has not only bettered our knowledge in farming, but updated us on farming skills that are being used today, which eases our farming workload."
Newtown residents who attended the April training gained new skills to boost their food security mission, particularly in: using open-pollinated seed; composting to improve soil nutrition, soil water uptake and drainage; healthy soil preparation techniques for potting; seed-raising and pest management. Trainers also encouraged gardeners to balance crops so that parish gardens can build a continuous supply of vegetables maturing for harvest at different rates.
St Mark's parish gardener Luseani Leba found the workshop useful, especially the practical tips on composting and soil nutrition, which she said would help families that live in areas with poor soil due to the prevalence of soap stone.
With many people not part of the church also facing hardship due to Covid-19 related job losses, gardens on church land that produce vegetable crops now enable the churches' vestries to distribute food directly to more people in need.
At the same time, Anglicans families are using their own properties to grow crops to share, swap or trade, and some are joining together to lease portions of shared land they can move into food production. The gardening skills project has also provided women in Newtown with a new potential source of income.
The Diocese of Polynesia's Humanitarian and Development Aid Project Manager Karen Chute-Delaivoni and Anglican Missions' Programme Manager Steph Fry both attended the workshop, which they hope will be a model for future workshops in different communities around Fiji and Polynesia.
Karen Chute-Delaivoni reports that practical projects like the gardening workshop are part of the Diocese of Polynesia's commitment to supporting local communities to improve their resilience and self-sustainability in the face of natural disasters like the Covid-19 pandemic.
"It is very reassuring for us to see that initiatives like this one have a positive impact not only on the lives of our Anglican families, but on the community at large."
The Diocese of Polynesia's next step will be to follow-up with gardening workshop participants in one month's time and provide any extra support they may need to help apply their new skills.
Story researchers and photography: Kris Singh, Karen Chute-Delaivoni, Steph Fry.