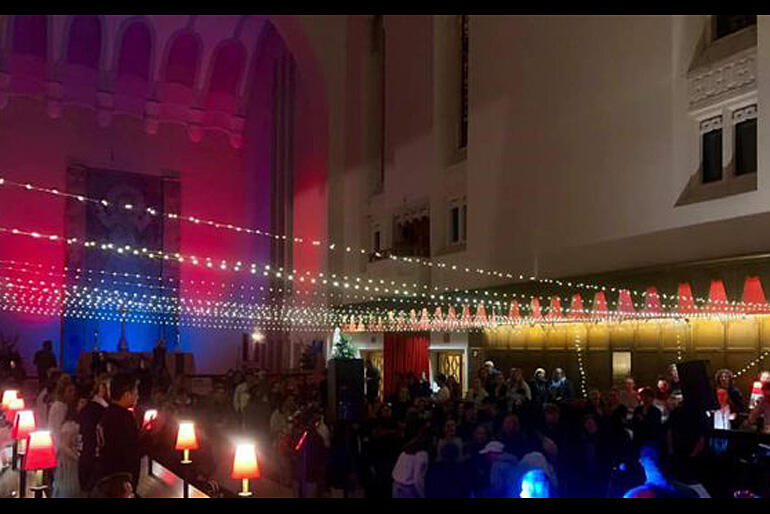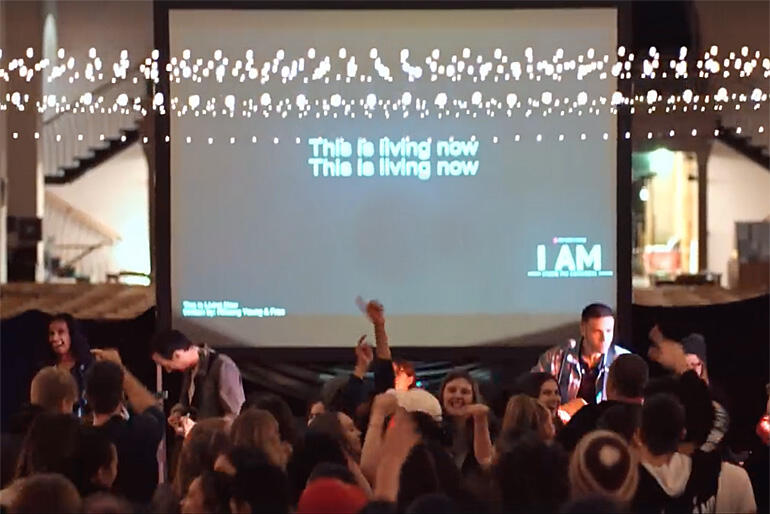 Up to 150 young people and youth leaders poured into Wellington Cathedral on Sunday 7 July for the first night in a new six-week season of youth-focused worship at the heart of Wellington diocese.
"The launch of AYM youth church was incredible." said young adult leader Anna Smart in Movement Online.
"The presence of God was powerful, and the formation of a new church community was exciting to be part of."
The new AYM Youth Church welcomed young people into the Cathedral at the centre of the diocese to worship and fellowship with their peers from as far afield as Marton in the Manawatu, as well as from churches across the breadth of Wellington City and surrounds.
Wellington's Anglican Youth Ministries team are offering 'Storm the Cathedral' to reconnect and empower young people through youth-focused teaching, and aims to strengthen their Christian identity through reigniting the friendships that have formed at diocesan Discipleship and Easter Camps.
"This is church but not as you know it - an hour of young people worshipping, digging into the word and meeting new friends," declared the Anglican Youth Ministries Facebook invite.
"We are keen to bring you in, build you up and then send you back out to your churches fired up for Jesus."
A bonus of gathering young people together was the chance to roll out the best of the church's bands to bring young Anglicans another taste of the music and worship styles they had enjoyed through the diocese's shared youth-orientated spaces.
"As you walked into the cathedral you could hear bass thumping from the choir stalls and see hundreds of fairy lights illuminating the area where 150 young people piled in." reported Anna Smart from last Sunday's launch.
Hutt Valley youth worker Andy Spence was in the teaching spot for the first 'Storm the Cathedral' event. He challenged the crowd to weigh up the lies the world tells them against the truth of Jesus – looking into Jesus' 'I Am' statements, particularly "I am the way the truth and the life." (John 14:6).
"His words inspired us to get thinking about what aspects of our lives are not in line with the way, truth and life of Jesus and how we might bring them into alignment with Him. It was encouraging, challenging and hopeful." said Anna.
'Storm the Cathedral' runs at Wellington Cathedral of St Paul at 6pm each of the next five Sundays this winter through till 11 August 2019.