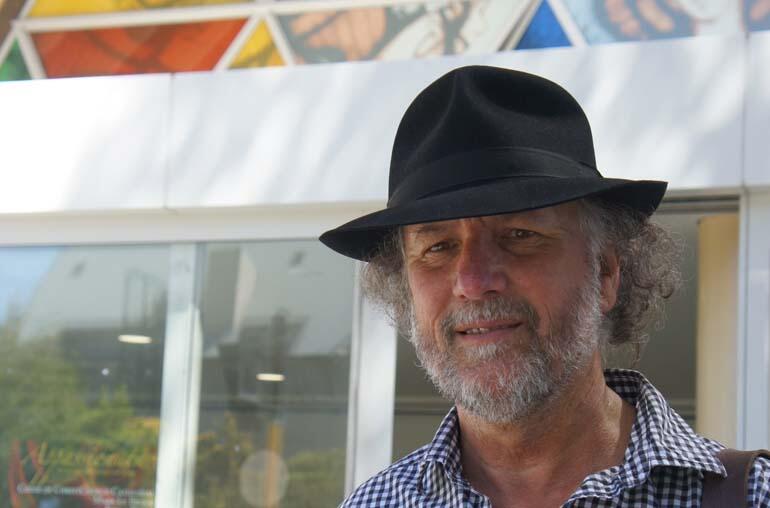 Christchurch will finally see a stunning art exhibition that was thwarted by the February 2011 earthquake.
Geraldine artist John Badcock was about to transport his Stations of the Cross for display in ChristChurch Cathedral when the February 22 quake shook the city apart
"The transport company turned up in Geraldine on the morning of February 23, expecting to pick up the paintings," John recalls. "I said to the driver 'Haven't you heard?'"
Three years on, Stations of the Cross will go on show in the Transitional Cathedral from March 5 to April 19. The artworks will then be shipped north for exhibition in Hamilton and Auckland, and finally sold on the open market.
The series comprises 14 large oils that depict the "stations" Jesus passed on his way along the Via Dolorosa to the cross. They also relate to the artist's life and convey universal themes, including grief, burden, pain, hope and love.
"They portray events leading to the moment of my
father's death," says John, who had a "sometimes strained relationship" with his artist father, Douglas.
"Each station is a moment embedded in my memory, a crossroad demanding a decision that ultimately gave me a direction in life."
The panels were painted in 2009-10 and use Canterbury and other South Island landscapes as the context for the religious stations.
Entrance to the Christchurch exhibition will be by koha/donation.
A series of Tuesday evening events includes an organ recital on April 8, and talks by the artist and religious and art commentators on March 11, 17 and 25 and April 1. All events start at 6pm.
Details are at in the 'Lent' e-booklet that can be viewed at www.cardboardcathedral.org.nz
Long-time friend and artist Mike Deavoll, also from Geraldine, is writing a book about Badcock's life and art. It is expected to be on sale this year