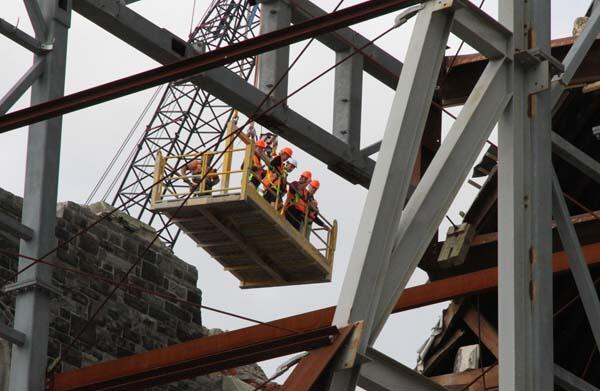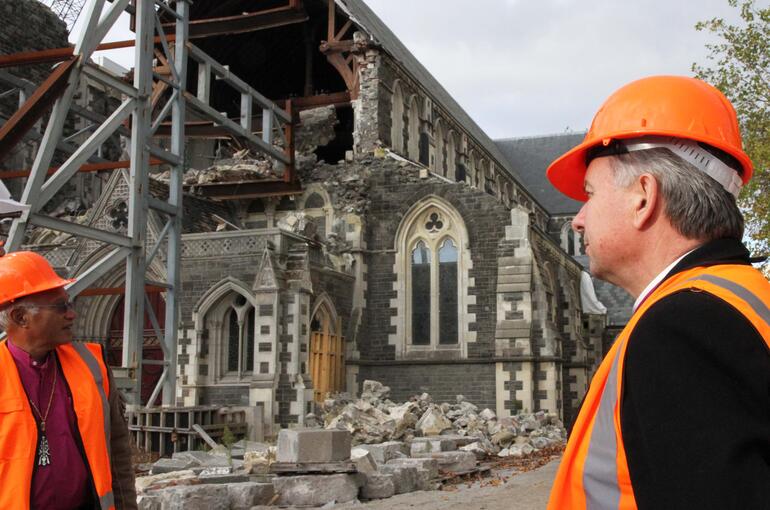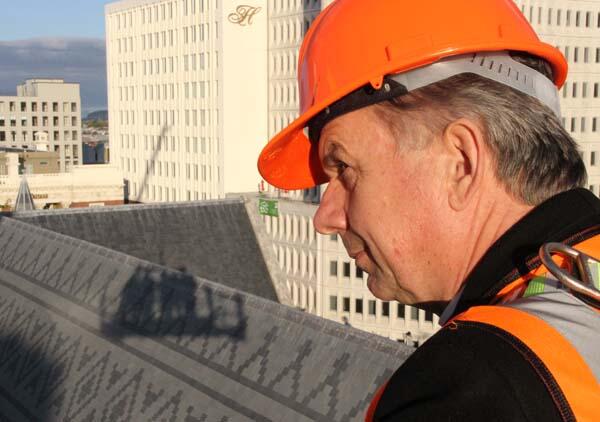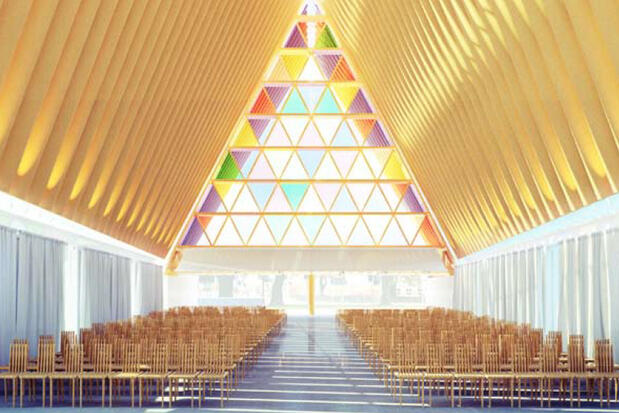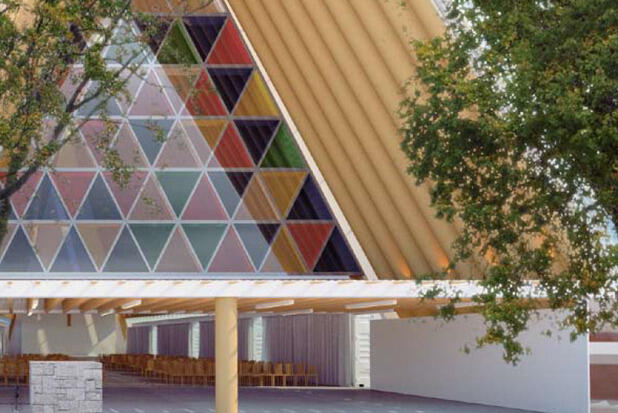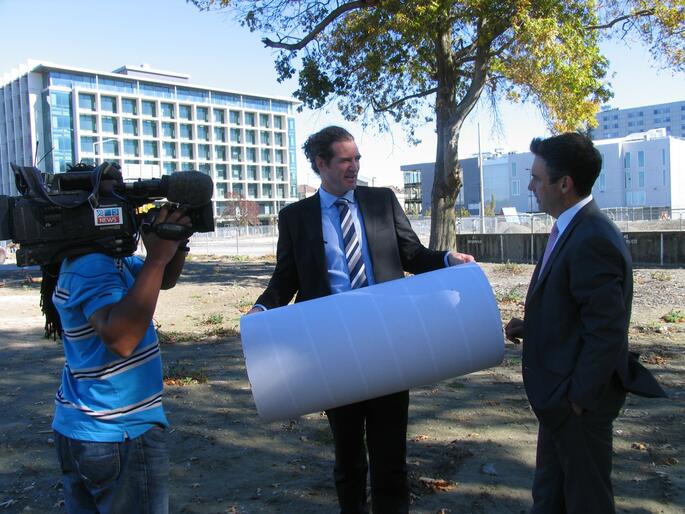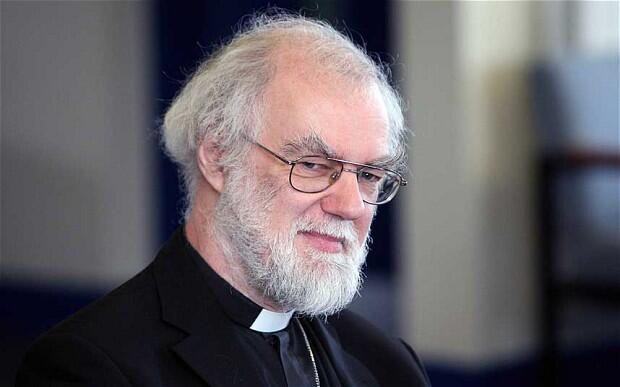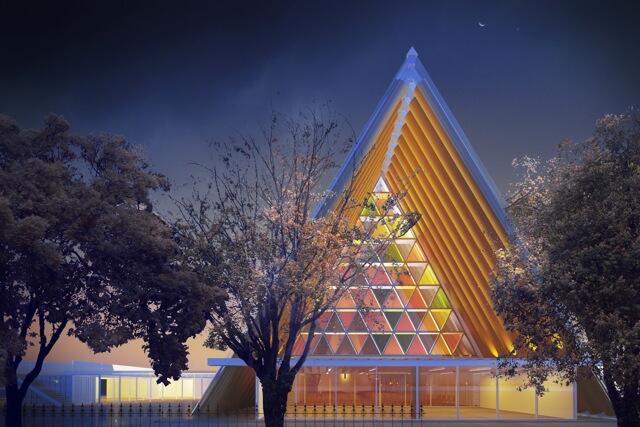 A Transitional Cathedral for Christchurch – designed by Japanese architect Shigeru Ban – will be built in Latimer Square on the site of St John's Church.
The $5m cardboard structure, to be completed by Christmas, will be used for worship and community events until a new permanent cathedral is built. It will then become the worship centre for St John's Parish.
The site is opposite the Canterbury Television building where 115 perished in the February quakes.
This "symbol of hope" was announced today by Richard Gray, representing the Transitional Cathedral Group, and Bishop Victoria Matthews.
With 400 parishioners, St John's is one of the larger parishes in the diocese and now worships at Mairehau High School and St Saviour's, Sydenham.
The old stone church, vicarage and hall on the corner of Hereford and Madras streets had to be demolished after the February 22 earthquake.
In a media briefing at the Latimer Square site, Mr Gray said: "This is a very exciting next step for the project. The Transitional Cathedral is a symbol of hope for the future of this city as well as being sustainable and affordable.
"The Cathedral is confident it will attract interest nationally and internationally drawing additional visitors to the city."
Bishop Victoria said: "I am delighted we have reached this step and I acknowledge the wonderful collaboration between the congregations of the Cathedral and St John's that has made a Transitional Cathedral possible in the inner city."
With seating for up to 700, the building will also provide a venue for concerts, exhibitions, civic and community events.
Linked containers will sit alongside the Cathedral and include a café and shop, meeting rooms, amenities and offices.
Design magazine Urbis has described the design as "stunning'', sharing the "quiet spirituality and beauty of many other towering stone cathedrals, albeit in a completely different, contemporary, way.''
"The bulk of the money is in hand but there will be further fundraising to meet the costs of building the temporary structure," Mr Gray said.
He acknowledged a number of sponsors, including Warren and Mahoney, Holmes Consulting, Beca, The George Hotel, Sonoco (cardboard tube manufacturer) and Air New Zealand.
A $50,000 feasibility study was paid for by the Christchurch Earthquake Appeal Trust.
The Transitional Cathedral will be made of cardboard tubes, timber beams, structural steel and a concrete pad, is intended to last well over 20 years.
It is the largest 'emergency structure' designed by Shigeru Ban.
He and associate architect Yoshie Narimatsu are not charging for their services.
Warren and Mahoney will soon begin work on detailed drawings, and the building should be completed by this December. There are hopes that the opening could coincide with a visit of the outgoing Archbishop of Canterbury, Dr Rowan Williams.
Shigeru Ban hopes to be in Christchurch this weekend for the first turning of the soil on the site.