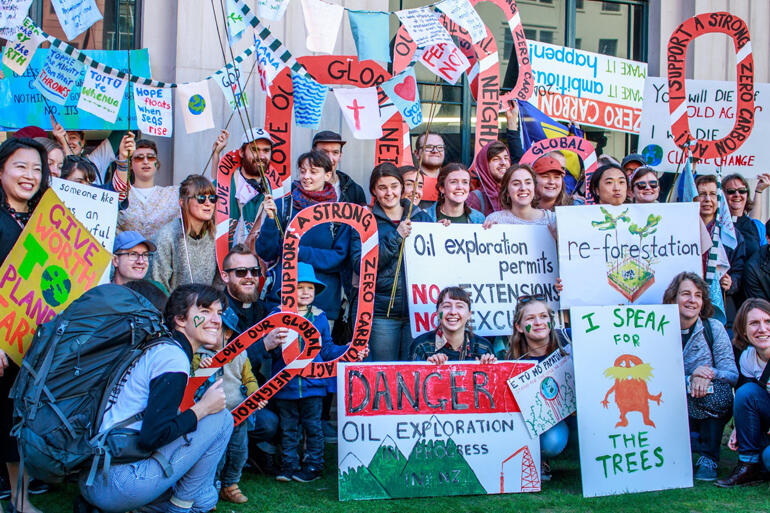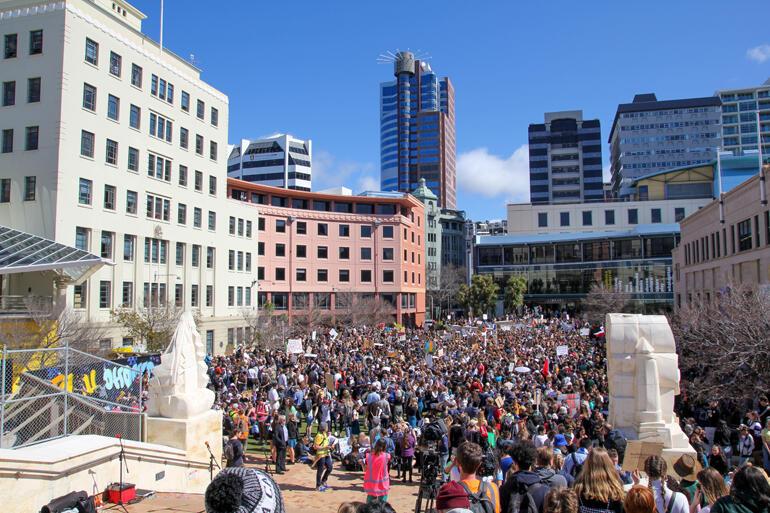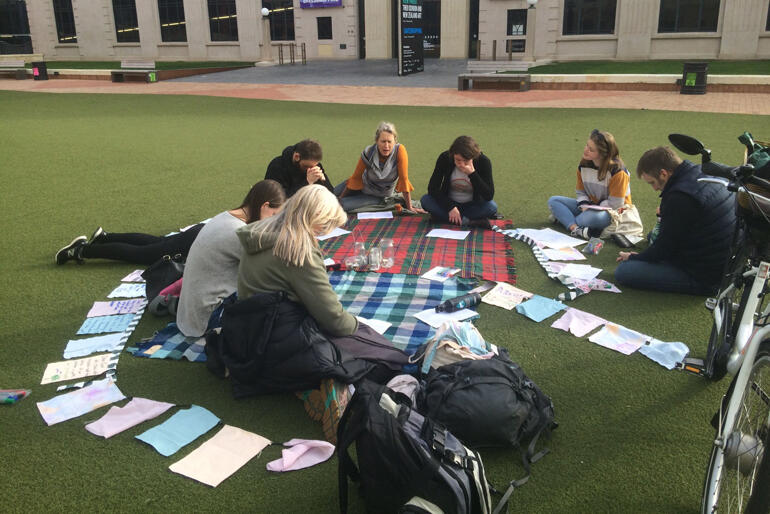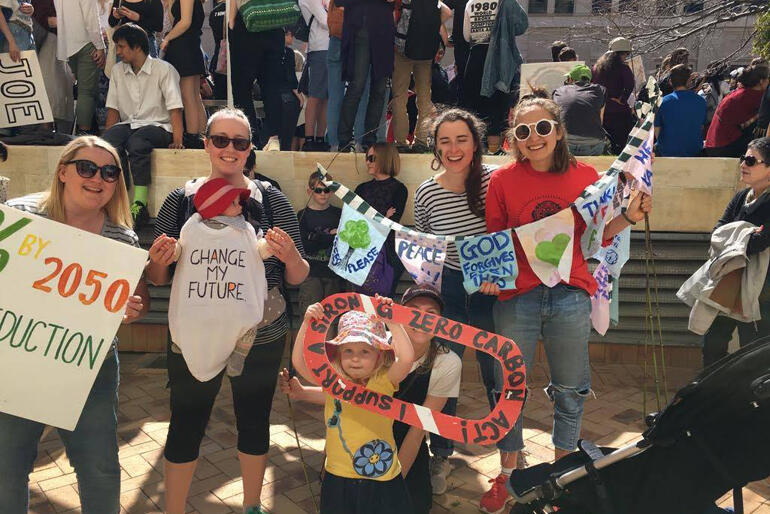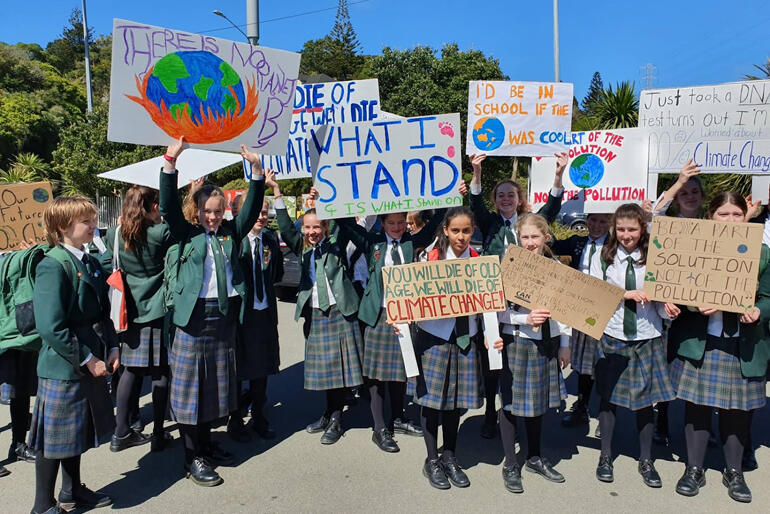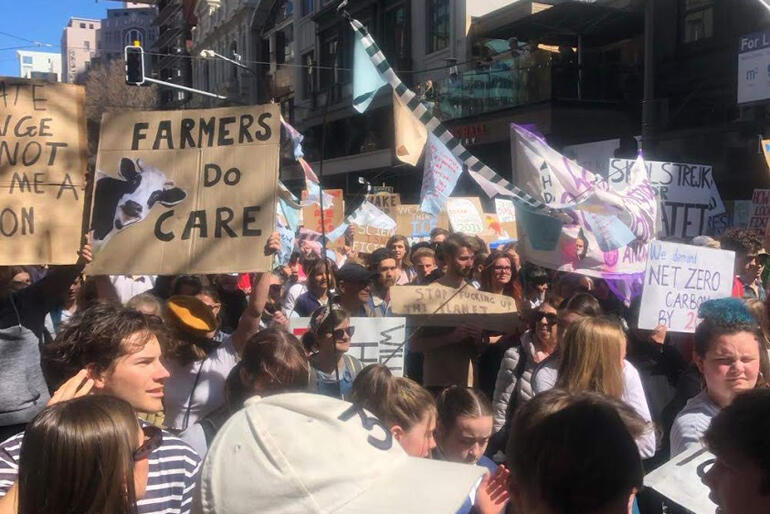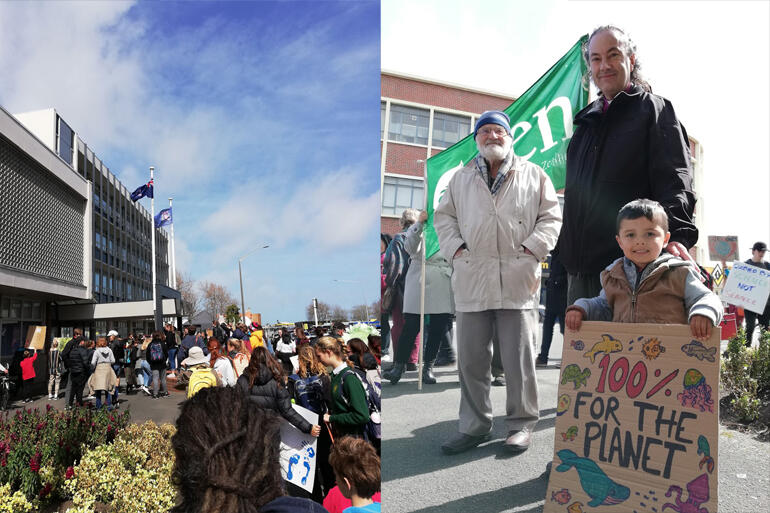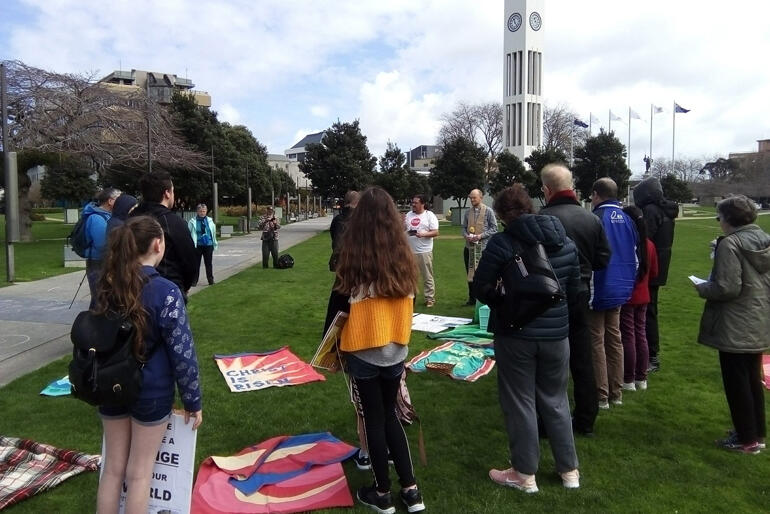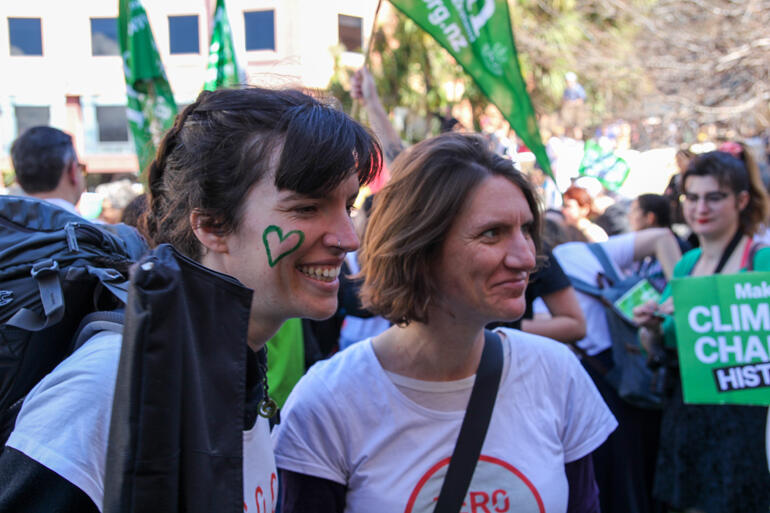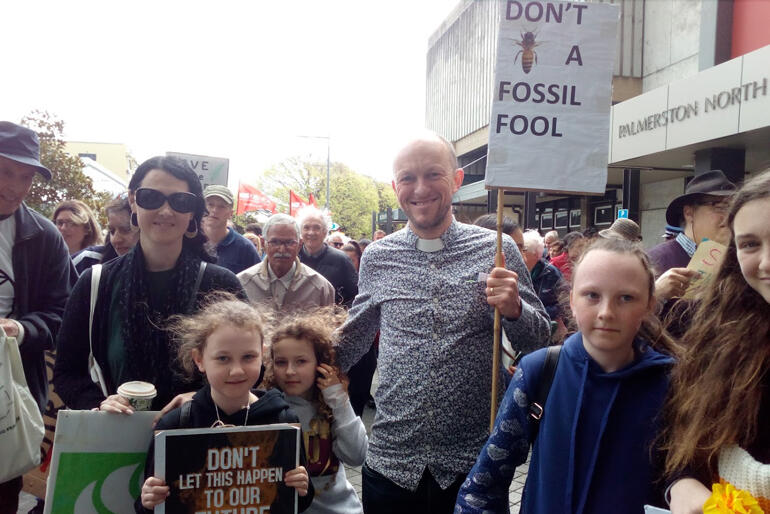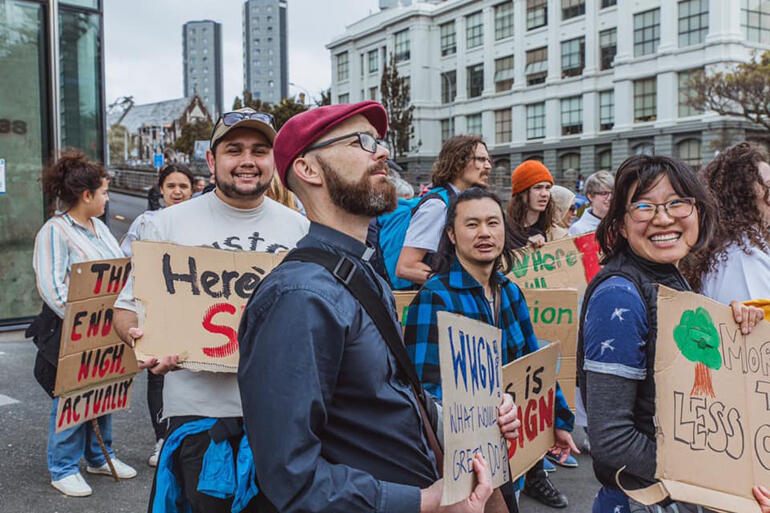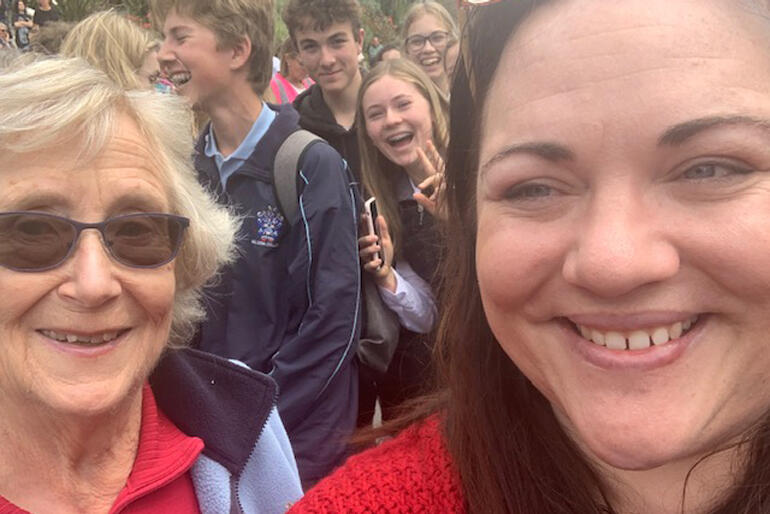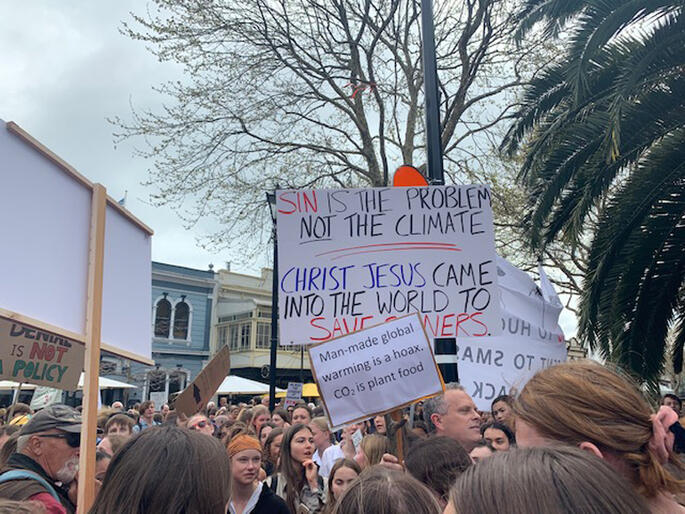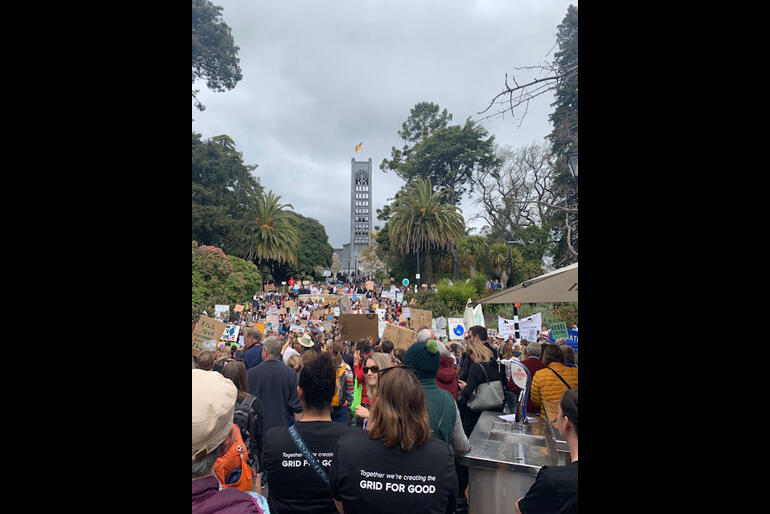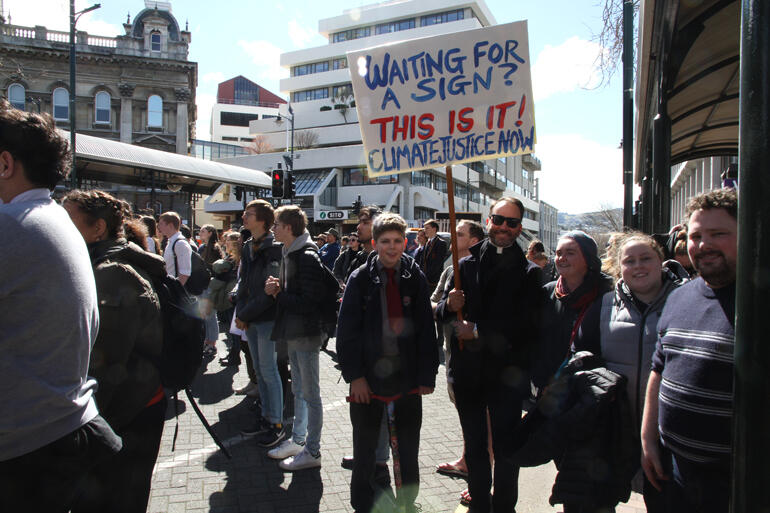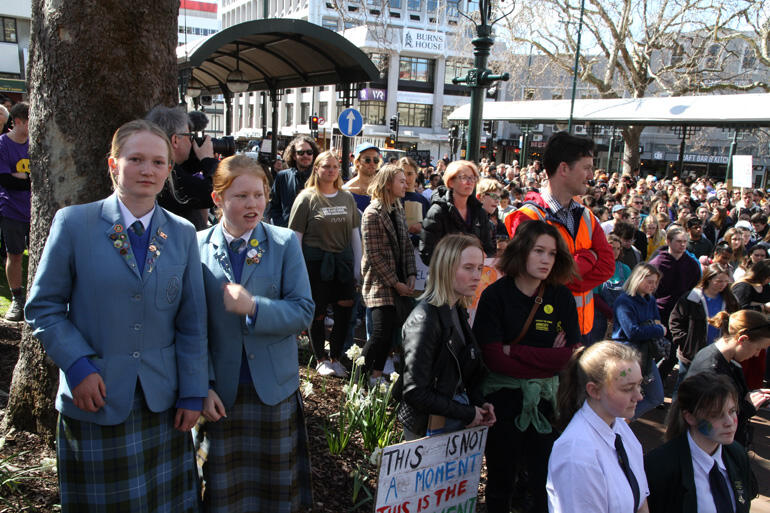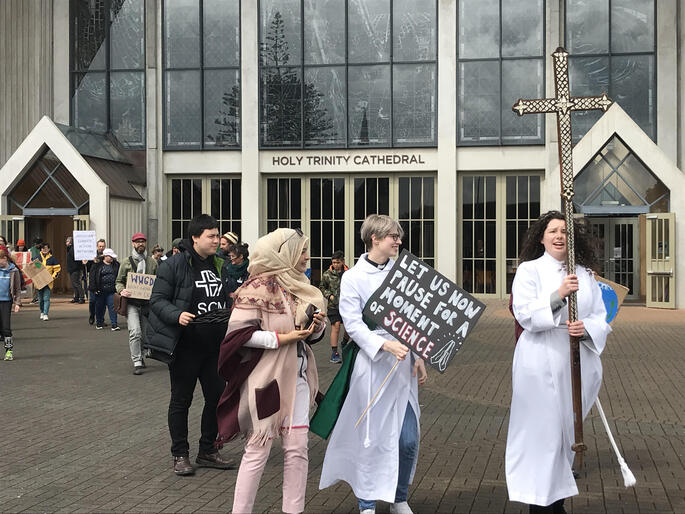 For hundreds of Anglicans across Aotearoa New Zealand who attended prayer vigils and the national climate strike marches on 27 September, the impact of sea level rise and extreme weather patterns no longer feels like somebody else's problem.
"Our land and our livelihood are drowning and others refuse to see it," said Archbishop Winston at our House of Bishops meeting back in 2015, when they visited his childhood island haunt of Pangaimotu in Tonga, to see where beaches and fishing grounds had been lost forever to rising seas.
Then in 2016, our Anglican whānau in Maniava – and across Fiji – suffered a severe blow when Cyclone Winston tore across those islands killing 44 people, ripping apart 350,000 homes and destroying thousands of people's livelihoods.
Both these kinds of sea level rise and extreme weather patterns form part of the climate change threat that sent thousands of New Zealanders out to call for concrete law changes from our national and regional governments on Friday 27 September. Their challenge to our leaders is to implement laws that will cut carbon emissions and shift our nation's reliance away from fossil fuels and high-polluting industries.
The Diocese of Wellington took the lead on 27 September, with more than 500 Anglicans across the lower North Island taking part in vigils and marches.
"We know that God hears the cries of everyone affected by our changing climate," said Bishop Justin in his call to the diocese to take to the streets in support of the school climate strikes.
"As Christians we are called to respond, and this must include restoring the way each of us – and our country – treat God's earth," he said.
This latest turnout leads on from Wellington's work in July this year, when Bishop Justin Duckworth and Bishop Eleanor Sanderson asked their people to gather over 500 submissions on the Zero Carbon Bill, which they did – and so made up 3.5% of all the submissions received.
On the climate strike day, Bishop Justin joined members of St Peter's Gonville for a prayer vigil then marched alongside the wider community to bring their climate crisis message to the Whanganui City Council. In Paraparaumu, Anglicans made up one-fifth of a beach clean-up team for the climate day of action, and in Palmerston North around 70 Anglicans turned out to vigils and marches. In Wellington City, more than 130 Anglicans from Urban Vision communities and greater Wellington parishes joined 250 students from Samuel Marsden Collegiate to take up their place amongst the estimated 40,000 that rallied before Parliament.
In Dunedin, seven Anglican parishes joined the around 3000 people for the climate march along George Street that finished in the Octagon overlooked by St Paul's Cathedral. Also on deck were student representatives from Anglican colleges St Hilda's Collegiate School and Selwyn College.
In Christchurch, Anglicans marched to Cathedral Square where one of the speakers was former NZCMS Mission Intern Chelsea Yeoman, who spoke on behalf of tertiary students to the thousands-strong Canterbury rally, calling on them to express their love for the earth by making choices that go easier on the planet,
"It is this love that we have for the earth that will bring others to the cause," she told the crowd, after arriving with fellow Lincoln students from their 22km walk to the city centre.
"That love for the earth will bring others to understand what we are demanding," she said. "It will show other people how to care and how to love. And I believe that is how we will see change."
In Nelson, diocesan staff member Rachel Boyack reported that Anglicans took part in the march which culminated at the foot of the Cathedral steps. When two Christians turned up with signs to refute the climate protesters' claims, some Christian students came forward and engaged their opposition in a robust exchange of street theology.
The Diocese of Auckland's climate action on 27 September kicked off with an 8am vigil in Holy Trinity Cathedral's Bishop Selwyn Chapel – as part of 'Karakia for Our Climate' the brainchild of a group of Anglicans from Auckland, Christchurch and Wellington who came up with the climate vigil idea as a safe and welcoming space for Christians to enter into the climate change conversation.
"These vigils opened up the opportunity to praise God for God's creation, to lament and grieve, to hold fast to hope, and to think critically about the shape of our Christian engagement moving forward," said one of the key organisers, Wellington's diocesan climate advocate, Elise Ranck.
"Pairing prayer with protest encouraged people to feel more deeply connected to an issue that in church contexts is often too politicized or too "far away" to address." she said.
Bishop Ross Bay welcomed Aucklanders to the Cathedral's climate justice vigil – particularly 'ADJust', the Auckland Young Anglicans for Social Justice group, who prayed together then spent the morning making signs and banners and writing submissions to Auckland Council's Climate Action Framework, before setting out to join the climate strike thronging its way toward Aotea Square.
Speaking to Newshub on September 27, Holy Trinity Cathedral's curate Rev Sarah West told the reporter that the Diocese of Auckland believes the world faces a climate crisis, and that it is time to take action to avert disaster, "The end is nigh…actually," she said.
According to Elise Ranck, 'Karakia for Our Climate' will continue as long as the climate crisis remains – and they hope to expand the network and share vigil resources further afield.
"Karakia for Our Climate definitely gave Christians a way into the climate change space." said Rev Mark Barnard from St. John's Theological College, who took part.
"Christians see this time as a point of conversation, which is also helping us to get our thoughts together. We've made a contribution to this space by being prayerful and offering hope."
If anyone would like to get involved in 'Karakia for our Climate' you can contact Elise Ranck or message the Facebook page "Karakia for Our Climate".
Another opportunity to engage with climate change action comes early next year at the Ngatiawa Community's 'Passionfest' Christian festival from 27-29 March 2020, which will dig deeper into Christian responses to the climate crisis.