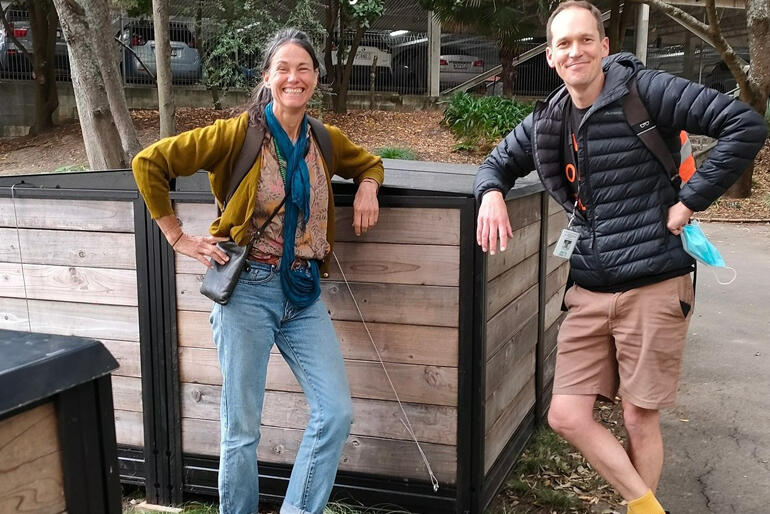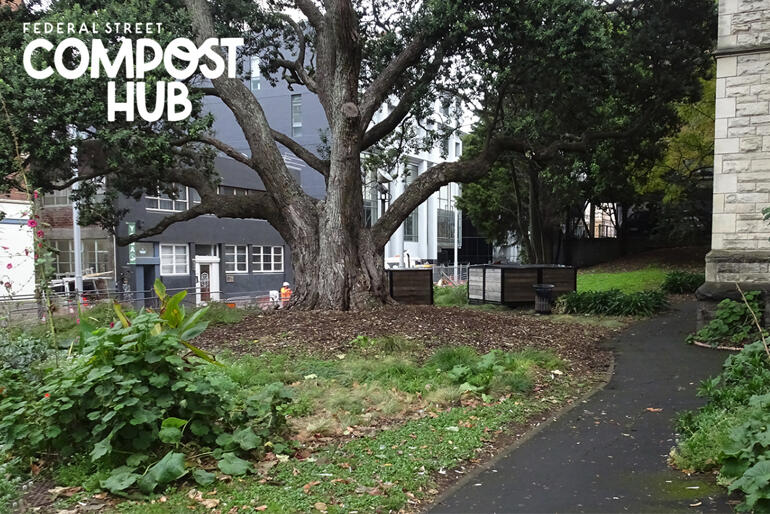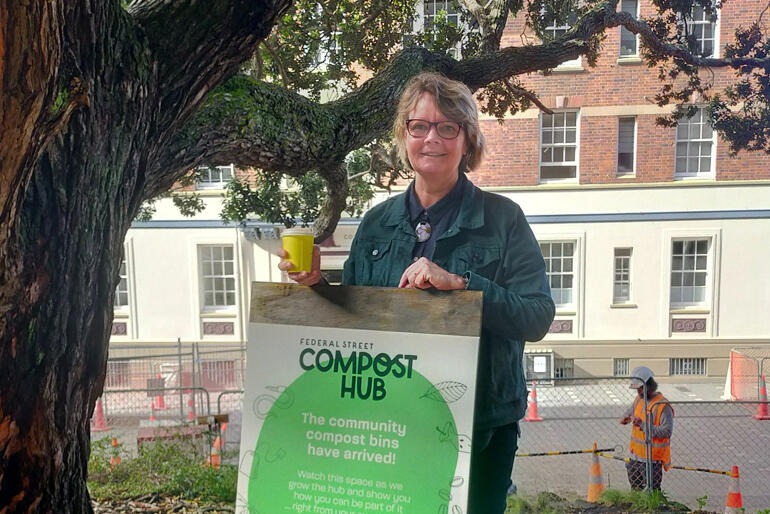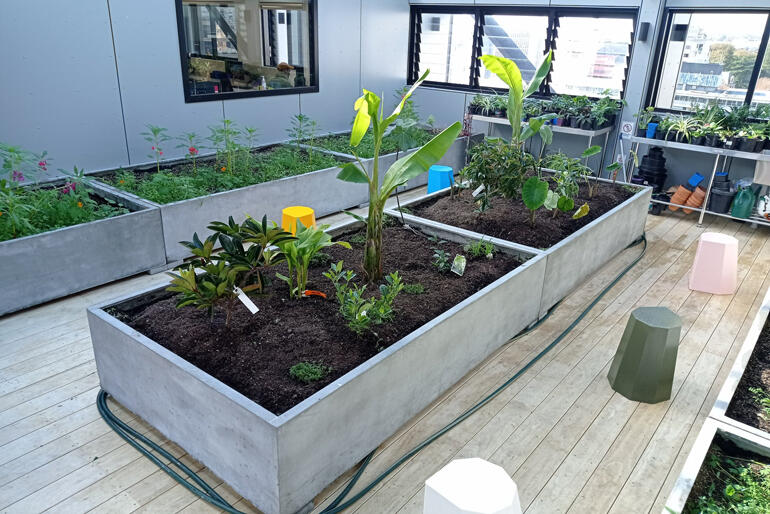 Auckland Anglicans from St Matthew-in-the-City have turned the little wilderness around their inner city church into a space to develop community links and contribute to a more people-friendly neighbourhood.
St Matthew's church grounds now host the Federal Street Composting Hub, which boasts five custom-made Carbon Cycle Co. Compost bins. These bins offer a food waste solution to local apartment building tenants with no access to the soil and helps the church connect with residents of Auckland City Mission's HomeGround.
St Matthew-in-the-City has a long association with its Auckland City Mission neighbours, not least because its founder, Rev Jasper Calder, was once curate at St Matthew's.
So when Rev Cate Thorn became St Matt's Priest for Community Engagement alongside Vicar Rev Helen Jacobi, it made sense for her to pop next door to see how the Church might be a good neighbour to the Mission.
As well as supporting City Mission staff, Cate Thorn keeps her eyes open for opportunities to support the Mission's work.
That's how she and City Mission Community Development lead Sam Morrison got the idea to use St Matthew's garden as a composting site to connect with HomeGround residents who have their own rooftop flower and vege garden.
"People in this area had green waste bins, but we found it was transported out of the city. This composting plan gave us a better local waste minimising cycle, to get the food waste back into the soil right here."
The idea swiftly became reality when Ben Maw from Auckland City Council came on board to offer a set of compost bins that needed to move, as well as the funding to shift them.
St Matt's and HomeGround then joined forces with Tim Bowater from the Carbon Cycle Co. who installed the five ultra-efficient hot compost bins on St Matthews' lawn. Now Judy Keats from the Compost Collective will join Tim to offer community training on how to compost well, skills that residents at HomeGround and others in the community are keen to learn.
The compost from the bins will feed into the soil to nourish the fruit trees, flowers and veges in St Matthew's rambling gardens and the HomeGround rooftop gardens.
Cate says the composting project has opened possibilities for using the church site in other carbon-friendly projects, which sits well with St Matthew's own climate advocacy with local politicians.
"Over the next couple of months we will host an E-waste collection point on two Saturday mornings, with a Computer Recyclers collection truck parking at St Matthew's offering electronic waste recycling in this part of the city."
What turned into this joint community composting initiative, started out with St Matthew's desire to open up their grounds to let the light in, and to activate the site for the Church's mission.
"If we as the church want to do something good in the community, the reality is that to do that we need each other to make it happen. It is not a one-way show." said Rev Cate Thorn.
"But as soon as we found something to do together, there was so much energy for it."