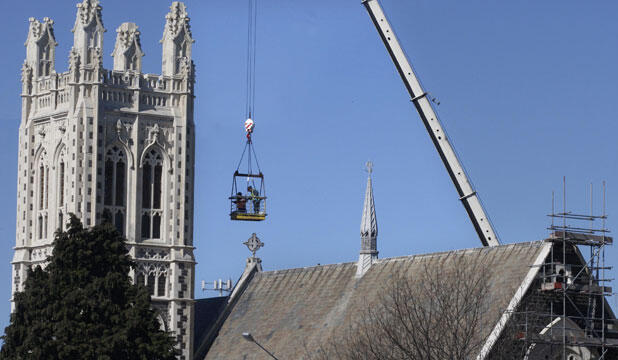 St Mary's Church in central Timaru has been closed due to earthquake safety concerns.
The 103-year-old church building sustained some damage in the September 2010 earthquake, but no major damage has been seen following subsequent earthquakes.
An engineer's report stated the building needed significant earthquake strengthening.
The vicar, Rev Indrea Alexander, said it is not known what this might cost, how it would be funded or how long it might take.
It is understood the bell tower is a healthy 70 percent of current building code, but parts of the church are as low as 10 percent.
Public venues are meant to have a minimum of 33 per cent.
The adjacent St Mary's Hall will also be closed until a full report is prepared on its condition and all hall bookings are cancelled until the end of March.