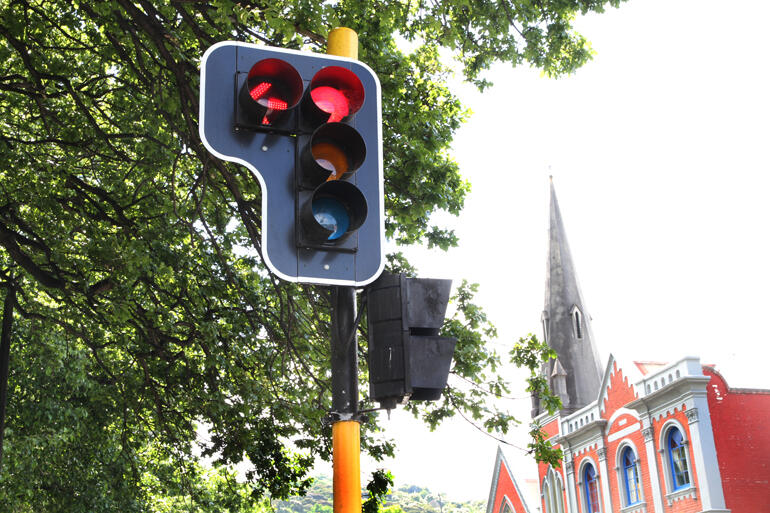 Anglican Dioceses and Hui Amorangi have moved quickly this week as Government officials confirmed the fine details for gatherings and events in religious settings on Tuesday 30 November, ahead of the traffic light system coming into force today.
The new traffic light system's Red, Orange and Green settings replace Aotearoa New Zealand's previous Covid Alert Level system and are strongly linked to protecting people from Covid-19 through vaccination and the 'My Vaccine Pass' verification system.
From last night at 11.59pm, all of Aotearoa New Zealand moved into either Red or Orange Covid-19 protection settings, which demand different rules for church gatherings and events based on a region's level of health provision, vaccinations and Covid infections.
Church services and other church activities will now need to be by 'My Vaccine Pass' entry only, or take place under higher safety settings for mixed groups of unvaccinated and vaccinated people.
On Friday 26 November, the Tikanga Pākehā bishops released a pastoral letter outlining their shared understanding that My Vaccine Pass services should be the default option for Anglican churches.
"The normative position for worship, events and gatherings, is that they will be fully-vaccinated."
"This fully vaccinated approach, as the norm, reflects the best and most current health advice available to us, as we seek to do all that we can to minimise the risk of anyone becoming infected with Covid-19."
Each of the Pākehā bishops have issued pastoral advice in the lead up to the new system, asking that Anglican communities tread carefully as they look for ways to include everyone in their worshipping communities and pastoral lives, while keeping safety and care for the most vulnerable as their top priority. In his letter on the new system Bishop Steve Maina acknowledged that turning people away is the opposite of what we aim to be as the body of Christ,
"It is understandable that there is a deep unease about requiring any form of identification or certification of anyone seeking spiritual nourishment, belonging and a place to worship."
"But we are in a pandemic and very soon the virus will spread through our communities. Our unease about imposing certification must be weighed against our concern for the health of all those who gather for worship."
"We don't want to be the place where people come for spiritual nourishment and are exposed to a higher-than-normal risk of catching a disease. So, whether we favour or resent the government's requirements does not change the risk profile of church gatherings or the potency of the virus to cause harm. The virus is our common foe."
Bishop Steve went on to call on his flock to do all in their power to retain Christian unity to as churches move into the new framework,
"Let's be clear: being vaccinated or unvaccinated is not essential to a saving faith in Jesus. So, let's do our best to prevent vaccine status from creating different castes of disciples (see Ephesians 4:3)."
"As we grapple with how to do and be church best, let us try to create an environment where our love and unity is not compromised. Let us be gracious and bear with each other."
Traffic light Covid-19 protection plans in the Diocese of Waiapu, Diocese of Christchurch, and Diocese of Dunedin encourage Anglican churches to also look at providing 'mixed' services where both vaccinated and unvaccinated church members can worship together with 1m distancing, masks, bread-only communion and using the traffic light system's guidelines on number limits, enhanced cleaning and ventilation.
In the Diocese of Waikato and Taranaki, Diocese of Nelson, Diocese of Wellington and Diocese of Auckland plans, clergy and vestries are able to offer mixed gathering services, but to do so they must first apply for permission to ensure they can hold events where both unvaccinated and vaccinated people can safely attend.
On Tuesday 30 November, more than 300 faith community leaders from across Aotearoa attended a Zoom meeting with Department of the Prime Minister and Cabinet officials to help unpack the finer details of the traffic light guidelines for places of worship.
Officials confirmed a blanket double-vaccination requirement for all faith community workers who are present at My Vaccine Pass gatherings.
In response, both Auckland and Waiapu dioceses have issued a vaccination mandate for all Anglican clergy. In the Diocese of Waiapu the mandate extends to staff and volunteers in other public roles, such as in Op Shops, social services and hospitality staff.
Other Pākehā dioceses have a process of assessing risk levels for different roles, taking into account Government guidelines that allow for unvaccinated leaders to serve in mixed gatherings.
In the Diocese of Waikato-Taranaki, Anglican entities can request a risk assessment for staff and volunteer roles, to establish whether they require vaccination based on higher or lower risk.
Faith communities that have buildings with separate enclosed spaces were told they could hold both kinds of service at once. That means in some churches, an unlimited numbers 'My Vaccine Pass' church service can take place at the same time as a service for both unvaccinated and vaccinated members in an adjacent part of the church complex.
Government officials also reaffirmed that mixed religious gatherings or events could not circumvent number limits if held outdoors.
Some faith groups raised privacy concerns with the digital My Vaccine Pass verifier app, but officials reassured them that while the app offers an instant verification service, it does not store health information, nor hold individuals' My Vaccine Pass details on the verifier's device.
Churches are also not obliged to use the digital verification system, but can choose to sight printed-out My Vaccine Passes instead.
Religious groups who wish to avoid My Vaccine Pass checks for returning community members each week are able to make registers so that regulars can attend without showing their My Vaccine Pass every time they come to worship.
Churches using registers were encouraged to follow privacy laws by clearly requesting the information and telling people who would see their details, what the information would be used for and for how long records would be kept.
Several faith leaders initiated discussion with officials around the 'hard caps' of 50 (at Orange) and 100 (at Green) for gatherings where unvaccinated people could attend. Officials advised that for gatherings where mixed groups require number limits, clergy and other workers do not have to be counted in the number limit.
Mixed gatherings may also serve food and drink, so long as they do not come under hospitality settings, such as at a public church café or Christmas meal.
As in Level 2, workers and volunteers serving food in a mixed gathering must wear face coverings and food must only be eaten once seated in one place, as in Alert Level 2.
For full details of how the Traffic Light system applies to places of worship you can consult the Government's Covid-19 Protection Framework Guidelines for places of worship.
The Pākehā Bishops' pastoral message on the Traffic Light Covid-19 Protection Framework follows in full below.
Pastoral message from the Anglican Bishops, Tikanga Pākehā
From the time of our nation's first lockdown response to the Covid-19 pandemic and subsequently throughout these extraordinary times, we as bishops have met weekly together to pray, to support one another and to reflect on our leadership through the rapid changes in our nation's continuing response to Covid-19.
The foundational unit of the Anglican Church is the diocese; that group of individuals, communities and organisations who gather around the bishop. We honour and respect the independence and integrity of each diocese, whilst seeking in these circumstances, to offer as much consistency and commonality as we possibly can.
Out of a deep love for the church and the people we serve, we have sought to approach the next stage of our nation's response to this world-wide health emergency in a way that reflects two key agreements in common:
1. The normative position for worship, events and gatherings, is that they will be fully-vaccinated. In other words, vaccine certificates will be required to attend services of worship, events and gatherings. This fully vaccinated approach, as the norm, reflects the best and most current health advice available to us, as we seek to do all that we can to minimise the risk of anyone becoming infected with Covid-19.
2. We have a pastoral responsibility for the care of all people. This responsibility is to both vaccinated and non-vaccinated, but particularly to the most vulnerable. This care includes those who may not be able to worship with us because they have chosen not to be vaccinated. It also includes those who are in quarantine after exposure to infected people and are awaiting test results. Such pastoral responsibility also includes those who are ill, or those who are choosing to limit their potential exposure to infection because of their level of vulnerability or the level of vulnerability to members of their households. We are committed to supporting local churches in finding ways to minister to all.
As bishops, we are committed to constantly reviewing these principles, and the protocols and policies that are being established in each diocese regularly, to ensure that we continue to reflect the greatest level of care possible.
As we continue to navigate this season together, we would also like to take this opportunity to thank and honour all those who lead and serve within our church in Christ's name and who work for the coming of Christ's Kingdom. We continue to faithfully hold each other before God in prayer.
"Do not worry about anything, but in everything by prayer and supplication with thanksgiving let your requests be made known to God. And the peace of God, which surpasses all understanding, will guard your hearts and your minds in Christ Jesus." Philippians 4:6-7
Yours in Christ,
Bishop Ross Bay
Bishop Steven Benford
Bishop Peter Carrell
Bishop Justin Duckworth
Bishop Andrew Hedge
Bishop Steve Maina
Bishop Philip Richardson
Bishop Eleanor Sanderson