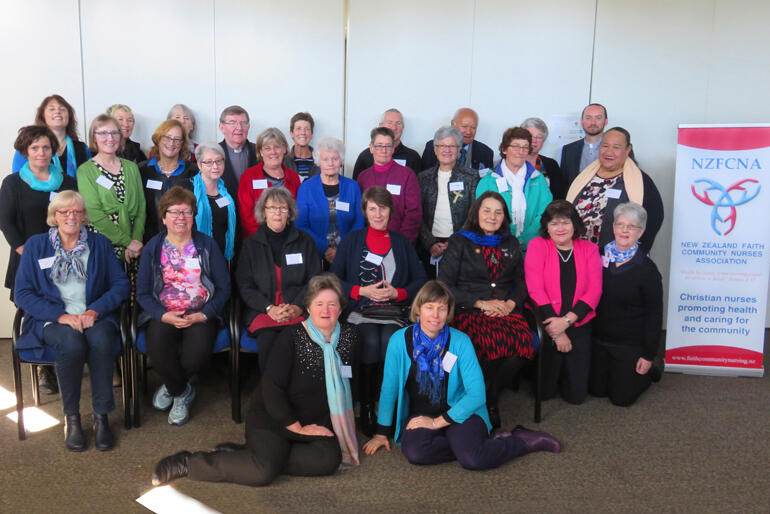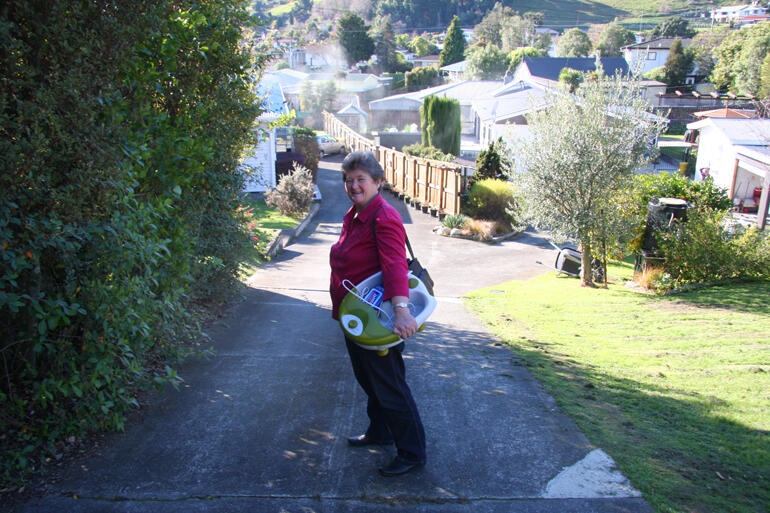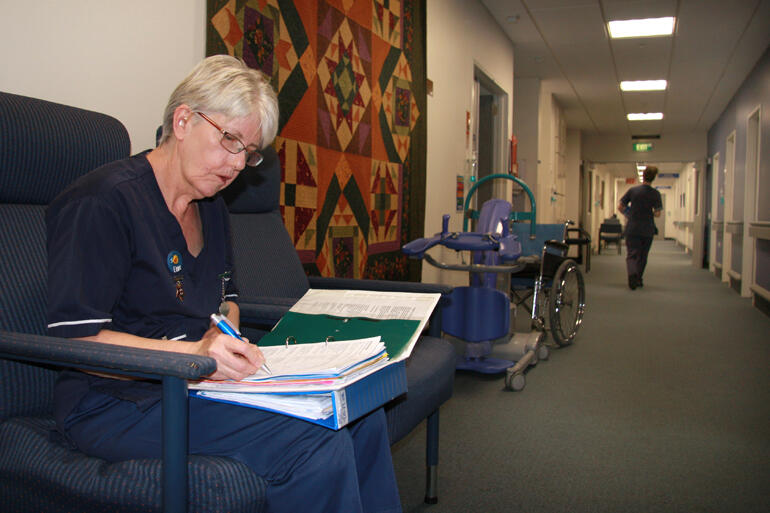 25 years of education and support for faith community nursing in Aotearoa New Zealand has come to an end as the New Zealand Faith Community Nurses' Association (NZFCNA) closed its books in July 2023.
Elaine Tyrrell, an Anglican nurse who helped found FCNA, says that as the pandemic approached, parish nurses across the nation were already suffering from heavy workloads, arduous schedules and staff shortages across the health system. Today, after three years of even heavier workloads due to Covid-related pressures, there's seldom room left for anything but the essentials in nurses' working lives.
"We used to rely on nurses volunteering a few hours each week, or taking up faith community nursing soon after retirement. But now there's so much pressure on nurses that they are too exhausted to offer a voluntary day, and when they retire they are exhausted by nursing itself."
Elaine Tyrrell became Aotearoa New Zealand's first Anglican parish nurse in 1998, launching the ministry at Nelson Cathedral, alongside her husband the Very Rev Charles Tyrrell who at that time was Nelson's Dean.
After five years, parish nursing was helping Nelson Cathedral to thrive and Elaine had turned to the Australian Faith Community Nursing Association* for support to develop further training for parish nurses.
In 2003 the New Zealand Faith Community Nursing Association (NZFCNA) was formed with a vision to assist parish nurses in ongoing learning and networking on the FCN holistic specialty and to develop professional practice standards.
Roman Catholic, Anglican and Methodist churches backed the ministry of parish nurses, along with the Salvation Army, and faith community nurses began to emerge from Baptist, Seventh Day Adventist, independent Pentecostal and Elim churches too.
"Parish nursing was formally recognised by the churches as a Christian ministry, with a distinct character and set of skills, and it was recognised as a specialty under New Zealand standards of professional nursing practice." says Elaine.
By 2008 there were 30 parish nurses across Aotearoa New Zealand, with most volunteering between 24 hours and four days per week, and seeing an average of 50 people in their regular clinical care. Only a handful of the more than 100 registered nurses that have served as Faith Community Nurses in Aoteroa New Zealand have been paid, usually part-time.
While few parishes could fund their nurse's hours, in the Diocese of Nelson, funds freed from the sale of a diocesan rest home enabled four faith community nurses to be paid to work with in parishes.
Over the years parish nurses not only offered primary health care, but initiated scores of new ministries combatting ill health and social isolation. These included foot clinics, walking groups, social get togethers for people living alone and home visiting volunteer programmes to name a few.
Faith Community Nurse for 14 years Jane Wulff says it's a pity NZFCNA has come to an end, because there's no sign that holistic health care is less essential or less valuable today than 25 years ago when the NZFCNA was formed.
"When you have a parish nurse in the community, it doesn't just improve the health of individuals, it improves the health of the whole fellowship."
"The parish nurse can be that person in the community who takes the extra step – to not only listen and care – but to find out what's going on in each person's life and how they might be able to change their circumstances for the better."
Elaine Tyrrell says that one of the hardest things for NZFCNA has been finding ways to share the extraordinary impact of parish nurses, whose ministries have often led to 'no less than miraculous' results: lives saved, bodies and spirits healed, the lost and the broken-hearted lifted up in the healing power of Christ. And amongst all else they have done, many souls have turned to Christ for consolation and grown in faith, as a result of the nurses' ministries of prayer and spiritual accompaniment.
"But it is hard to tell that story, because so much of what we do must be hidden, and cannot be shared, because of our responsibility for patient confidentiality."
Another invisible fruit of Faith Community Nursing has been the "harm not done". Nurses in churches have helped congregations to cater for church members with disabilities, prevented injuries with good design, promoted better understanding of how to live in good health, helped people learn how to negotiate the best care and advocated for unwell people in need.
Jane explained that few people understand what is available to help live them live healthier, happier lives, and many put up with terrible conditions – because they think there's no alternative. And some people need help to understand that making changes – with WINZ or the doctor's practice or hospital – in order to live in good health is not 'making a fuss'.
"Holistic care means remaining alert to the person's emotional, social, physical and spiritual needs. And that includes helping them to understand how with some changes they could feel much better."
Current FCN Helen Vaughan is pleased to say that although the NZFCNA has ended, the Nurses' Christian Fellowship has extended its support and is "nesting" the Faith Community Nursing Association's vision until it has wings to fly again.
"With all the difficulties in our health service at present the need for faith community nursing is even higher, so it is sad that the Association is closing at this point. However, we feel sure that one day God will prompt some others to restart the Association and so we are storing our information and will be ready to assist whoever that may be."
For more information about FCNA in Aotearoa New Zealand you can go to the Nurses' Christian Fellowship or the Australian Faith Community Nurses' Association.
A short video introducing Faith Community Nursing in Aotearoa New Zealand is here.
You can also check out Parish Nursing Ministries UK , a movement supported in its first steps by a New Zealand faith community nurse.
NOTE
*Today the Australian FCN link remains, as NZ FCN Helen Vaughan serves on the Australian FCNA Board as the Aotearoa New Zealand continuation representative.