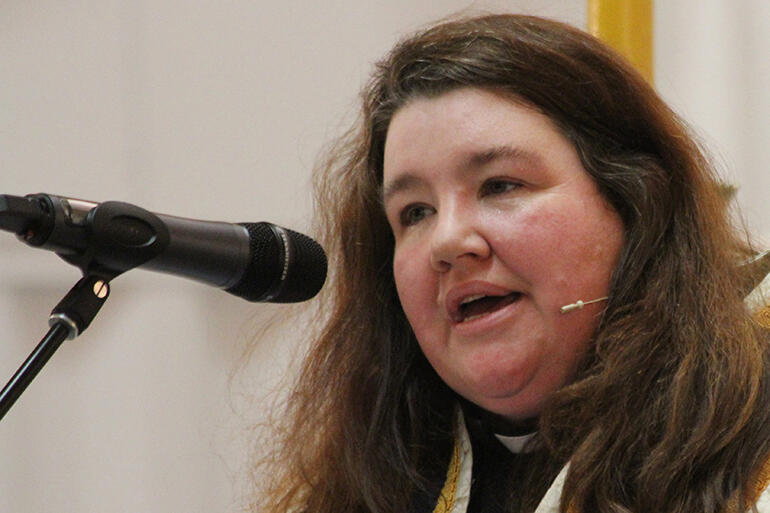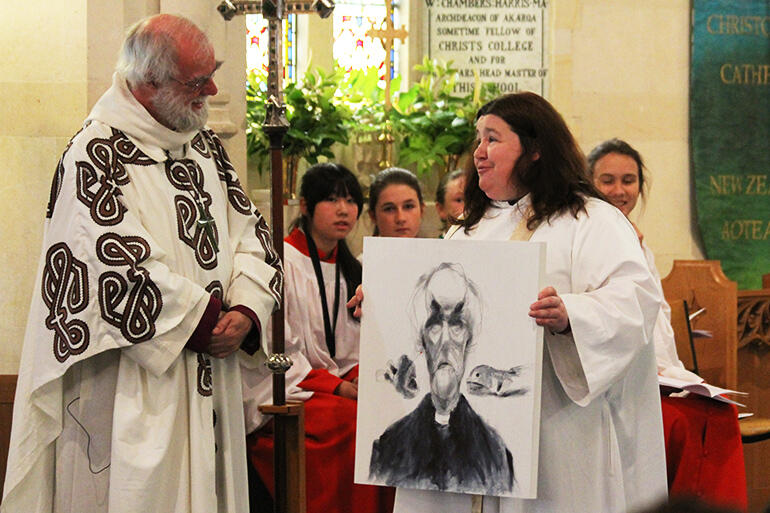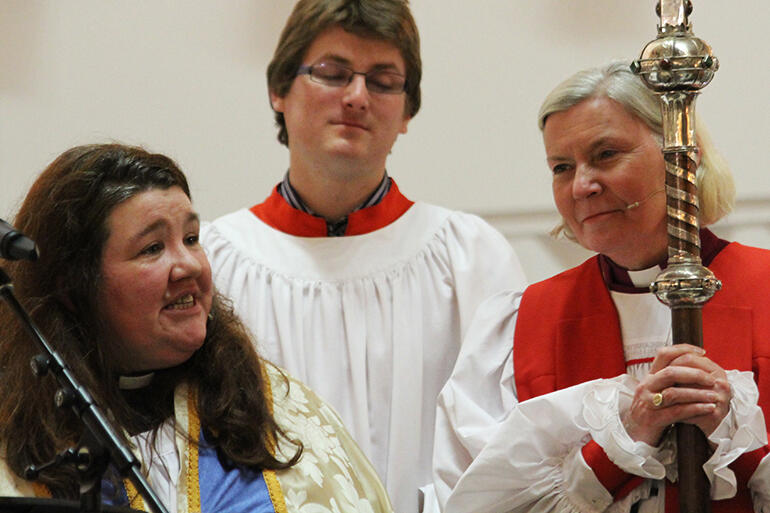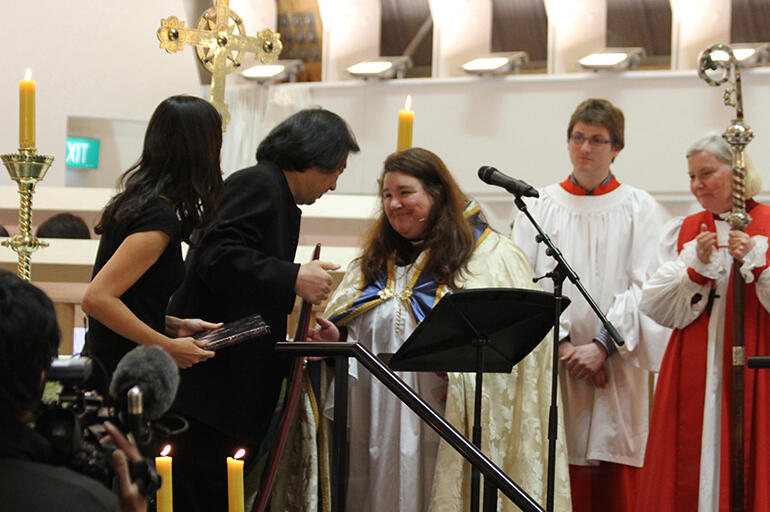 Archdeacon Lynda Patterson has been appointed as the Dean of ChristChurch Cathedral – having acted in that role for the past 20 months since Peter Beck moved into local body politics.
Meanwhile, the Ven Nick Mountfort will become the cathedral's Associate Dean.
Bishop Victoria Matthews announced both appointments during services at the new Transitional Cathedral yesterday.
She placed on record her appreciation for Lynda's service during the wrangles over the old Cathedral in the Square, and while the Transitional Cathedral was being built.
"I cannot thank Lynda enough," she said, for her ministry and sacrificial service over a period "which has been the focus of many emotional battles and debates.
"She has held the Cathedral community together and also handled no small amount of international media interest about both the Cathedral in the Square and the new Transitional Cathedral."
Nick Mountfort is presently the vicar of St John's Highfield, Timaru, and Archdeacon of South Canterbury.
He is a member of the Standing Committee, and he has been deeply involved with both Anglican Care South Canterbury and with the Anglican Care Trust Board – where he served a stint as chairman.
Lynda will begin her task as permanent Dean on November 1, and Nick's appointment begins on 15 February.
Both Lynda and Nick have also been elected by the Christchurch Diocesan Synod to membership of the General Synod.
Bishop Victoria clearly sees Lynda and Nick's appointments and what she experienced at the cathedral yesterday as signs of the cathedral flourishing again.
"I was with the Cathedral community for all three services yesterday, and I was struck by the number of people who were visiting from elsewhere in New Zealand and from overseas.
"This is the beginning of a return to how things were prior to the need to walk away from the Cathedral in the Square."
Meanwhile, there are signs of rebirth elsewhere in the diocese, too.
On the Saturday, Bishop Victoria was with the parish of St Paul's Papanui to celebrate the re-dedication of the repaired and restored church.
"The church was very full," she said, "and there was such a sense of rejoicing and celebration. We have much for which to give thanks."