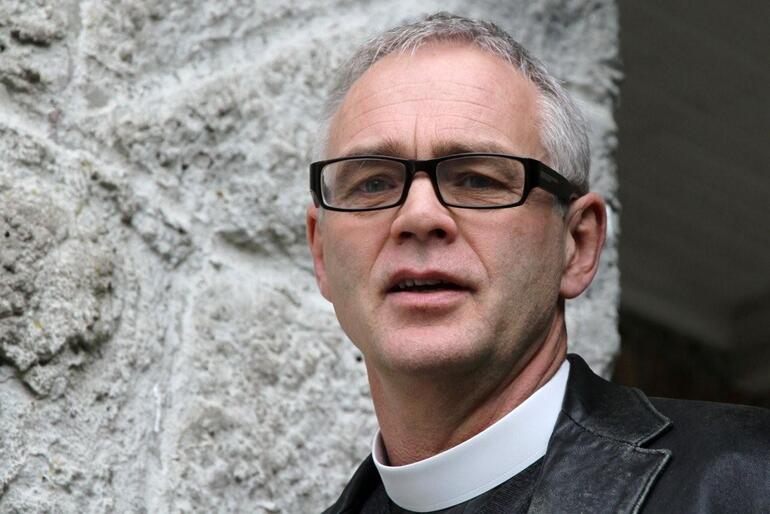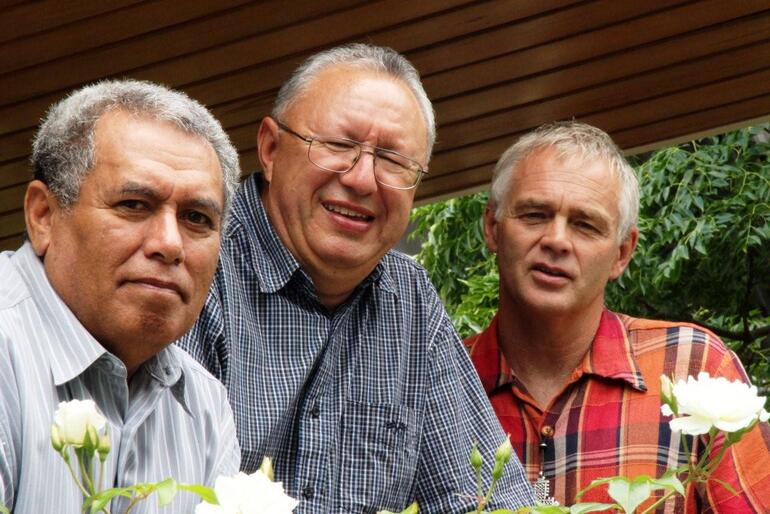 The Rev Canon Jim White has been elected as Assistant Bishop of the Anglican Diocese of Auckland.
Canon White, who is presently a dean at St John's College – the Meadowbank theological college which trains many of this country's Anglican priests – will be ordained a bishop on October 29.
He will become an Episcopal colleague for the Rt Rev Ross Bay, the Bishop of Auckland, who was himself ordained in April last year.
Since then Bishop Ross has put together a team to help him lead the 90 parishes and ministry units of the largest diocese in the country – and Jim White will complete that team.
Bishop-elect White says his task is about "extending and deepening the episcopate in the Diocese of Auckland."
"One of the key things that has come out in recent years is that churches want greater contact and involvement with their bishop. There's a desire to have the episcopacy present not just in the church, but in society in general. The appointment of an assistant bishop is in response to that."
Bishop Ross signalled his wish for the diocese to elect an assistant last year – and at last month's electoral college, he spelled out some of the roles that he'll be asking his assistant bishop to undertake.
This work includes having oversight of the diocese's Licensed Shared Ministry units – the 22 mostly rural ministry units, which can no longer support a paid parish priest, but which want to function as active Anglican communities under their bishop.
That's a challenge that Bishop-elect White is ready for:
"One of the things that excites me about the LSM work is that it is at the pointy end of the question: What shape will the church take in another 20 years?
"What shape will it take – in what some people are calling the winter of Christianity in the Western world?
"Now, that stuff is genuinely exciting. Perplexing as well, and requiring of us amazing degrees of faithfulness. But exciting stuff, nonetheless. I believe we are entering a very interesting time for the Anglican Church."
Bishop-elect White, who is 49, was born in Mangakino, grew up in Auckland, and was accepted for ministry training by the then Bishop of Auckland, Sir Paul Reeves, who sent him to Knox College in Dunedin in the mid 1980s.
He graduated from Otago University with a BTheol in 1986, was ordained to the priesthood in 1988, and served his curacy at St Luke's Mt Albert. He became Chaplain of Diocesan School for Girls in 1989, and then priest assistant at St Matthew's-in-the-City in 1992.
In 1993, he was appointed Vicar of All Saint's Ponsonby, where he served for 12 years. During his Ponsonby years, Jim White also completed his BA and then, in 2000, his MA (Philosophy 1st class Hons.)
He did a ministry exchange with a New Jersey parish in 1996, and he returned to the USA in 2001, graduating from Yale University with his Master's degree in Sacred Theology in 2002.
In 2004 Jim White was appointed a Canon of Auckland's Holy Trinity Cathedral, and in 2005 he was chosen by the Diocese of Auckland for advanced leadership training. In 2006 he became Vicar of St Andrew's Epsom, and in 2008 he was chosen as Dean of the College of the Southern Cross at St John's College in 2008.
He's widely regarded as having made a significant contribution to St John's – which Archbishop David Moxon acknowledges:
"Jim's track record at St John's College and the Society of the Southern Cross means that he will bring many skills and gifts to the particular role of episcopacy: many students and staff attest to Jim's compassion, intellectual rigour and courage; and that's exactly what is needed in ministry today.
"Jim also brings the experience and benefit of many years in different ministry units, which ground him in the realities of everyday mission: The church will be invigorated and challenged by him in a way that will benefit us all. My prayers are for this new bishop-elect."
Bishop Ross Bay says he is "looking forward to having a colleague with whom I can share Episcopal leadership. Jim's appointment completes the new Bishop's staff team.
"At the Electoral College, I spoke of the importance of the ministry of oversight of bishops, and of being visible and available within the Diocese. The structure of the new team will allow us to fulfil those responsibilities more effectively – and Jim White's role in sharing that ministry as Assistant Bishop will be vital."
Jim will continue as Dean of Tikanga Pakeha at St John's College until the end of the year.
According to the College Commissioner, Mrs Gail Thomson, the vacancy created by Jim's election will be advertised shortly, and a new dean will start at the beginning of the 2012 academic year.
"We are just so pleased for Jim," she said. "This is an honour."
Jim White is married to Jane, and they have two children. He will be ordained a bishop in Cathedral of the Holy Trinity at 11am, October 29.