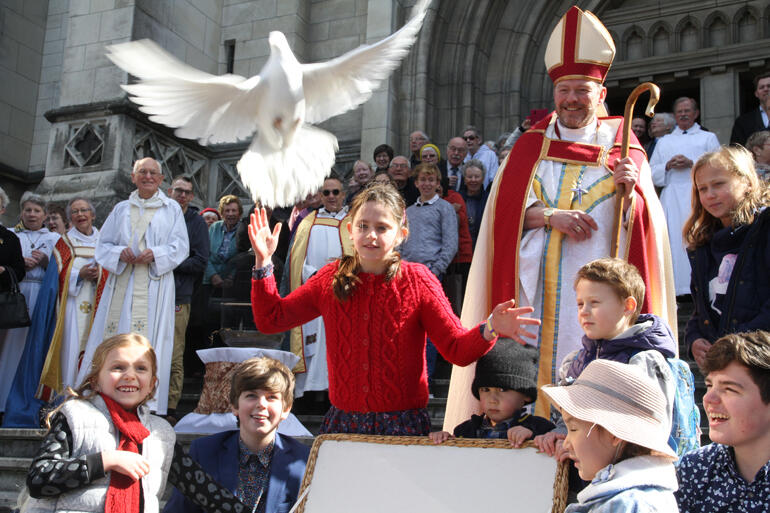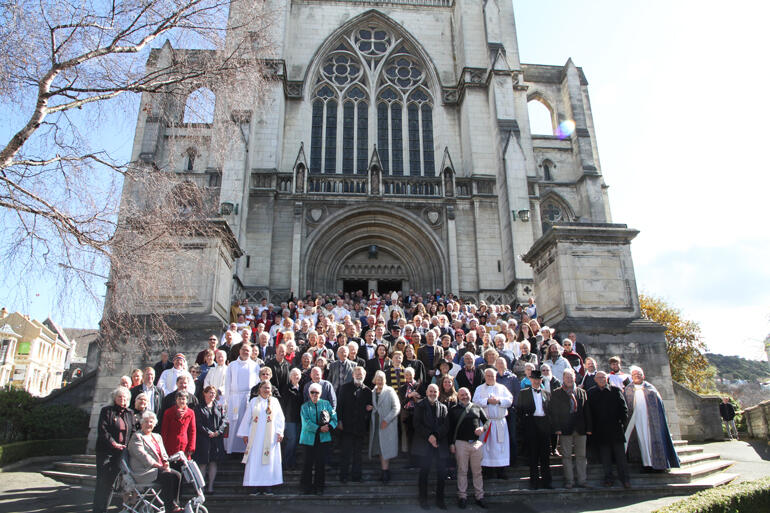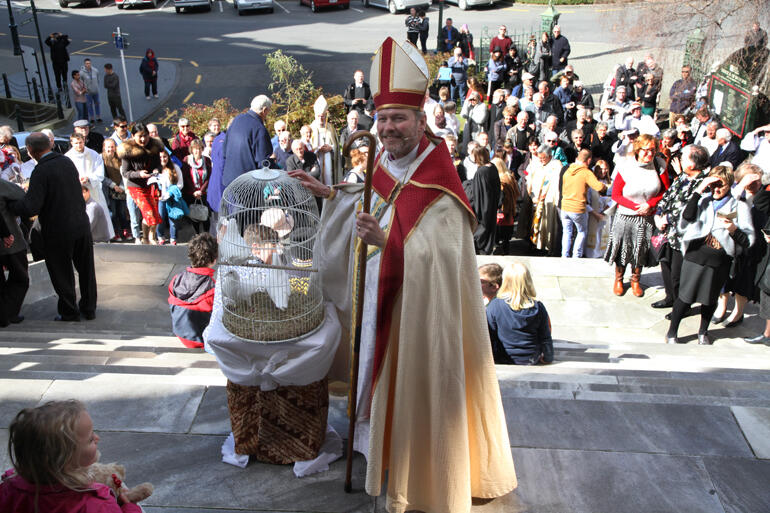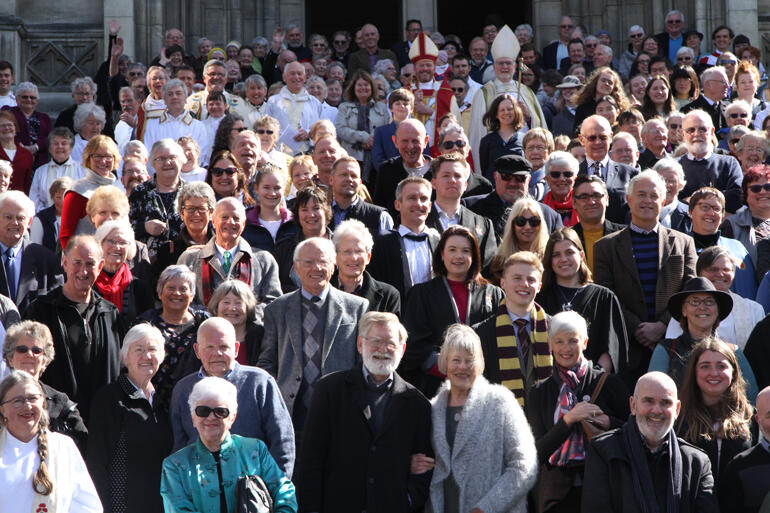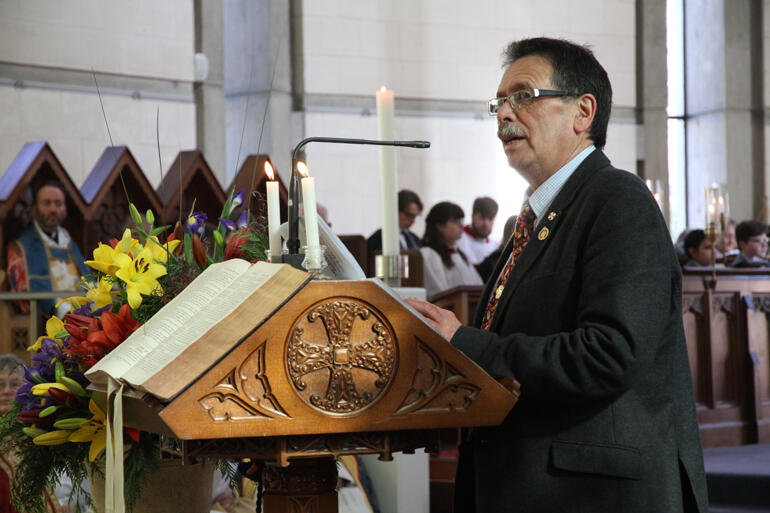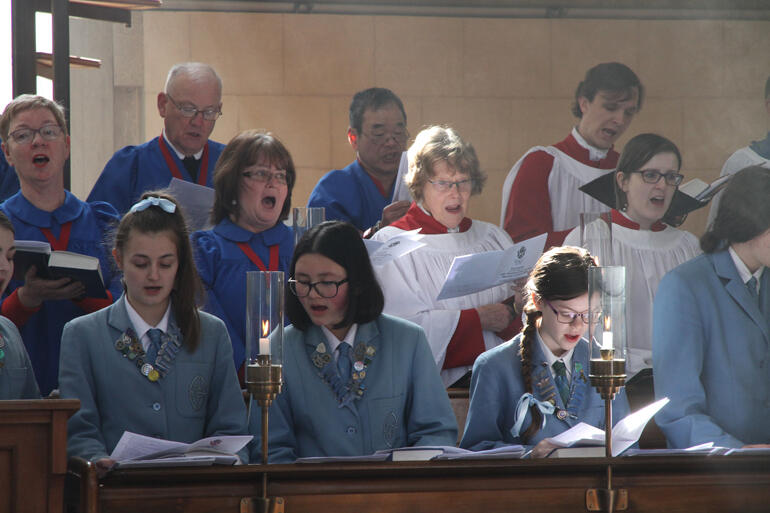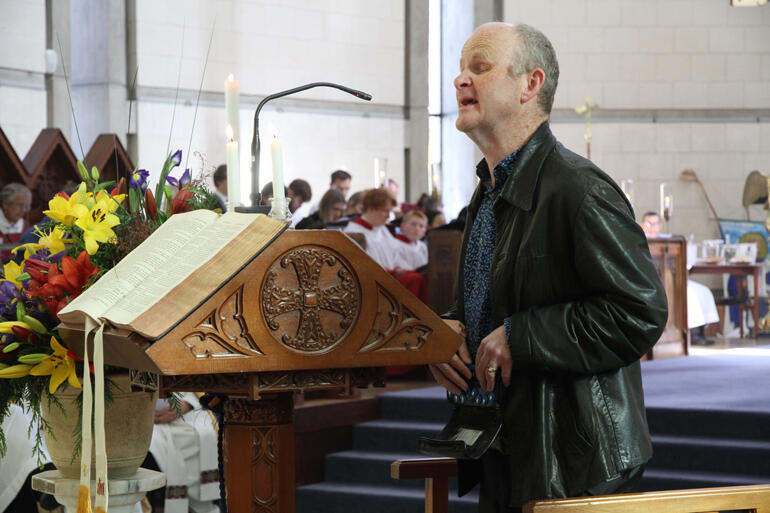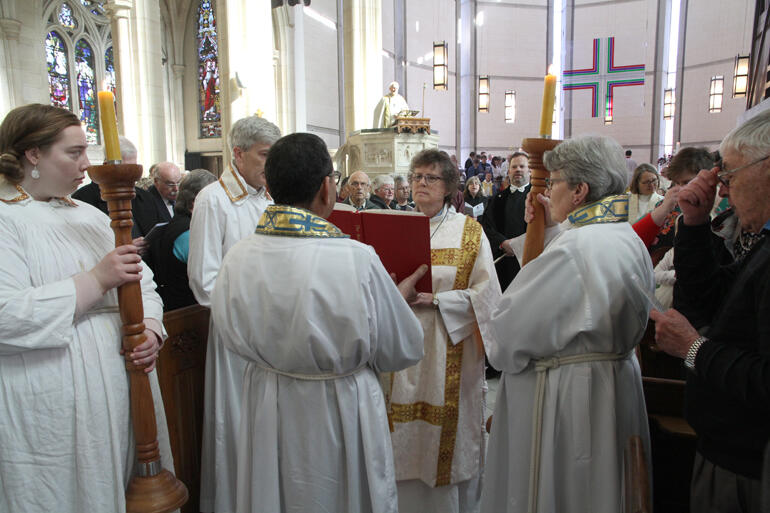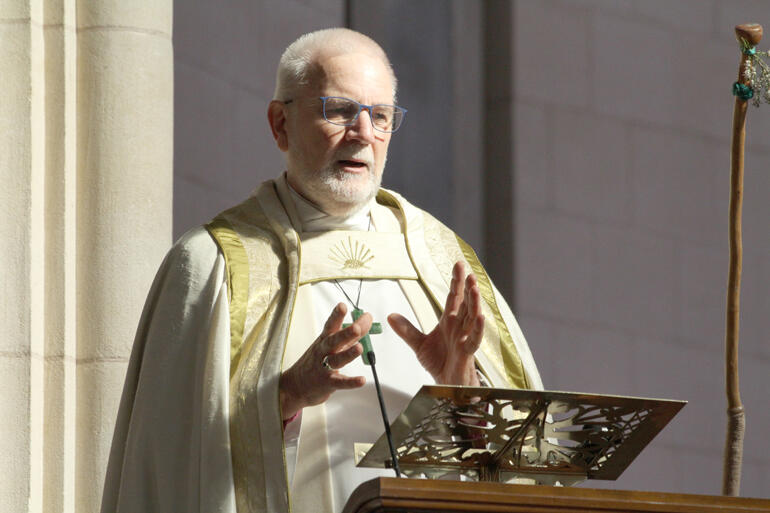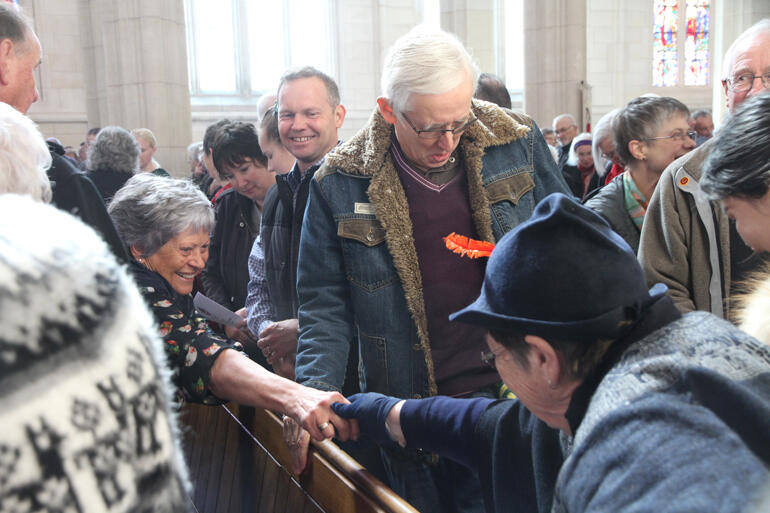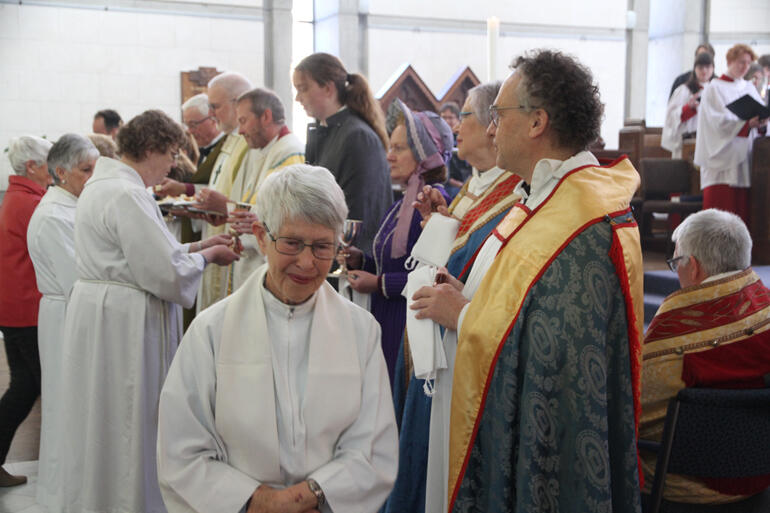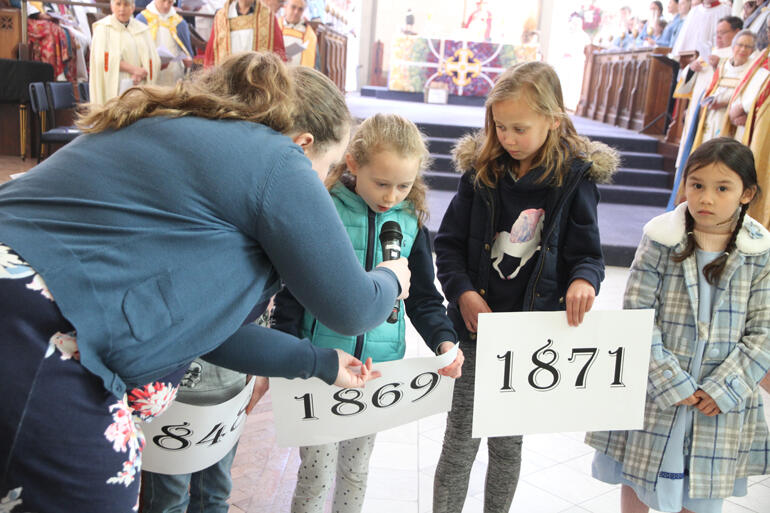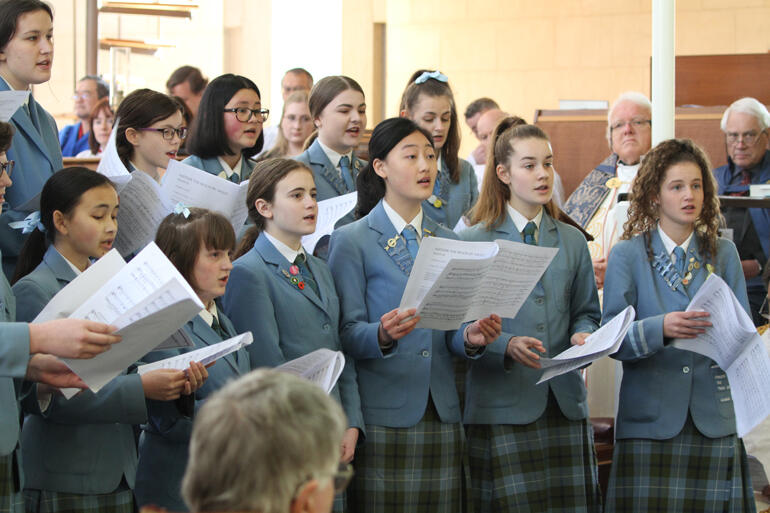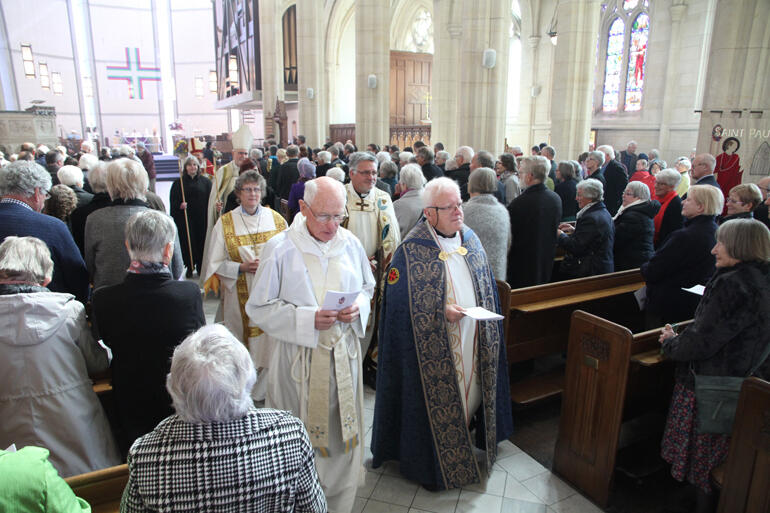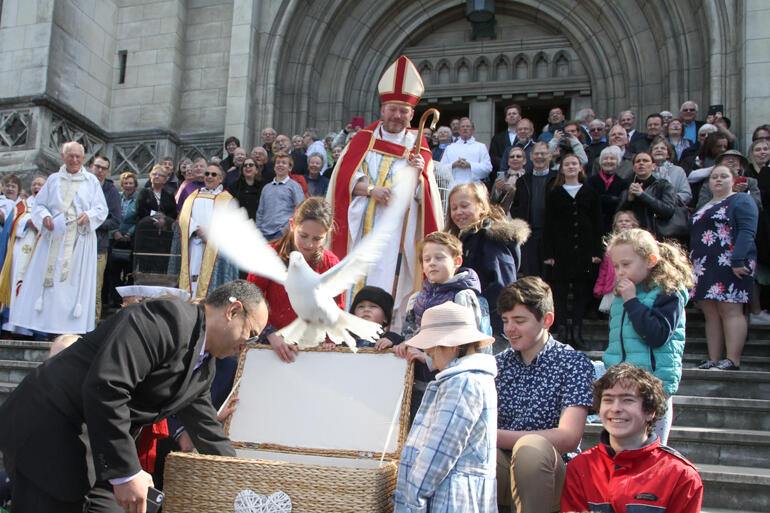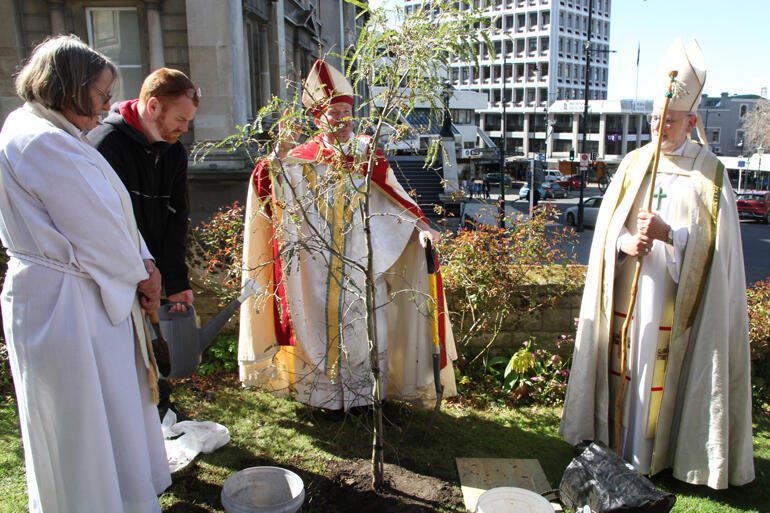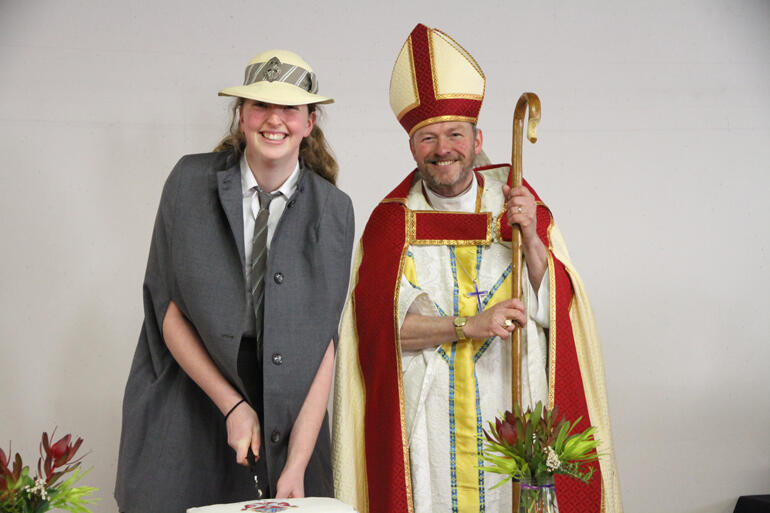 St Pauls' Cathedral Dunedin was packed with Anglicans from across the diocese for a festival service on Sunday 15 September to celebrate 150 years of the Anglican Church's mission and ministry as a diocese in Otago and Southland.
"It was wonderful to feel the sense of fellowship and joy as people came together across the diocese and across our wide variety of expressions of the Anglican tradition." said Bishop Steven Benford.
Bishop Steven, who is tenth Bishop of Dunedin, welcomed clergy and parishioners from Wanaka to Weston, Balclutha to Bluff and everywhere in between, alongside representatives from diocesan educational and social service institutions.
Prof John Broughton welcomed the crowd on behalf of mana whenua, as readers and singers from churches around the diocese joined the choirs of St Paul's Cathedral, St Hilda's Collegiate and the Selwyn College choral scholars to lead music for the day.
Bishop Steven invited his predecessor Bishop Kelvin Wright to preach, and former deans Dean Trevor James and Dean Emeritus Robert Mills attended the celebration alongside Canon Emerita Claire Brown, who was the first woman ordained priest in the diocese.
Following the service Bishop Steven led the congregation out onto the Cathedral steps and into the Octagon where diocesan children joined him to release 25 doves – representing the power of the Holy Spirit to uphold another 150 years in the life of diocese.
Bishop Steven Benford shared his optimism for the signs of the Holy Spirit at work in the diocese today,
"It is heartening to see all those places in the diocese where people's lives are still being changed through relationship with Jesus Christ, and to see all those places where Anglicans are going out into their communities and working for positive change, either locally and globally." he said.
To conclude the 150th celebrations Bishop Steven planted and blessed a kowhai tree in the grounds of St Paul's Cathedral.