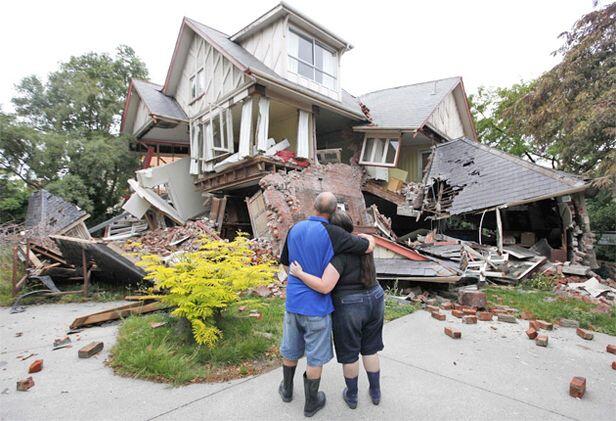 Churches across the spectrum in Christchurch are pulling together in the aftermath of Tuesday's quake.
Today, Bishop Victoria Matthews has spent much of today working with other denominational leaders to identify churches in the north, south, east and west of the city that are big enough – and safe enough – to be open, preferably 24/7, for people to come for prayer and pastoral care.
Spreydon Baptist, which is the largest Baptist church in the country, will be a hub for ministry in the south of the city.
St Timothy's Anglican Church in Burnside is the church where people in the north and west of the city can come.
Ddenominational leaders are also trying to set up a major city-wide non-denominational service and gathering for prayer.
An early hope was to stage it in Hagley Park in the week after the quake, but it has been postponed until after the emergency.
When the service is held, says Bishop Victoria, it'll strike a different note than the one held in Cathedral Square after the September quake.
That one, she said, was a service of thanksgiving.
Pure and simple. Lives hadn't been lost, back then.
This time, she says, there'll be thanksgiving – but lament, too.
#
Bishop Victoria says the church leaders have been in touch with the city's funeral directors.
They've sent them a list of churches which are still able to hold funeral services, and they've alerted the parishes that they've been offered for funeral duty.
Given the numbers of church buildings which have been knocked out of action, there'll be plenty for those remaining churches to do.
Church leaders are asking their clergy "to be as helpful as possible" where the planning of funerals is concerned.
Bishop Victoria is also encouraging her own Anglican clergy to reach wide.
"It is absolutely understandable that their first concern is for their parishioners and church family. But there has to be a parallel effort.
"They must make every effort to reach out to their neighbours, and to be in touch with the wider community."
#
There are grave fears, of course, for 22 visitors to the city who may have been climbing the cathedral tower when the Tuesday shake hit.
"We have real fears that they may be under the rubble", says Bishop Victoria.
Other heritage Anglican churches in the city have also been badly damaged.
St Luke's in the City, St John's Latimer Square and Holy Trinity Avonside have all suffered "devastating damage", says Bishop Victoria.
"But we don't think there have been deaths or significant injuries associated with the other churches."
"To the best of my knowledge," she says, "no clergy are missing."
Nonetheless, the severity of the psychological blow struck by the quake means that some clergy may be struggling to cope.
"I have a real concern," she says, "that there are clergy, who are themselves traumatized, who are seeking to help other people who are traumatized. We are going to have to watch this carefully."
Bishop Victoria spent several hours yesterday talking to clergy who had contacted her.
#
Bishop Victoria has today also setting up a new temporary HQ.
The Anglican Centre in Hereford Street is in the cordoned-off area of the city, and her own inner-city home and personal office have also been damaged.
She is now operating from the Maclean Institute, which owns a two-storey house in Fendalton, across the road from St Barnabas, Fendalton.