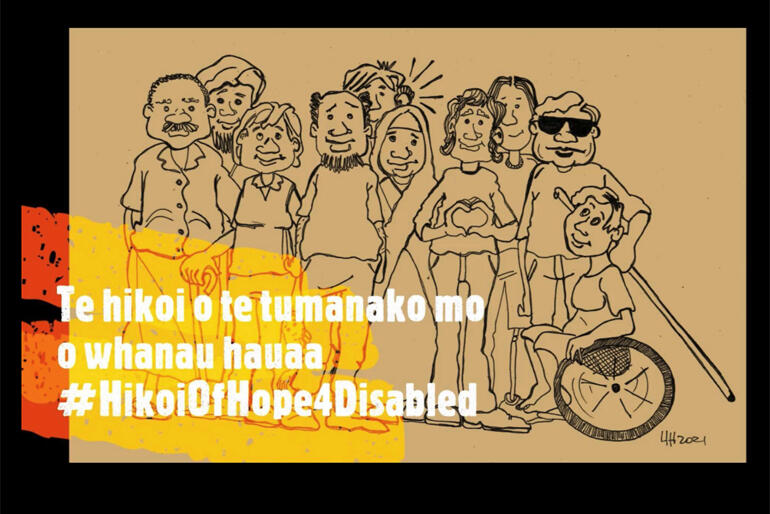 Auckland Disabled Community chaplain, Rev Vicki Terrell is calling for people of faith to support the disability community in prayer next week – as they gather at Parliament to call for greater rights to advocate for their own needs in the public decision-making sphere.
Rev Vicki Terrell has been invited to Wellington by the organisers of Te Hikoi o te Tūmanako mo te Whanau Hauā - Journey of Hope for Disabled New Zealanders to offer an opening karakia as they gather at Parliament next Tuesday 23 March.
The Hikoi will gather people with disabilities, their allies, whanau-family and friends to join in asking Government to allocate a greater say to people with disabilities in discussions on their welfare and wellbeing in national policymaking.
"We are the largest minority group in New Zealand and rarely if ever mentioned at the decision-making table," states the Hikoi event invitation on Facebook.
Hikoi organisers aim to highlight the realities of negotiating life as people with disabilities in Aotearoa New Zealand, focusing on access to good quality health services, housing, welfare, education and employment.
The organisers acknowledge the work carried out by Government since 1999 to provide a voice for disabled people via the NZ Disability strategy and the formation of the Office for Disability issues, and welcomes Aotearoa New Zealand's leading role in the development of the UN Charter on the Rights of People with Disabilities.
But they are concerned that very few people with lived experience of disability reach Government decision-making tables, and for that reason are calling for an independent body to project their voices and safeguard the disability community.
Rev Vicki Terrell is asking Wellingtonians who want to stand in solidarity with people with disabilities to consider joining their march outside Parliament Buildings at 10.30am next Tuesday morning.
"There are some very frustrated people in the disability community around these issues and there's a great responsibility to create a space where that constructive dialogue can take place." said Rev Vicki today.
"Please come to join the march at Parliament on Tuesday 23 March if you can, or remember to pray for the success of this event and for voices of disabled people to be heeded more often in our national life."
To register your interest in the Hikoi visit the event on Facebook here