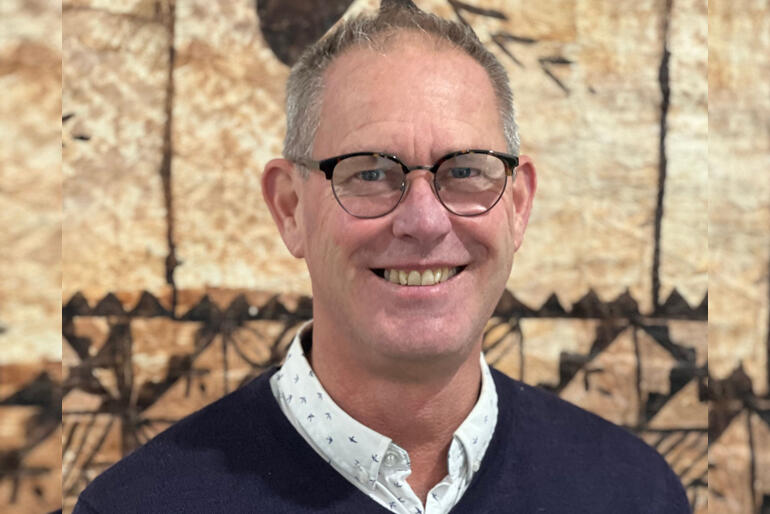 Peter Osborne has been appointed as the new Tumu Whakarae Chief Executive of Mahi Mihinare Anglican Action.

Peter takes the role as Karen Morrison-Hume moves into retirement after leading Mahi Mihinare for 27 years. Peter begins on November 1, just one day after a huge celebration that will take place, to recognise Karen's immense commitment to this work over all of the years.
"Karen has been an incredible champion for this work over her lifetime. Twenty plus years is a lot to give to anything, and this work isn't always easy, and it is usually without reward. But I am honoured to have the opportunity to step into this role and build on the legacy Karen has created", Peter says.

Peter comes to the new role from his current position as General Manager at Mahi Mihinare. Peter joined the organisation in 2015 as a Key Worker moving to the Reintegration Team Lead role, and Operations Manager, before becoming General Manager in 2017. Peter brings a cross section of practice-level insights into his leadership.
Peter, who began his working life as a dairy farmer in Taranaki, brings recent experience within the Anglican Church. Peter was ordained priest in 1999 and served in Suva, Fiji, in Piopio Aria Mōkau Cooperating Parish, then served in the Anglican Diocese of Waikato and Taranaki, as Ministry Educator and Director of Vocations.

Peter sees the work of Mahi Mihinare as an example of faith in action.
"When you seek the Divine in each person, when you view everyone you work alongside as having something to teach you, and when you see that their liberation is a determinant of yours, then you begin to see that being in this work actually challenges us all to become better people. That's what keeps me coming to work everyday."

Anglican Action Board Chairperson Jane Manson says the Board have real confidence in Peter as he takes up the new position.
"We are excited for the leadership Peter will bring into the role, our recruitment really highlighted the strengths he brings, especially his support from the staff which following Karen's tenure, will be particularly helpful in leading the team through this transition."

"It's the people and it's the outcomes that matter", says Peter.
"If we want a more inclusive and equitable society, we all have to be committed to that not just some of us."
"If we want less offending and less victims in this country, we all need to take responsibility for having created and maintained the status quo, where in particular women and children are valued the least, and where too many are left behind. I'm thankful for being a part of Mahi Mihinare and look forward to working towards modelling a different way of being community."

Peter says that the social advocacy and service sector is in an interesting time, and that means navigating what Mahi Mihinare can offer as a tangata tiriti organisation, while being inspired by a new generation of Māori leadership as part of the staff team.
"This is us navigating what a modern Aotearoa looks like."
"I want us to be up for having robust and honest conversations, where the mana and healing of all is upheld, and where the good of all and our planet becomes our priority."

Mahi Mihinare Anglican Action is a community organisation working predominantly supporting people back into the community after time in prison, and also works in parent education, youth justice, social justice advocacy, and operates Ethos Café as a social enterprise at Te Ara Hou village in Kirikiriroa (Hamilton).