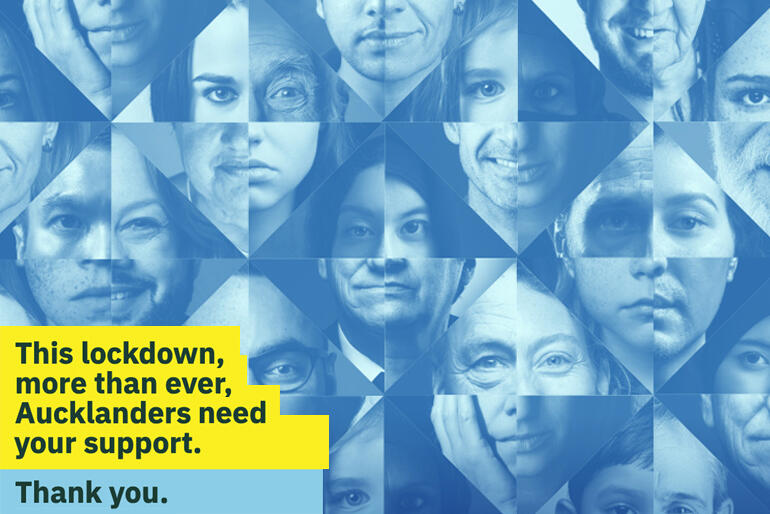 As Tāmaki Makaurau closes its doors to keep everyone safe from the Covid-19 Delta strain that entered the community last week, the Auckland City Mission has taken steps to keep its doors open and its staff and clients safe during this latest lockdown.
"The Mission is dedicated to ensure people who have the greatest need during this lockdown will have our support. While some of our services have changed to ensure we follow Level 4 protocols, all remain open," said Auckland City Missioner Helen Robinson today.
"It's a great team effort and quite simply we could not do this without the generous support of Aucklanders."
Food parcels for individuals and families who would not otherwise be able to feed their families during lockdown can be requested by calling 0800 223 663.
People phoning in will be asked if they have any other needs before Mission staff let them know what time to come and pick up the box of food from an appointed address.
Over the seven-day lockdown, the Mission is providing takeaway bags for people sleeping rough or in uncertain housing situations.
Prepared for the Mission by Auckland Council, the meals can be picked up daily from 23 Union Street between 10am and midday to replace the sit-down meals service normally at Haeata – the community dining room– which is closed due to Level 4 restrictions.
People needing medical attention can contact the Mission's Calder Health Centre team for phone and video-based doctor's appointments, between Monday and Friday 8.30am – 4.30pm.
The Calder Health Centre has also set up an outdoor testing centre for people needing a Covid-19 test, which people can access by phoning ahead on 09 303 9266.
The Mission's residential programmes at James Liston Hostel, Te Whare Hīnātore and Avondale's detox centre will remain open for current residents only during lockdown.
Over the days of Level 4 City Mission teams will be on the streets every day, with support for people in housing limited to only essential or urgent visits.
While the City Mission cannot accept donated food or goods from the public during lockdown, financial contributions of any amount will help the Mission to support people struggling with the added pressures of lockdown. To donate to the Mission, please go to: aucklandcitymission.org.nz/donate.