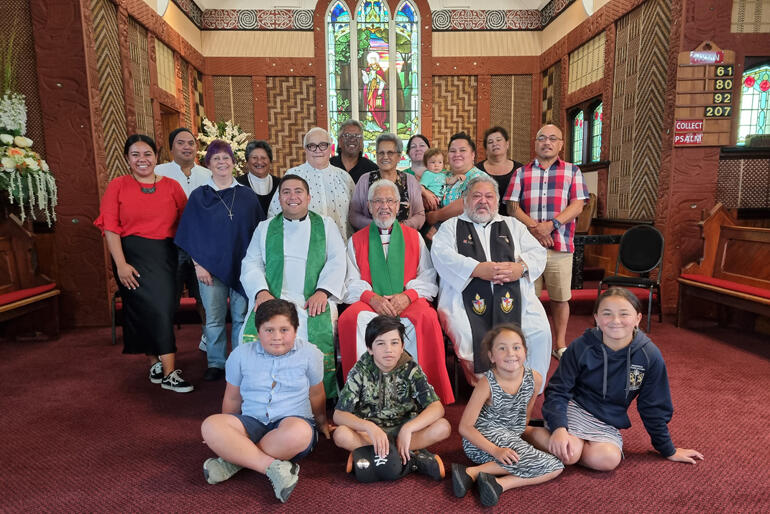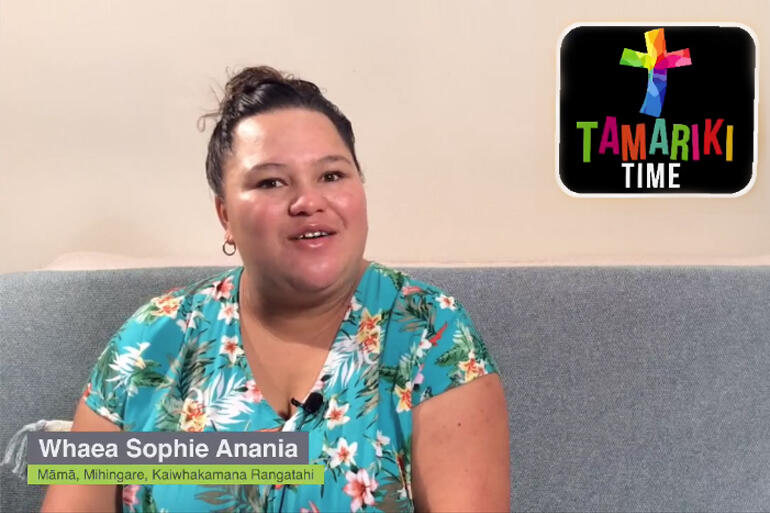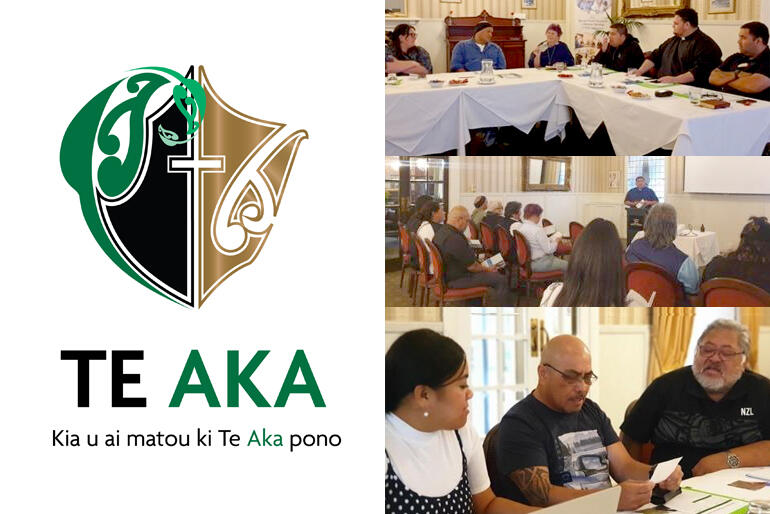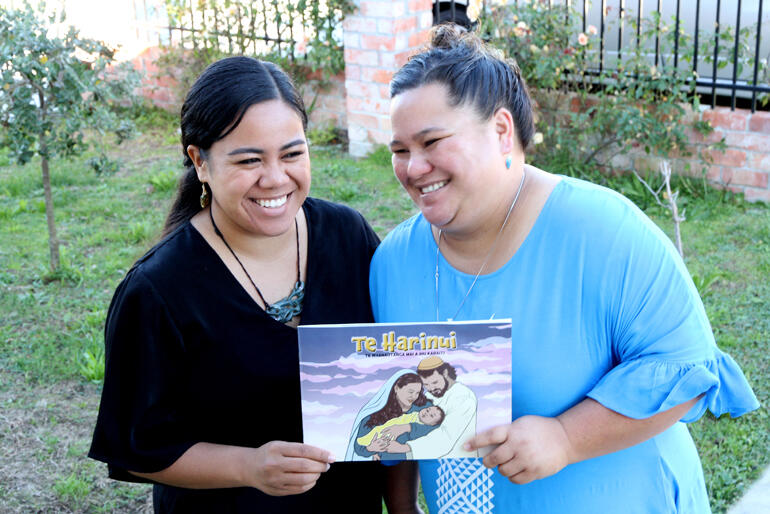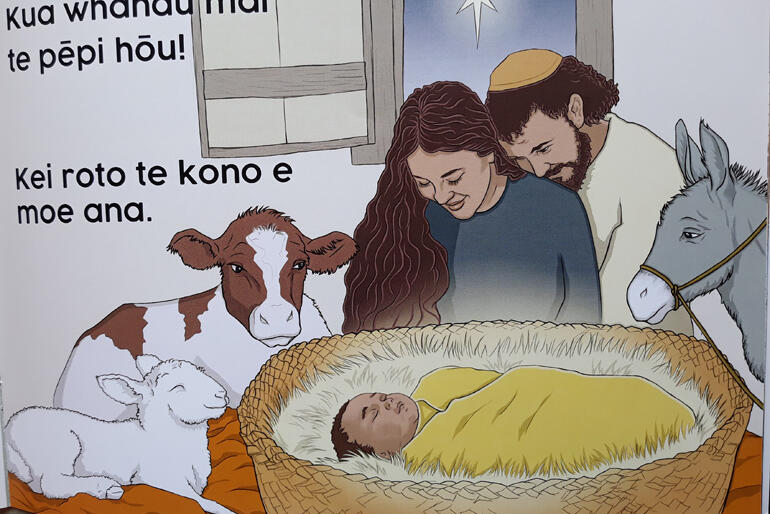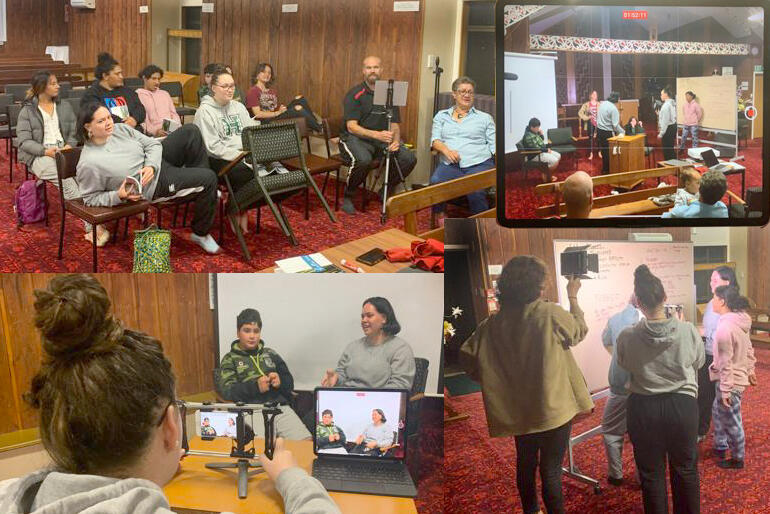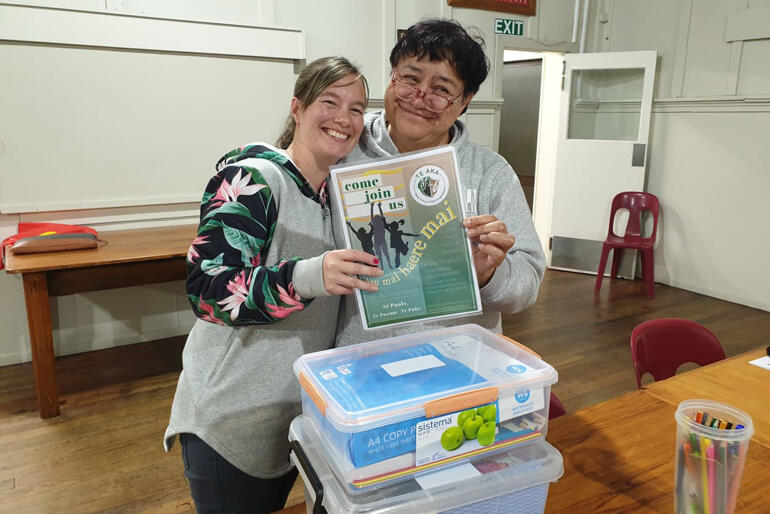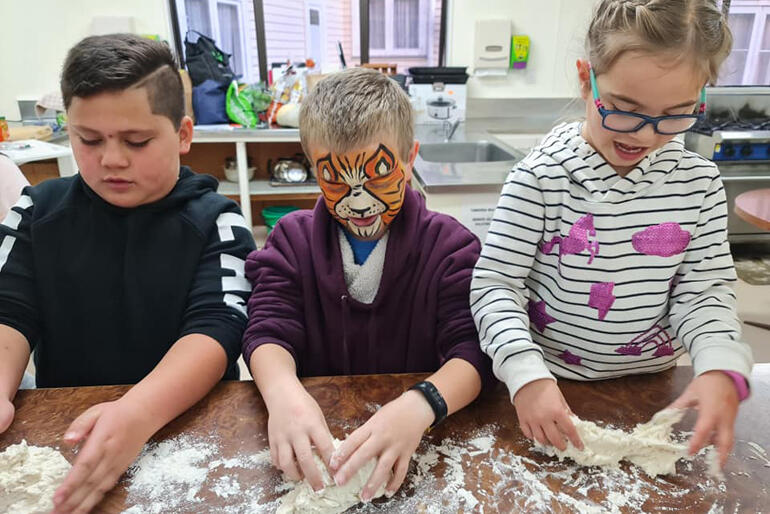 – A glossary of Māori words follows this article –
A new nationwide children and families' ministry resource network is building momentum across Te Hāhi Mihinare that looks set to revitalise tamariki and whānau education, formation and ministry.
The 'Te Aka' project draws on the learnings of 'Tamariki Time' – a 2020 Covid lockdown children and families' video ministry begun by a team from Te Hui Amorangi o Te Manawa o Te Wheke, and led by their youth enabler Sophie Anania.
Bishop of Te Manawa o Te Wheke, Bishop Ngarahu Katene strongly backs the digital ministry project, which he believes offers a vital new path for offering ministry to whānau.
"We were grateful for the lockdown videos which connected us with families through the latest technology. That brought in new families who weren't normally in contact with the Bible or the stories of Christianity at all.
"Now we want to develop that ministry further and follow-up on those relationships."
The digital ministry project's name, "Te Aka" means 'the vine,' and describes how Te Aka sets out to connect and feed Mihinare teaching across the country, as well as echoing Jesus' 'I am the true vine' statement from John 15:1.
Like Tamariki Time, Te Aka will produce and host lectionary-based Mihinare children's ministry resources online, delivering them through both bilingual and Māori full immersion education.
The guiding principles of Te Aka are to make resources that are Christ-centred, rooted in Aotearoa and in Māori Anglican ways of being and understanding the world. The three truths Te Aka aims to hold at its heart are:
- Pono ki te Atua (True to God),
- Pono ki te Reo (True to the Māori language) and
- Pono ki te Whenua (True to the land).
Kaihautu kaupapa is Sophie Anania, who project manages 'Te Aka,' and coordinates a nationwide bench of mātanga – a group of expert advisors that form the project's 'Paepae Matauranga' knowledge base.
Rev Canon Arthur Hokianga of Whāngarei Māori Anglican pastorate has been a contributing mātanga for six months and believes Te Aka presents a great opportunity to work together across Hui Amorangi to develop authentic Mihinare resources. He also sees it as a way the wider church can support overstretched staff,
"In the last twelve to fourteen years we finally have youth enablers who are stipended – and that's great – but our expectations of them are huge. The design of Te Aka encompasses the load of mahi by bringing experienced people from the different Amorangi together to awhi and manaaki each other... Te Aka is a move in a positive direction......"
Mātanga will help shape Te Aka and its resources along the three interwoven strands of ministry and theology, educational content, and media delivery – which includes digital technical support and training.
Mihinare secondary school educator Maree Coleman joined as a mātanga from Te Waipounamu, where she works as a learning support coordinator for Aurora College in south Invercargill.
Maree sees the breadth of backgrounds and knowledge that mātanga bring will add strength and depth to the planning and reflection on Te Aka. She agrees with Canon Hokianga on the practical benefits too,
"Te Aka will save us planning time and support our tamariki to be part of the hāhi world outside of our rohe…[and it will] empower those new to teaching with easy to access planning and resources."
Despite the wide network of support, developing a full set of modern, age-appropriate Mihinare resources in Te Reo Māori will be no small task.
In some cases, the Te Aka team may choose to translate existing resources from English, in cases where resource-heavy projects like video production mean using good quality existing content makes sense in the short term.
But Te Aka researcher Hinekura Simmonds, who comes to the project from a background in lay ministry and early childhood teaching, says it's important that's not the final word.
"We don't want to just translate English resources, put some Māori pictures with them and call them Māori resources."
"We want to ensure that these resources are embedded within their Māori context, that they are relevant to their community's context, and that they tell our version of the story."
"Fortunately we have a very good group of advisors, our Mātanga, ... ensuring that we interpret and tell the stories through our Māori lens."
Inspired by that vision for Mihinare originals, Sophie Anania (who is a primary school teacher and Māori medium educator) worked with Hinekura Simmonds, Rebecca Kereopa during the 2020 Covid-19 lockdown to publish an original Christmas story resource for whānau in Te Hui Amorangi o Te Manawa o Te Wheke.
'Te Harinui: Te Whanaungatanga mai a Ihu Karaiti' is a beautifully produced Māori medium picture book nativity, written by Sophie Anania and Hinekura Simmonds in child-friendly modern Māori language and illustrated by Māori designer, photographer and illustrator Rebecca Kereopa. 'Te Harinui' is a nativity story based on photographs taken in the Holy Land in 2019 with images of a young Māori couple, their baby and wider community representing the biblical characters.
Sophie says that for tamariki Māori the text and images from their world bring the Bible stories much closer.
"When tamariki look at that Mary, and that Joseph and that baby Jesus, they are looking at pictures of people they could be related to," says Sophie. "Māori children need to be able to see themselves and their whānau in their books and stories and on screen, as well as to hear the stories in their language."
Another aim of Te Aka is to invite rangatahi and their whānau to take up the challenge of making their own Mihinare media resources to share with others.
In March 2021, the Te Aka team travelled to Te Pīhopatanga o Te Upoko o Te Ika, where alongside Bishop Waitohiariki Quayle and youth enabler Eli Tapine, they led a pop-up media-making workshop that in one day produced Te Aka's first child-friendly resource on how to conduct video interviews.
"The rangatahi caught on really fast to our vision, and went straight into making the kind of Te Aka media tutorials that we are hoping to produce."said Sophie.
In July this year a similar workshop in Tai Tokerau saw church leaders taken aback at the skills and confidence of Mihinare young people who once again took to media production with ease.
:: :: :: :: ::
Looking ahead from July 2021, the Te Aka coordinating team have now secured three years of funding through the St John's College Trust's Covid-19 lockdown digital ministries fund. That start-up funding will support the network as it forms and grows its resource base in its first phase.
As at August 2021, the launch of a pilot digital platform for Te Aka is planned for Advent 2021.
Glossary of Māori words
(in order of appearance)
whānau: family, extended family
tamariki: children
rangatahi: youth, young people
tautoko: support, encourage, back
Te Hāhi Mihinare: The Māori Anglican Church
Te Hui Amorangi o Te Manawa o Te Wheke: The Māori Anglican Church of the central North Island
Te Aka: The Vine, The Māori Anglican children and families' ministry resource network
hāhi: church
Kaihautu kaupapa: Project manager
mātanga: expert
Te Waipounamu: the South Island (of Aotearoa New Zealand)
rohe: area, boundary
kaiako: teacher
Te Reo Māori: the Māori language
Upoko o Te Ika: the southern region of the North Island, (Pihopatanga o Te ~ ) the Māori Bishopric of Upoko o Te Ika
mahi: work
awhi, manaaki: support, take care of