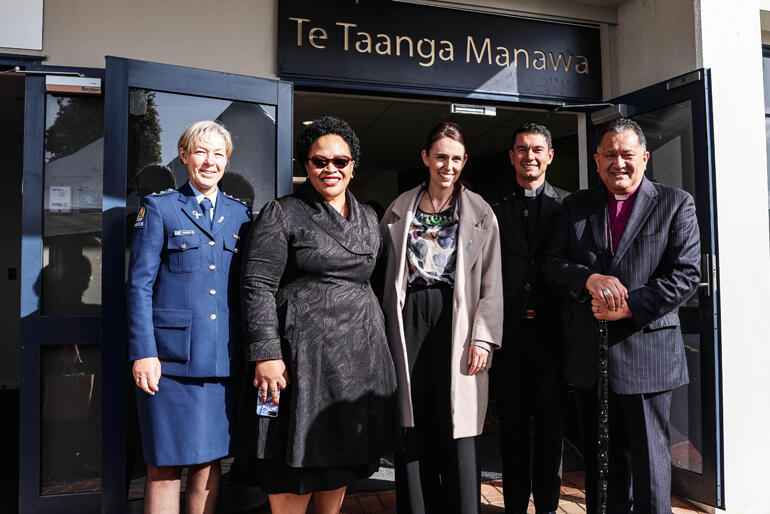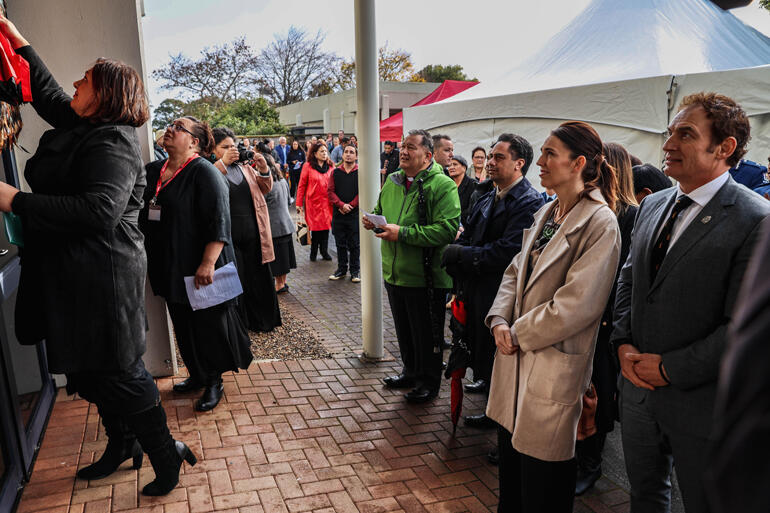 On a very dark and wet winter morning on Tuesday 7 July, as a crowd gathered to open a new Māori-led multidisciplinary social services hub at Lambie Drive in Manukau, they watched as the sun did its best to pierce through thick black clouds.
"Prophetically, we believe that was a tohu for the ministry about to be launched by some of our nation's highest officials, including Prime Minister Jacinda Ardern." said Jade Hohaia, reporting from the event.
July 7 saw the launch of the new multidisciplinary hub that will serve the community in South Auckland in a Māori-led response to tackling family violence – an issue that has proven to be a giant problem in this nation.
The new hub is an initiative led by Te Whare Ruruhau o Meri Trust (TWROM), a trust set up by Te Pīhopatanga o Te Tai Tokerau to provide Kaupapa Maori crisis social work support services related to family violence, as well as behavioural change support services with a focus on non-violence, safety, rebuilding relationships and whānau reconciliations.
The day started with a karanga from mana whenua, as whaea Dolly from Pūkaki Marae called Prime Minister Jacinda Ardern, NGOs and Government officials into the marquee next to the new hub building.
The Hon Peeni Henare, MP for Tāmaki makaurau, who is Minister for Civil Defence, Whānau Ora and Youth, spoke on behalf of the Government. Next, the 100-strong crowd turned their attention to the korowai hanging over the main doorway of 19 Lambie Drive.
Prime Minister Jacinda Ardern took down the korowai three times, while each time the Bishop of Tai Tokerau Te Kitohi Pikaahu asked, "What is the name of this building?" and three times the CEO of Te Whare Ruruhau o Meri Trust, Dee Ann Wolferstan replied, "Te Taanga Manawa."
As MC for the day, Bishop Kito explained that giving the new centre its Christian name showed a point of difference for the hub,
"Te Taanga Manawa speaks about the heart of God," he said,
"So we hope that when people come here they will strengthen their hearts and lives – but also that they will find the heart of God."
TWROM Trust Chair, Ven Dr Lyndon Drake lauded the way the new centre had brought together so many different agencies and groups to bolster its kaupapa Māori support services in South Auckland,
"It is so good to be part of something that has brought together Police, Te Whare Ruruhau o Meri, Te Iwi o Ngāti Kahu and Te Mana Ririki, with the hope of not just intervening, but of bringing transformation." said Archdeacon Lyndon.
"This kaupapa has come from the church for te iwi Māori, so it's an opportunity for people to find hope and restoration, not just through social transformation, but through the transformation that God brings."
Prime Minister Jacinda Ardern expressed her delight in seeing the project realised, and added that it had her Government's support going forward,
"We know that the experience we've had (during lockdown) has heightened the harm that already existed in our communities," said the Prime Minister.
"We haven't yet seen the full implications of that period, but we are here and ready to support the work that you are already doing."
Jacinda Ardern also stated that the opening of Te Taanga Manawa represents a strong collective call and aspiration for a violence-free future for Aotearoa New Zealand.
"We know that it won't be easy to achieve, that it will take time, but I find great hope when I come to moments in time such as this." she said.
The Prime Minister finished her korero with a challenge to the community gathered.
"Please tell us, tell someone in leadership, if there are any barriers to this work being successful, because bureaucracy should not get in the way of us working together."
The new Te Taanga Manawa Centre will host government agencies including the Police, Oranga Tamariki, Corrections, Counties Manukau District Health, Kainga Ora, and Ministry of Social Development, while community agencies at the Hub will include: Te Whare Ruruhau O Meri, Te Iwi o Ngāti Kahu, Te Kahui Mana Ririki, Barnardos, Te Whānau Rangimarie, Friendship House and the Eastern Refuge Society.