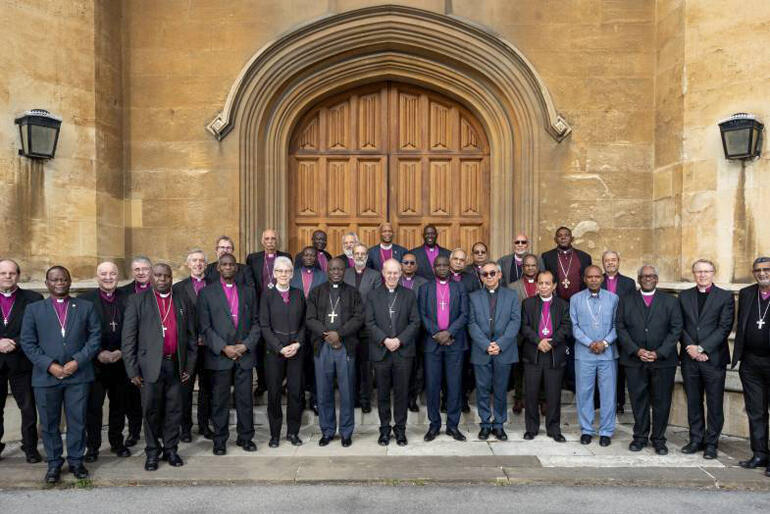 The Archbishop of Canterbury, the Most Revd Justin Welby, has confirmed the next Anglican Communion Primates' Meeting will take place from Monday 29 April - Thursday 2 May 2024 in Rome, Italy.
The Primates' Meeting brings together the senior Archbishops, Presiding Bishops, and Moderators of the 42 member churches of the Anglican Communion for "leisurely thought, prayer and deep consultation".
The Archbishop of Canterbury made the decision after consultations with the Secretary General and the Primates' Standing Committee – five primates chosen by their regional colleagues to represent them on the Anglican Communion Standing Committee. Archbishop Philip Richardson, one of the three Primates of this Church, serves on the Primates' Standing Committee as the Primates' Oceania region representative.
The agenda of the meeting will be shaped in consultation with Primates, through their regional representatives and the Primates Standing Committee. It will also include reports on some initiatives reviewing the Anglican Communion. This will include an exploration of "issues of structure and decision making in the Anglican Communion". This will have been prepared by the Inter-Anglican Standing Committee on Unity, Faith and Order (IASCUFO) following the Anglican Consultative Council's request for the research when it met in Accra, Ghana, in February this year.
The primates will also consider a review of the role of the Standing Committee that was requested by the 2016 Primates' Meeting.
With the launch of Phase 3 of the Lambeth Conference in late May, the updated Lambeth Calls will be published after Pentecost.
The Primates' meeting will hear updates on the progress of those Calls, which will be shared widely through the Phase 3 discussion series being undertaken by the Anglican Communion Office.
"Gathering as Primates from around the Anglican Communion provides an important opportunity for prayer, fellowship, and discernment on some of the important issues impacting our churches and our world today." said The Archbishop of Canterbury, Justin Welby.
"I pray this meeting enables our differences and disagreements to be held together in unity and fellowship, and that we keep our gaze fixed on Jesus Christ who calls us to loving service to a world in need."
"I look forward to this time for dialogue and learning from one another's contexts, as together we seek to be faithful witnesses to Christ around the Communion."