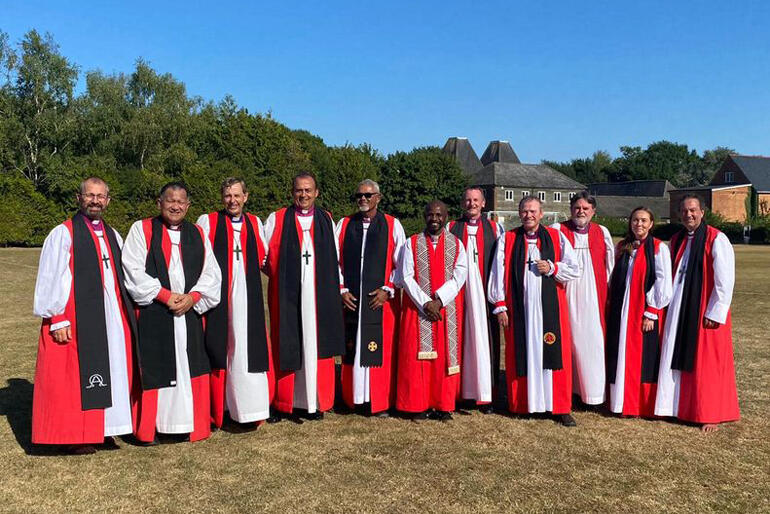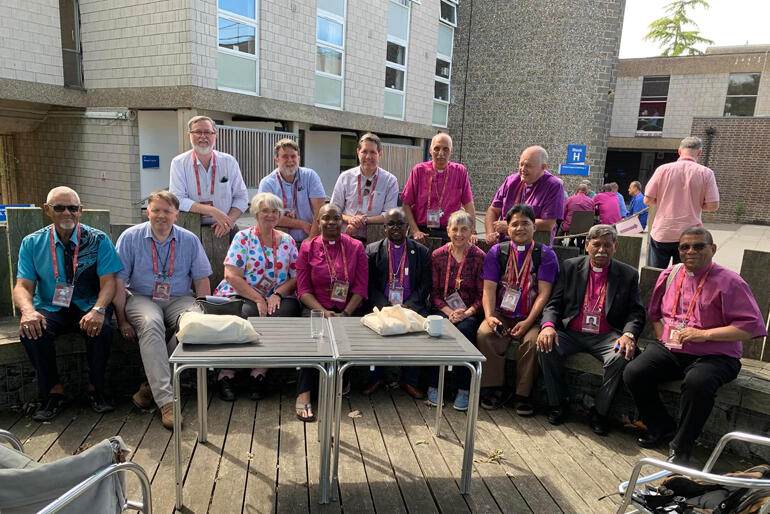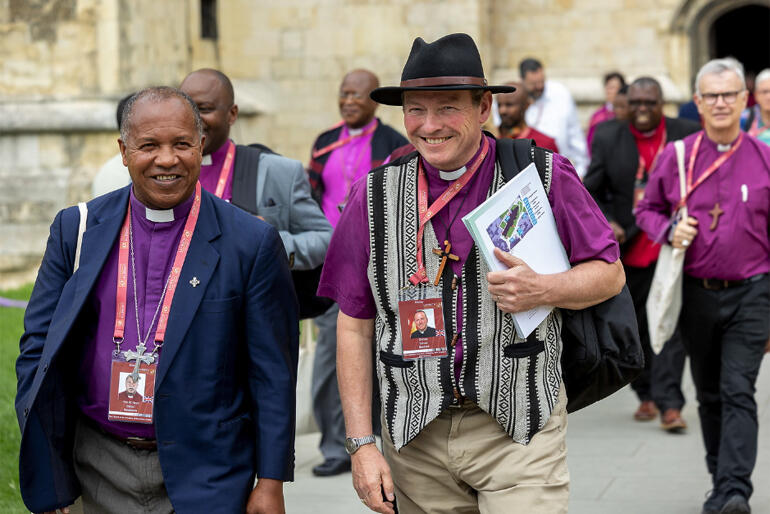 The ten-yearly global gathering of Anglican bishops known as the Lambeth Conference opens today, with 650 bishops and spouses gathered in Canterbury, UK to take part in a 12-day programme of prayer, Bible study, discussion of global challenges and discernment of God's direction for the decade ahead.
The 2022 Lambeth Conference runs between 29 July – 7 August and is the fifteenth global gathering of Anglican bishops over its 155 years. This year's Lambeth Conference replaces the one postponed in 2020 due to the Covid 19 pandemic and takes place amidst the global uncertainties of the pandemic, the climate emergency, war and poverty.
Under the theme "God's Church for God's World", the bishops in Lambeth will spend time praying and studying the Bible together (focusing on 1 Peter) as well as considering responses to major challenges faced by their communities.
This year, eleven bishops from the Anglican Church in Aotearoa New Zealand and Polynesia have travelled to Canterbury to take part, while the remaining four will join livestreamed sessions and participate in Lambeth events via Zoom.
Bishops from this Church now in the UK for Lambeth are: Archbishop Philip Richardson, Bishop Ross Bay, Bishop Steven Benford, Bishop Henry Bull, Bishop Peter Carrell, Bishop Justin Duckworth, Bishop Andrew Hedge, Bishop Steve Maina, Bishop Te Kitohi Pikaahu, Bishop Eleanor Sanderson and Bishop Gabriel Sharma.
Archbishop Don Tamihere has contributed a pre-recorded message, which will form part of the first worship service at Lambeth, led by the Anglican Church in Aotearoa, New Zealand and Polynesia. Bishop Ngarahu Katene, Bishop Waitohiariki Quayle and Bishop Richard Wallace will join the Lambeth sessions online.
Our Pacific Anglican bishops have also taken part in pre-Lambeth groups meeting online over the last two years and working together on aspects of the Lambeth programme.
Anglican groups drawn from around the globe have also pre-drafted 11 proposed "Lambeth calls," which invite the bishops and their churches to refocus mission and ministry on today's challenges in Mission and Evangelism, Safe Church, Anglican Identity, Reconciliation, Human Dignity, Environmental action, Sustainable Development, Christian Unity, Interfaith Relations, Discipleship, and Science and Faith.
"Two years ago, we could hardly have believed the course of world events that was about to unfold with the outbreak of the COVID-19 pandemic." said Archbishop of Canterbury Justin Welby in Lambeth this week.
"This, along with the ongoing challenges like the climate emergency, war and conflict in many countries and the huge inequalities of our world, continue to have a deep impact on us all."
"We are living at a time where there is much to fragment and divide the world – but Christ calls his Church to be one in witness and in worship so that Jesus is presented to the world."
Each of the Lambeth calls is grounded in theology and scripture and reflects on today's spiritual, economic and political realities experienced by Anglican churches and their communities around the world.
The calls are published in draft form to download in PDF here and contain scalable practical actions that can be implemented in dioceses, hui amorangi and churches, as well as radical challenges to aspects of the Communion's status quo, especially where colonialist expectations come under scrutiny.
Archbishop Philip Richardson chaired the drafting group for the proposed Lambeth call on 'Anglican Identity', which makes the case for an Anglican Congress to be held in the global south.
"In an era marked by authoritarianisms, the vulnerability and activism of indigenous peoples; inter-religious co-operation and conflict; mass migration; pluralism; the climate crisis and enormous changes in science and technology – it is time for the broad Anglican family to renew its vision and practice of Christian mission." it states.
"In doing so, priority must be given to the voices of indigenous leaders, women, young people, and the laity."
"This Congress would meet to discern afresh the mission of God amidst a celebration of the diversity and artistry of our many cultures."
Each day of Lambeth, bishops will consider a new one of the 11 calls and select one of three responses for themselves, their own dioceses or areas of oversight:
1. 'This Call speaks for me. I add my voice to it and commit myself to take the action I can to implement it.'
2. 'This Call requires further discernment. I commit my voice to the ongoing process.'
3. 'This Call does not speak for me. I do not add my voice to this Call.'
Each call will come out in final form after it has been considered and signed onto by bishops gathered at Lambeth each day.
For updates on each day of the Lambeth Conference, go to:
https://www.lambethconference.org/
To download the full draft document of the eleven draft calls, go to: