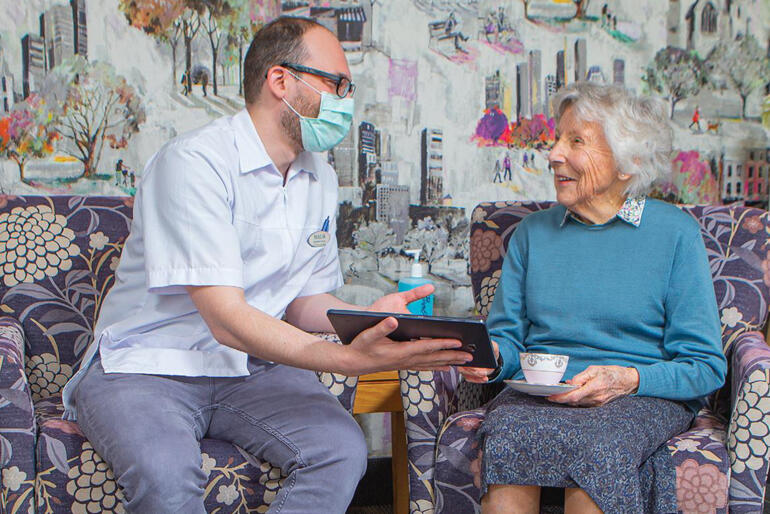 The New Zealand Council of Christian Social Services (NZCCSS) has lauded the Government's move to raise nurses and health workers' wages for aged residential care, hospices and Māori and Pacific healthcare organisations contracted to Te Whatu Ora - Health New Zealand.
This morning the Government announced a $200 million payment to help close the pay gap between nurses and healthcare staff employed directly by District Health Boards(DHBs) and those with the same roles with community and faith-based healthcare providers.
NZCCSS Kaiwhakahaere Nikki Hurst says that this is great news for the large number of NZCCSS member organisations providing aged residential care.
"The sector has been on life support for some time with bed numbers drastically cut and facilities closing. This boost will breathe some life into not-for-profit aged residential care," she said today.
When Anglican Taonga reported on the nurse staffing crisis in Christian aged care residential homes and hospitals back in August 2021, the increasing pay gap between DHBs had already caused a skills drain from aged care, with around 900 nursing roles left unfilled.
While one reason for that shortage was Covid-19 and closed borders, a main driver – for more than 70% of nurses leaving the sector – was higher wages in Government roles.
Nikki Hurst from NZCCSS says today's announcement will change the conditions that have led to the rapid loss of trained healthcare staff across Christian aged care.
"It will enable our members to better bridge the gap and stem the flow of nursing and healthcare staff from aged residential care into DHBs."
NZCCSS has long been one of the voices urging the Government to take action on this pay disparity and that makes today's announcement very welcome news.
"It's encouraging to see the Government listening and acting."