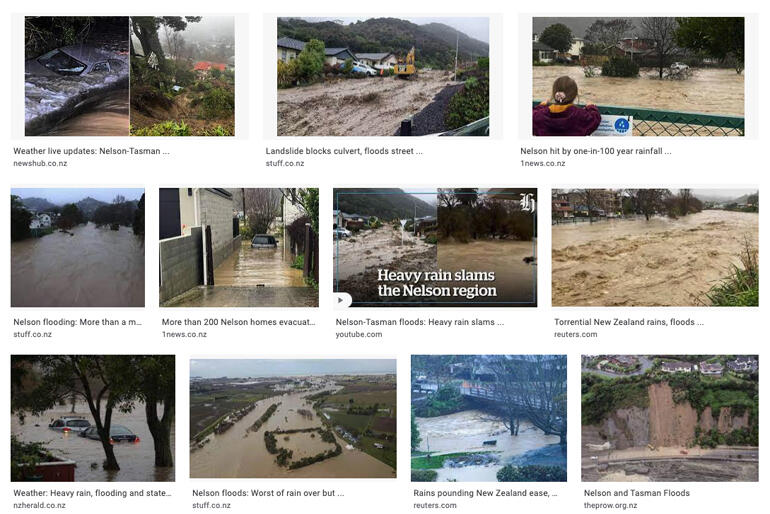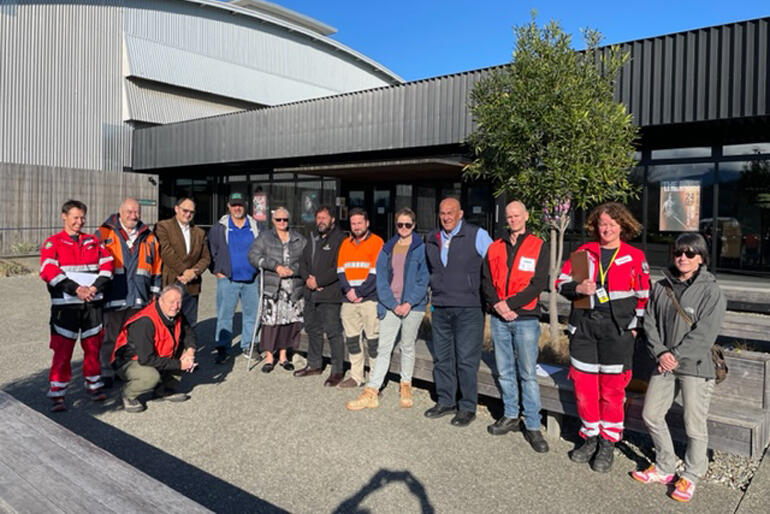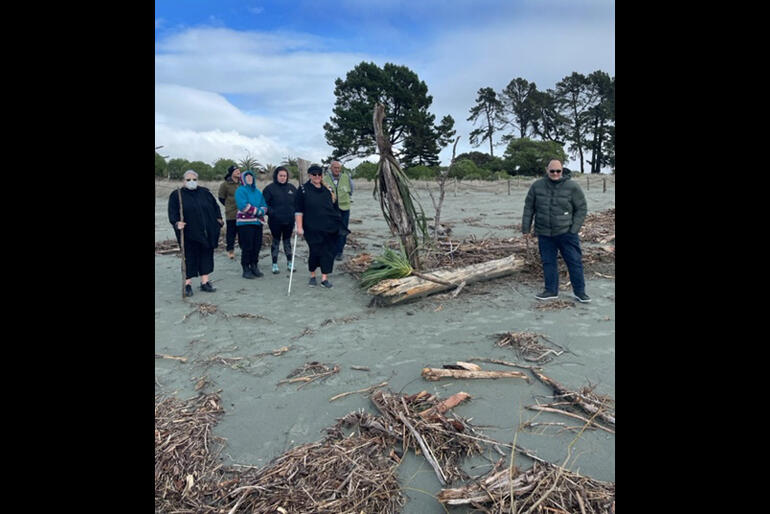 Anglicans in Nelson's CBD and Atawhai parishes were back at church again this Sunday 28 August after a week of downpours that dropped more than three times the monthly average rainfall on the region in a short few days.
Archdeacon Emeritus Harvey Ruru reported that when Mana whenua Iwi saw the severity of the storm, they took quick action and placed a rāhui on waterways across the whole area of Te Tau Ihu (top of the South Island) at Tahunanui Beach last Saturday 20 August.
The historic Te Ahurewa Anglican Māori Church in Motueka which is situated on a poorly draining water table has suffered the most serious inundation damage of any Anglican churches in the recent downpour.
More than 500 residential, commercial and community buildings around Nelson city have been seriously damaged.
Ven Harvey Ruru reports that while there were no official calls from churches to the Nelson-Tasman Civil Defence Emergency Operations Centre, several churches and at least one marae were struggling with water damage, including Nelson Cathedral, where staff were managing leaking in multiple points around the building.
One Cathedral parishioner Barbara Lane, who turns 92 this year, reported that from her perspective in a home near the Maitai River – the river that burst its banks last week – she counts this as the worst flood in memory.
In the north end of Nelson, Vicar of Atawhai Anglican Parish Rev Emmanuel Vallaidam reported several parishioners of St John's Church on the hill and St Peter's on the flat have suffered extensive damage to farms or homes.
Atawhai Anglican parishioners were among the hundreds of Nelson families that had to be evacuated when landslides and flooding threatened the safety of their homes last week. Some found accommodation with friends within their parish, and this week most are home again surveying the damage.
"One parishioner had recently upgraded a lot of the infrastructure on his farm and told me the flooding has now wiped it out." said Rev Emmanuel. "When I contacted him to check in, his driveway was blocked by debris and his farm was under water."
Rev Emmanuel said that while most people are focused on resilience, the storm has caused anxiety for some.
"Some people in the parish were already trying to be careful because of the virus, and now they are feeling a bit lost, not knowing how to deal with this as well."
Vicar General of Nelson Diocese, Ven Simon Martin reports that the scale of damage caused by the downpour has taken people in Nelson by surprise.
"The size of the slips has been quite shocking – quite large movements of land and very close to homes."
"There has been a lot of damage to the roads and some areas spent days cut off due to washouts or damaged roads that were not safe to drive on in case of collapse."
For city central All Saints' parish, Sunday 21 August was a no-go church day as drainage system repairs underway in the CBD had left the city centre roading vulnerable to undermining by flood waters.
"We needed to listen to the authorities that were saying any driving on the roads in that condition could worsen the damage – and hamper emergency responses – so the churches in the CBD adapted, going online and postponing big events.
Simon reports that despite the weather, many Anglicans, young and old, were out in the immediate aftermath of the flooding, joining neighbourhood clean-up teams to clear debris and rubble from lawns, culverts, gardens and driveways and making sure that people could get out of their sections.
"Young people from a number of our parish youth groups have been out with spades to help their neighbours, some of them joining with the Student Volunteer Army."
Anglicans Archdeacon Harvey Ruru and Jane du Feu have been supporting people at the heart of the response in their roles as kaumatua to the Tasman District Council.
"I have been in and out of the Emergency Operations Centre in Richmond and liaising with Māori Wardens throughout Te Tau Ihu with Emergency Management through our Iwi Liaisons – so am kept up to date and am involved in response, recovery and post recovery phases." said Archdeacon Harvey.
Simon Martin observed that while people have responded with understandable shock and disbelief at the damage, the city has also seen empathy and compassion quickly turn to action.
Simon said it has been eye-opening to see the power of social media to mobilise neighbourly help.
"In the first 24 hours the immediate response happened through social media networks in local areas – as people shared their situations and others turned up to help."
"After the first 48 hours the response switched to the experienced organisations like the Student Volunteer Army who took on coordinating the community clean-up."
Simon believes the church has a lot to learn about coordinating a quick response, and using social media to do it. He also thinks it's time for Aotearoa New Zealand to look to the Diocese of Polynesia and their model of mapping community needs in advance (through GIS and CIVA training). Simon believes that kind of planning would have been ideal to have in place before the floods hit.
"I think that our brothers and sisters in Polynesia have a lot to teach us. As churches we should be planning ahead to care for our communities in these situations." he said.
For now, Nelson Anglicans have gathered once more in their worshipping communities, to share stories and support one another going forward.
They are also on the ready to offer a listening ear where people are hurting.
"We are praying for our city and for the people most disrupted." said Simon.
"The affects of this event have been quite indiscriminate, so we need to remain mindful. Over the next few weeks we can't take for granted that the person we're talking to is okay. It is going to take years for this city to recover."