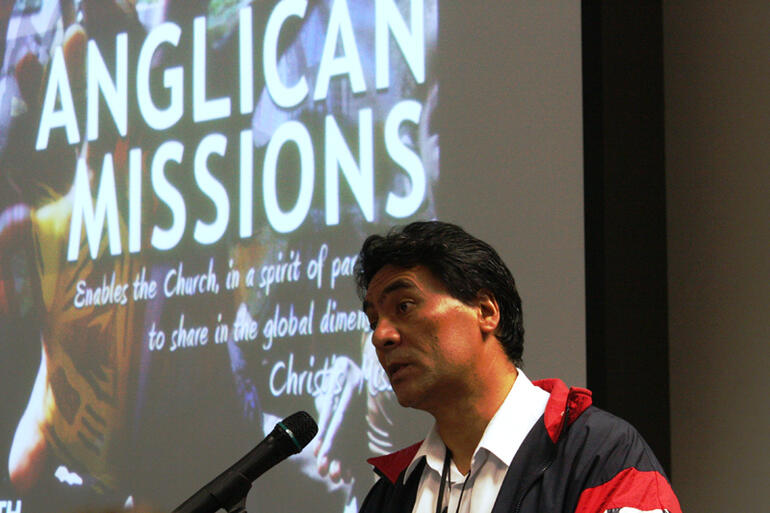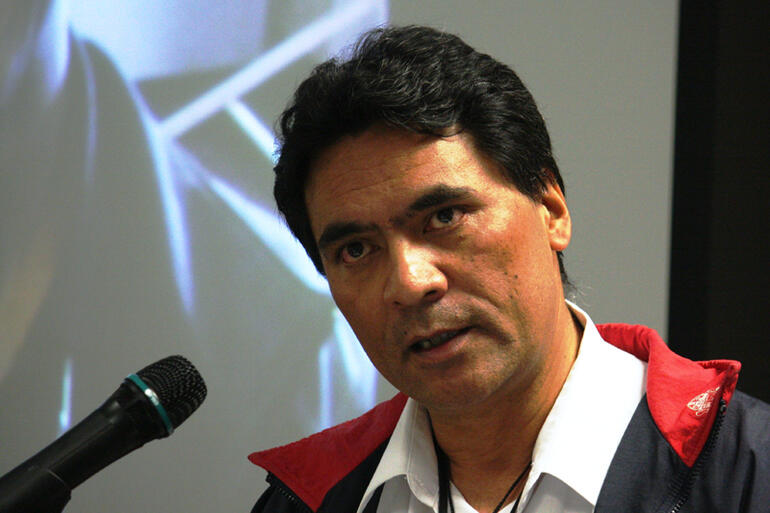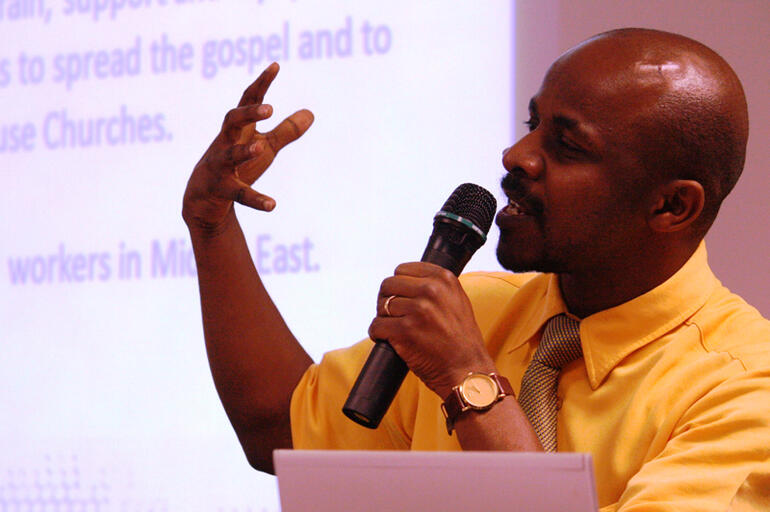 Kiwis love their travel. They love their OE. That's a well-known cultural phenomenon.
What's not so well-known is that many Anglican mission partners are working around the globe, in partnership with far-distant dioceses and provinces.
Speaking to the Anglican Missions Board (AMB) report, Robert Kereopa, Executive Officer of the Board, shared some of the stories of this work, and he was joined by Steve Maina, the CMS National Director, who exhorted the Synod – Bishops to youth – to become personally involved in sending, or going on mission.
"Give us your best," he implored.
Last year was a good one for giving to missions through the AMB.
Five of the nine Episcopal units gave 100% or more of their pledged giving, said Robert Kereopa, and 2009 was also a year in which Anglicans gave generously to an unusually high number of special appeals.
Robert commended the work of Diocesan Mission Councils. Their work is vital, he told Synod, for the making this church's contribution to global mission.
One of the main mission highlights for next year is a Common Life Missions Conference which will be held in the North Island in July.
This event, Robert promised, will be top class, with world class speakers. Robert Kereopa encouraged us to begin thinking about who we will send from our Episcopal units.
He told Synod the AMB will subsidise conference costs to make it possible for as many mission folk as possible to be there.
One speaker already confirmed is Bishop Mark MacDonald, National Indigenous Bishop of the Anglican Church of Canada, who will convene the conference Bible studies.
The major distribution of AMB funds is to CMS which has mission partners working in many parts of the world.
Steve's challenge to the church – to send our best people – was matched by his determination that CMS work on its partnerships to ensure our offerings to mission are used to best effect.
Robert and Steve's message was clear: this church's work in global mission is in good heart. And there'll be no shortage of future opportunities for our church to take up.