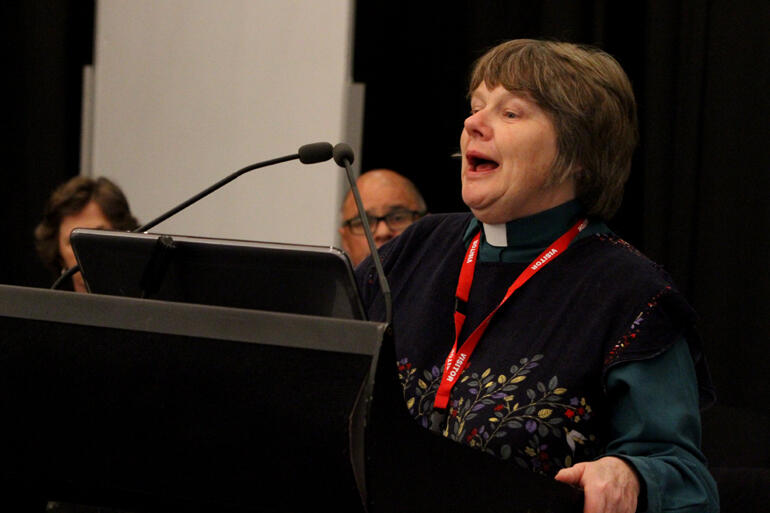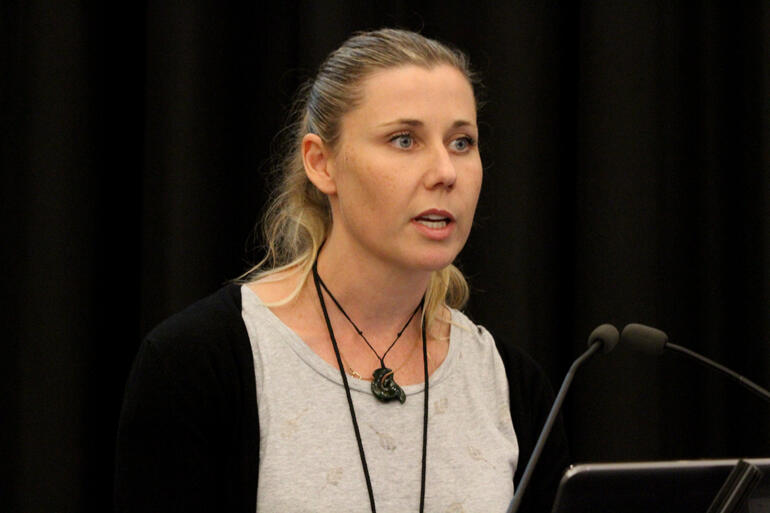 General Synod 2018 has issued a challenge to this Church to encourage, empower and enable Anglicans with disabilities to fully engage in ministry as well as every part of church life.
Anthea Napier (Upoko o Te Ika) moved a motion on behalf of the provincial Social Justice Unit's Disability portfolio group that lays out the challenge of shifting Anglican theology and attitudes towards not only full inclusion, but positive recognition of the gifts of disabled people.
"It is not a matter of whether disabled people should be allowed to be part of church, rather how can the church enable disabled people (like everyone else) to find their ministry within the body of Christ among us." said Rev Vicki Terrell, who is Disability Community Chaplain for the Diocese of Auckland.
Vicki, who has a background in theology and social sciences, ministers and drives disability awareness in the church and lives with impairment. She spelt out how accessibility to ministry is much more than refitting buildings with level access, wheelchair toilets or better sound systems.
"If we are going to build a culture of accessibility, we need firm foundations of theology and inclusive attitudes that lead to action."
"Only that change in thinking will enable all of us to be full participants in the body of Christ."
Celia Haggitt (Auckland) rose to support the motion, informed by her role as a teacher and special educational needs coordinator in an Auckland school, where she supports teachers with practical methods to get the best achievement levels for students with disabilities.
"We need to aim for all within our churches to experience inclusion and transformation of their faith and remove barriers to ministry." she told synod.
"We can do this through looking for creative, and previously inconceivable, ways of including people with disabilities in worship and church life."
The motion on disability responsiveness in the church, which was seconded by Social Justice kaihautu for Upoko o Te Ika, the Ven Dr Paul Reynolds, commits the Anglican Church to be more hospitable to people with disabilities through ministry, study and awareness-raising:
It encourages the Anglican Church to
Fund development of resources to help ministry communities become more inclusive and accessible
Mark Social Justice Week's Disability theme, from 9-15 September, 2018.
Support work to develop theology of disability and draw attention to existing resources in theology of disability
Support training events, conferences and seminars focused on disability, spirituality and the church.
To read the full Motion 15 on Disability Responsiveness in the Church follow this link.