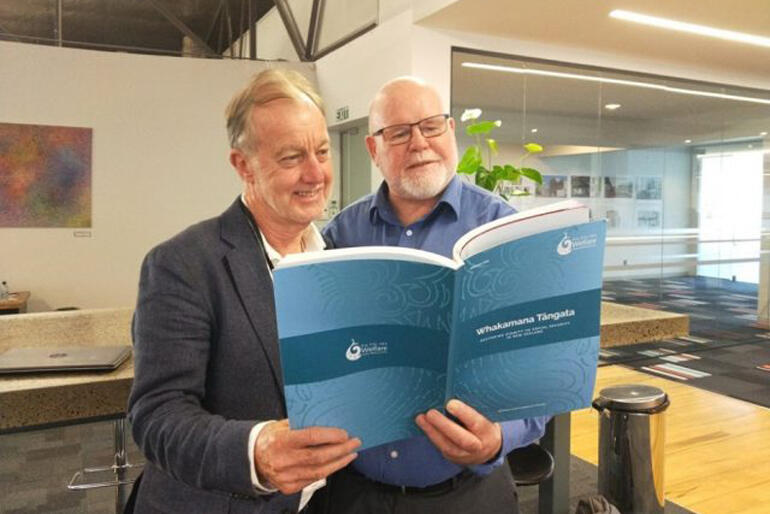 NZCCSS has welcomed the Welfare Expert Advisory Group report 'Whakamana Tāngata: Restoring Dignity to Social Security in New Zealand' which was released on 3 May 2019.
The 11-member group that prepared the Whakamana Tāngata report have recommended 42 key changes that constitute a systematic overhaul of New Zealand's welfare system. These changes aim to help people on benefits to enter sustainable work, lift families out of poverty and foster a more respectful culture towards all those in the welfare system.
"It is wonderful to see that this report places the dignity and mana of people at the centre of its recommendations," said Ian Hutson, NZCCSS president. "This means providing hope and the chance for people to improve their lives and be truly part of our society."
NZCCSS backs the report's comprehensive assessment of the social security system which is based on feedback from around 3,500 people in 2018 through workshops and community meetings, online feedback and written submissions, as well as research and analysis commissioned as part of the review.
"We welcome the commitment from all the parties in Government that this report will inform their strategy to transform welfare over the next 3-5 years," said Trevor McGlinchey, NZCCSS Executive Officer and WEAG member.
Lifting core benefit rates and removing punitive sanctions are two of the key recommendations in the report that NZCCSS believes would immediately increase wellbeing for many needing welfare support.
Lifting benefit rates
According to NZCCSS, child poverty rates will remain high unless the New Zealand Government follows the WEAG report's advice to raise incomes for whānau reliant on welfare support.
"We want to see action on core benefits, and not force people who rely on benefits to wait for help that is needed now." said NZCCSS Impacts of Poverty & Exclusion Policy Group convenor, Sr Margaret Martin RSM from Wiri in South Auckland.
"We are disappointed that the Minister for Social Development Hon Carmel Sepuloni has said the upcoming Budget will not include increases to the main benefit rates." she said.
"The small increases to abatement thresholds for some benefits is not a substitute for lifting actual benefit rates."
Removing harmful sanctions
NZCCSS has encouraged the Government to heed the Welfare Expert Advisory Group's advice and remove harmful sanctions built into the welfare system.
"NZCCSS strongly supports recommendations to remove the many deeply unfair sanctions and penalties that only add to the anguish of people who are already struggling." said NZCCSS president Ian Hutson as the report was released.
Thus far, the Government has only indicated it will remove sanctions on mothers who do not disclose the father of their child.
Further recommendations
The Whakamana Tāngata report's 42 legal, cultural and operational changes to the welfare system set out to restore quality of life and dignity to people on benefits through: improving understanding of Māori culture, Māori priorities and improving work with Māori whānau, improving understanding and work with Pasifika families, providing clearer guidelines for people navigating the welfare system, removing benefit stand-downs, allowing beneficiaries to earn more without penalty (lifting abatement thresholds), providing more healthy, affordable housing and housing support, improving employment training and jobseeker support, making sickness and disability benefits more equitable and strengthening communities.
The NZCCSS urges the Government and all parties to adopt the report's strategy and include clear milestones to hold themselves accountable for implementing the necessary changes.