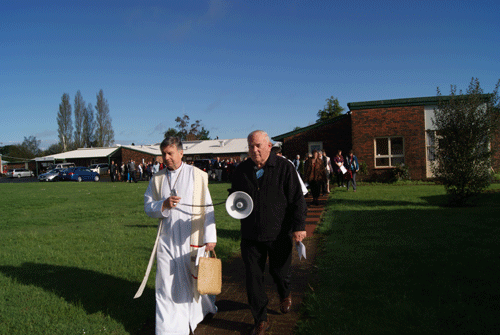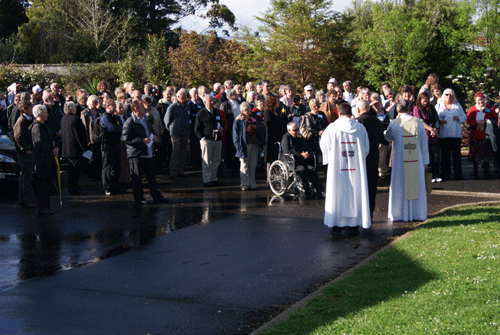 The Diocese of Waikato and Taranaki has affirmed the proposed Anglican Covenant in principle after a healthy and robust extended debate on Saturday.
The affirmation came in the first part of a three-part motion, which also affirmed sections 1 to 3 of the Covenant without contention. The mover was the Rev Bob Barnes, and the seconder the Ven Lois Symes,
The third part of the motion, supporting in principle the contentious fourth section of the Covenant -- which relates to dispute resolution within the Communion --- produced a close vote from all houses of Synod but was finally approved by a narrow margin.
The closeness of the vote and the extent of the debate, which was strong but nevertheless respectful, reflected the concern by many regarding the specifics of section 4 of the Covenant.
Mary St George, writing about the debate on Facebook, said: " It has been a very moving occasion and a wonderful example of respectful listening. I feel very grateful that people with a range points of view were willing to express their ideas with such depth and sincerity, and for the humble and insightful leadership of our Bishops."
Speaking after the debate Archbishop David Moxon commented: "It was the process as much as the outcome that moved me. Radically different points of view were shared but there was a place for respect, deep thought and even a little laughter at times."
Three each way
Waikato-Taranaki joins two other dioceses backing the Covenant – Wellington and Nelson.
Against the Covenant are Auckland, Waiapu and Dunedin, while Christchurch has yet to debate the measure.
Two of the five hui amorangi – Te Manawa o Te Wheke and Te Tairawhiti – have also rejected it.
However, Te Runanganui – effectively the 'general synod' of all five hui amorangi – meets this November and may decide on a collective recommendation.
Similarly, the InterDiocesan Conference, which meets in Fiji immediately before General Synod in July, could have something to say on the proposal.
The Diocese of Polynesia is expected to reach its decision next year.
General Secretary Michael Hughes points out that even though individual dioceses and hui amorangi are pivotal to the process, only "whole provinces" can accept or reject the Covenant.
General Synod's decision will require a majority vote in all three houses – lay, clergy and bishops – and potentially by all three tikanga.
The Anglican Consultative Council expects all provincial recommendations to lie on the table by the time it meets in Auckland in October-November next year.