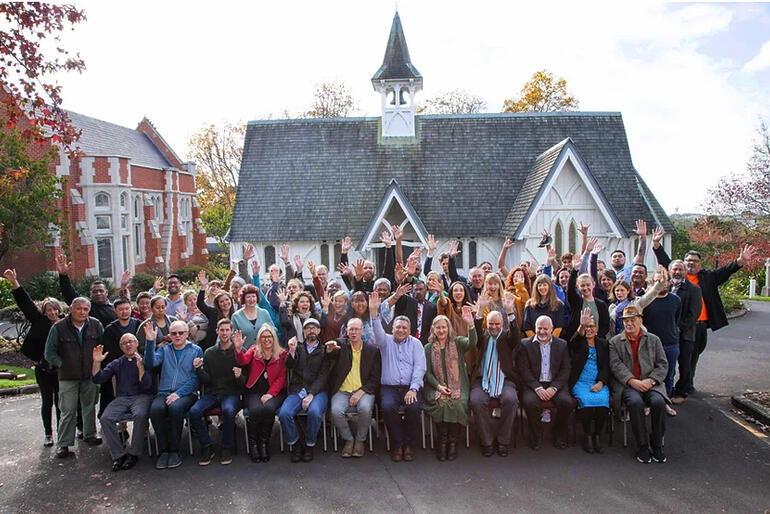 St John's Theological College Manukura Dr Emily Colgan launched a search for new staff this week, calling for people to serve the College community through four academic, pastoral and administrative positions.
The four roles now opening up at Hoani Tapu are for: an Academic Director, a Chaplain, an Academic Registrar and an Executive Assistant to the Manukura-Principal. The roles are all full-time and based in Auckland.
Job advertisement and contact details for applications are included in the downloadable PDFs following the brief introduction to each role below.
Academic Director
The Academic Director, in consultation with the Manukura-Principal, will review, develop, and have day-to-day oversight of the College's academic programmes. The Academic Director will contribute to the teaching of the College's courses and to the community life of the College.
Chaplain
The Chaplain will be responsible for overseeing the worshipping life of the St John's College community and for overseeing the delivery of pastoral care to all community members and their whānau. The person in this position will have a teaching role and a responsibility to ensure that the spiritual needs of the College community are met.
Academic Registrar
The Academic Registrar will be responsible for providing administrative and academic services to prospective, current and alumni students. This role will ensure appropriate assessment processes are in place for all courses and that students are provided with assessment and feedback on their progress towards learning outcomes. In addition, the role will manage course materials, outlines, plans and web-based resources.
Executive Assistant
The Executive Assistant will be responsible for providing high-level project and administrative support to the Manukura-Principal to enable the effective running of the College.