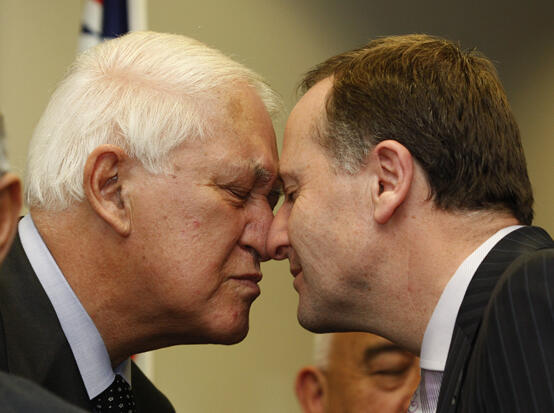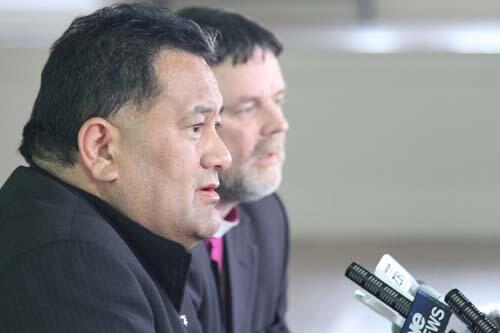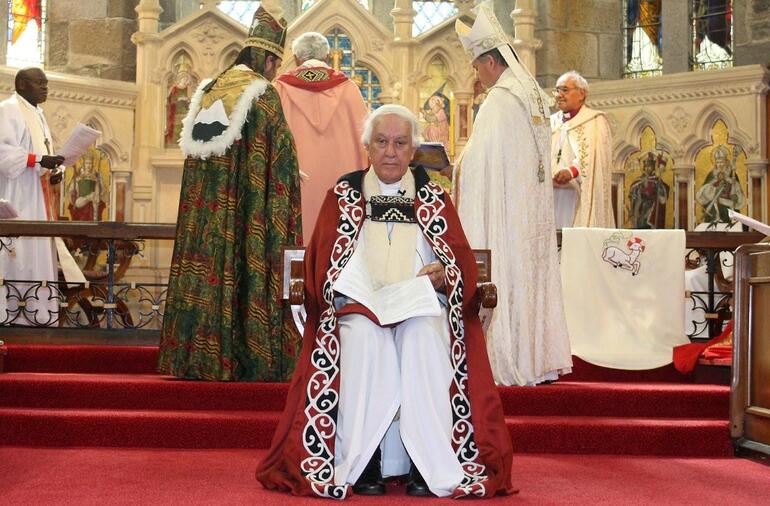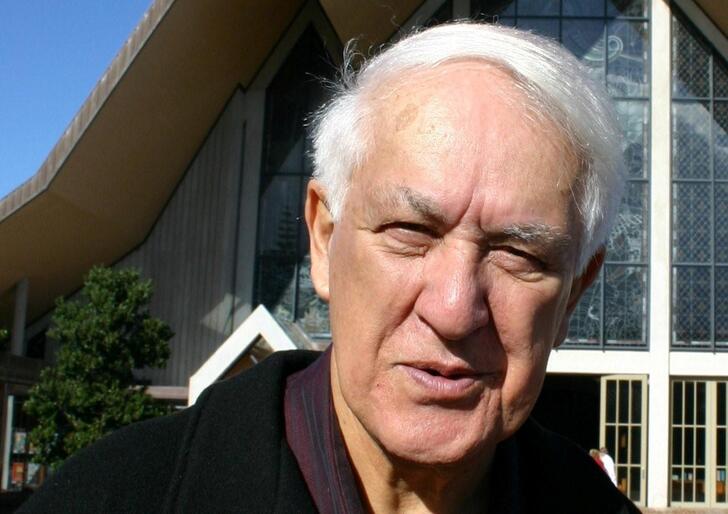 Bishop Sir Paul Reeves died in Auckland this morning. He was 78.
The Reeves whanau wish to acknowledge the support they have received since Sir Paul announced he was stepping back from public life following his recent diagnosis of cancer.
The immediate whanau will now spend some private time with Sir Paul before the public tangi begins tomorrow at the Church of the Holy Sepulchre in Auckland. A state funeral for Sir Paul will be held in Holy Trinity Cathedral this Thursday.
The whanau acknowledge and are aware of the immense grief and loss felt by Maori, the Church and the wider community, and there will be time and opportunity for people to pay their respects in the days to come.
Born in Wellington, Sir Paul has Te Atiawa whakapapa.
He began his ministry as a deacon in Tokoroa and later spent five years England.
In 1964 as Vicar of Okato, a coastal Taranaki town, Sir Paul lived for the first time amongst his whanaunga.
He was appointed Bishop of Waiapu in 1971. In 1979 he became Bishop of Auckland, and then Primate and Archbishop of New Zealand the following year. In 1985, Sir Paul was appointed Governor-General. He was the first Maori to hold that position.
Archbishop David Moxon has acknowledged Sir Paul on behalf of the Anglican Church of Aotearoa, New Zealand and Polynesia:
"Bishop Paul took the office of being a bishop and an archbishop into the role of Governor General. He aimed to bring people together, to listen to people at the edges and to speak to issues.
"He was always present amongst the people. He continued to follow the gospel and remained a bishop contributing a great deal to our church and community. Bishop Paul… remains a taonga to us and to future generations."
After completing his term as Governor General, Sir Paul became the Anglican Observer at the United Nations, where he served from 1991 to 1993.
He observed elections in Ghana and South Africa on behalf of the Commonwealth and assisted with the constitutional reform process in Guyana, in Central America.
He also chaired a review of the Fijian Constitution. Sir Paul acted as the Commonwealth Special Observer to Guyana and Fiji, and appointed in 2005, was the incumbent Chancellor of Auckland University of Technology.