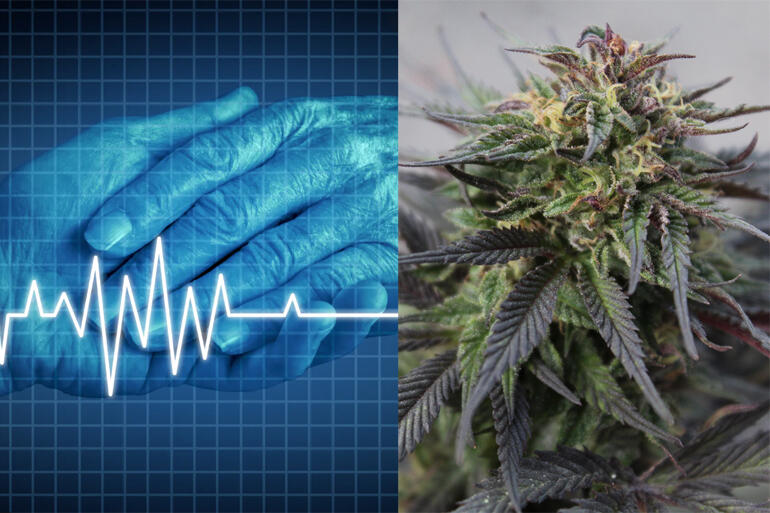 Two highly significant issues will come before the Aotearoa New Zealand public in referenda scheduled to occur at Election 2020: on legalising "assisted dying" (meaning assisted suicide or euthanasia) and recreational cannabis.
Both these issues have failed to gain the nation's attention over the last few months, and have instead remained in the background as we turned our efforts toward eliminating Covid-19 and dealing with the impact of the pandemic lockdown.
Groups setting out to inform the public on the two referenda and campaign for what they believe are the appropriate legal frameworks to face these issues – from both sides – are concerned that the interruption to their information campaigns wrought by Covid-19 will lead to the public casting their votes while ignorant of the facts.
Both referendum issues are complex, and deserve serious consideration of their widest possible implications before any well-informed decisions on law change should be made.
The question needs to be asked: as New Zealand deals with the economic and social challenges wrought by Covid-19, can we make informed choices on these two ethically charged and medically complex questions without any public information campaigns?
The questions being asked in both referenda are quite simple – a YES or NO vote.
Research that the InterChurch Bioethics Council helped commission prior to lockdown suggests that as a country we were already poorly placed to make decisions on these issues.
Many New Zealanders have little understanding of the pitfalls and challenges of changing the legal status quo on either issue, and one in five participants were not aware a referendum would form part of the September General Election.
Although Parliamentarians spoke about holding the referenda to coincide with the General Election over the past year, the parliamentary Executive Council, chaired by the Prime Minister, only gave formal approval for this to occur on March 23, 2020 – two days before lockdown began at 11.59pm on March 25.
The respective orders also came into effect during lockdown on April 23 (End of Life Choice Referendum Order 2020/48 and Cannabis Referendum Order 2020/47), despite the country's halted operations due the unprecedented pandemic response – including a national lockdown that removed many of the best opportunities for public education on the details of what these law changes will mean.
Given the significance of these two referenda, we need to reconsider if now is the right time to decide – when it is likely that the New Zealand public will vote while ignorant as to the complexity of the issues that are raised by these two referenda questions.
A robust democratic process would suggest that we either delay the referenda or in the meantime vote NO.
Rev Dr Graham O'Brien
Co-Chair of the InterChurch Bioethics Council
graham@bishopdale.ac.nz
The InterChurch Bioethics Council (ICBC) is an ecumenical cross-cultural body supported by the Anglican, Methodist and Presbyterian Churches of Aotearoa New Zealand. ICBC members have between them considerable expertise and knowledge in science, ethics, theology, medicine, education and mātauranga Māori.
www.interchurchbioethics.org.nz