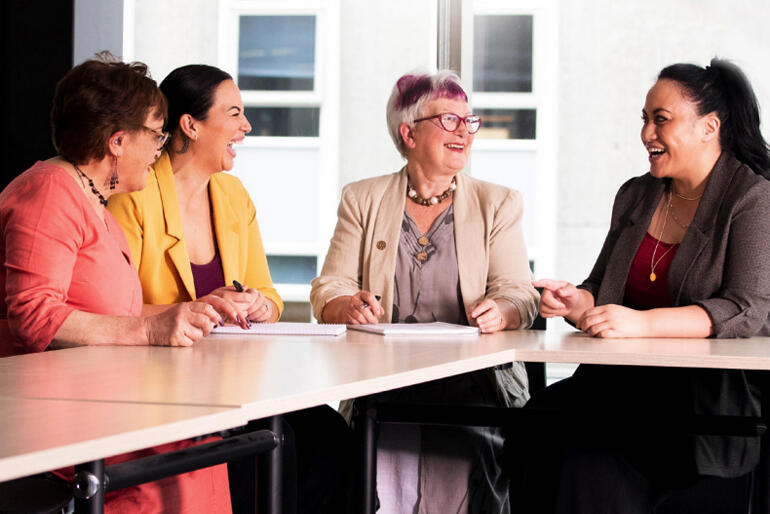 New Zealand Council of Christian Social Services Executive Officer Nikki Hurst has welcomed the New Zealand Government's recently released 'Older Workers Employment Action Plan' on behalf of NZCCSS' more than 250-member organisations working with older people in their communities.
"We're encouraged that the Government is acknowledging older workers' contribution to a well-functioning labour market." she said today.
The Older Workers' Employment Action plan sets out to ensure that all older workers, both those aged 50-64 and those aged 65+ are able to access work that meets their needs as well as contribute to the economy.
The new OWE Plan envisages a shift in employment practice to provide roles that value older people and support them to thrive, as well as enabling older workers to transition out of paid employment when they are ready to do so.
Strategies outlined in the OEW Plan include mid-career intensive interventions to help older people to support career changes or establish businesses, role modelling employment of older workers in the public service and initiating a public campaign against ageism in the workforce.
Nikki Hurst says that while research on employment opportunities and outcomes for older New Zealanders are featured in the current plan, it would be more robust to make sure it evaluates existing products and innovations in the sector.
NZCCSS is also keen to ensure the Government's research will be accessible to social service organisations and the wider community.
More broadly, NZCCSS has offered a challenge to the Government to commit to employing a range of older people for its own Older Workers' Employment Plan work.
"We advocate strongly that some of the research needs to be led by the people whom it impacts most. We want to see older people being engaged as key researchers or being supported to develop and deliver research, including community-based action research." said NZCCSS EO Nikki Hurst.
"What better lead could there be, but to walk the talk in designing the research itself?".