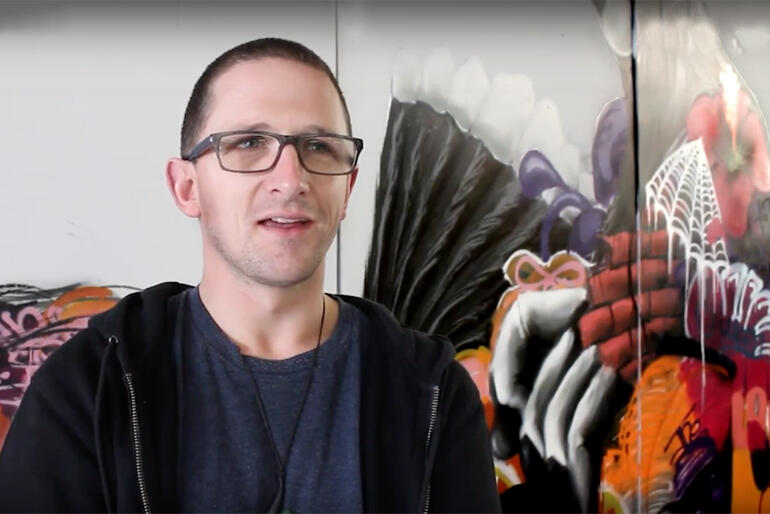 The New Zealand Bible Society has launched a new online 'Lyfe' Bible study resource designed to help small groups dig deeper into the Bible for spiritual resources in the 21st century.
The new 36-session Lyfe resource guides small groups through biblical texts based on the spiritual formation themes of prayer, justice and the Holy Spirit. Each of the six related themes has a video introduction to its core biblical text plus a step-by-step guide to reflecting on the text and responding. The studies are designed to be suitable for small groups meeting in cafés, clubs, churches or homes.
The short video introductions come from NZ Christian leaders in the fields the studies cover, including 'Just Lyfe' introduced by Julianne Hickey, Director of the Catholic justice, development and aid agency Caritas Aotearoa New Zealand, 'Still Lyfe' introduced by Christchurch-based worship leader and musician Cindy Ruakere, and 'Real Lyfe' introduced by the Diocese of Wellington's Blueprint Church leader, Rev Scottie Reeve.
Scottie Reeve introduces the 'Real Lyfe' section on 1 Peter 1:13-25 'Be holy because I am holy' with a challenge for groups to consider how being a Christian is not a matter of private internal belief, but involves transformation in every part of the believer's life.
"[That includes]…our identity, our relationships, the way we spend our money and time, the language we use and the choices we make, all are changed as we live life with Christ."
Scottie Reeve talks about the difference between believing (orthodoxy) and living out that belief in practice (orthopraxy) and he asks his listeners to reflect on how their beliefs are known by the fruits of their lives. He goes on to emphasise the need for both action and contemplation within individual Christian lives and amongst the wider community of faith.
"If we claim to have this internal holiness or this right belief, but that doesn't translate into a radically different way of living, then we have to ask ourselves if we really believe our internal beliefs." says Scottie.
The six sessions of the Lyfe resource include: Still Lyfe (on prayer), Spirit Lyfe (on the role of the Spirit in Christian living), Real Lyfe (on exercising integrity and authenticity in Christian living), Just Lyfe (on the call to justice personally, locally and globally), Word Lyfe (on relating to the Bible as the story of human relationships with God) and Whole Lyfe (on integrating spirituality into every part of everyday life).
The Lyfe resource is designed for use as a weekly study so that groups can reflect on the Bible passages together and then reflect on their spiritual life and practice during the coming week.
Lyfe resource coordinator Stephen Opie reports that the Bible Society has been developing the Lyfe resources for Aotearoa New Zealand for over a year.
"Lyfe is a great resource and we are delighted to be able to offer it to churches for free." said NZ Bible Society Chief Executive Officer, Neels Janse van Rensburg as the Lyfe resource site launched in May 2019.
"We are hoping Lyfe will help individuals and groups to grow in their faith and life with God."
The Lyfe resource is suitable for people at all stages of their Christian faith journey and is intentionally flexible and easy to lead: it can be followed as either a six-week taster course, a three-month option or a full year of 36 sessions.
To register for the free online Lyfe Bible study resource for small groups, go to www.lyfe.org.nz