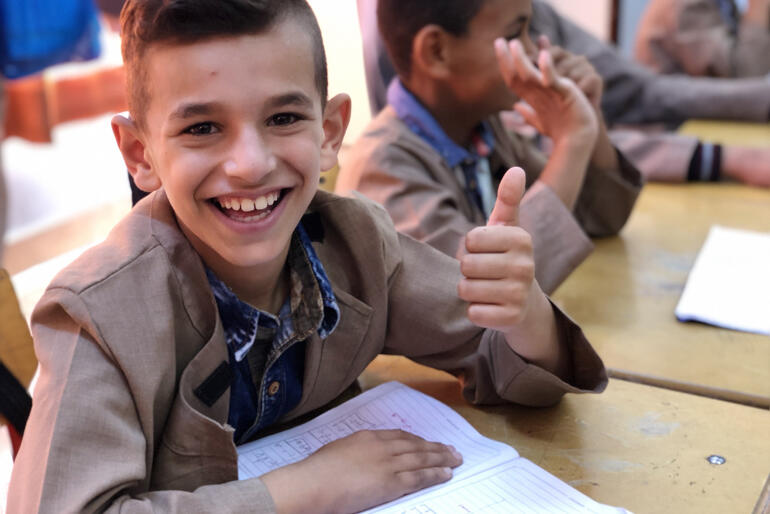 Anglican Missions is calling on churches in Aotearoa, New Zealand and Polynesia to continue the tradition of praying for the Holy Land in Holy Week and supporting development work in the Province of Jerusalem and the Middle East. This tradition in our province harks back to the first meeting of New Zealand Provincial Board of Missions in 1917 which decided "that the Jerusalem and East Mission should claim the special attention of the church in New Zealand…"
For many years Anglicans in the South Pacific have supported two development projects put forward by Anglican churches located in the Holy Land.
Anglican Missions later expanded its Lenten Appeal to include a third project in our own province, usually based in the Pacific Islands.
Gifts made to the Anglican Missions 2019 Lenten Appeal will fund the three projects listed below. Lenten Appeal donations can still be sent until the end of July 2019.
Christ Anglican School in Nazareth
Founded in 1851 by the Church Missionary Society, the school has 1,100 Christian and Muslim students and is considered to be an oasis of peace, a place of dialogue and an example of how Christians and Muslims can live peacefully together. Funding will go towards a new central audio system which will be crucial in communicating, especially for emergency messages and announcements to the school. The project will take up to 12 weeks to complete and will benefit the whole student body of 1,100 students, teachers, administrative and support staff; and ultimately 5,600 family members who participate at various times in the life of the school. Cost: NZ$15,000
Christ Anglican School Nazareth donations at 15 April: NZ$2765
Holy Land Institute for the Deaf and Deaf Blind students (HLID), Salt, Jordan.
Founded in 1964 on the site of a former missionary hospital in the Jordanian city of Salt, the HLID Institute provides educational opportunities for deaf, hard-of-hearing and deaf-blind children. Funding will assist in outreach services that include training for families as well as students and for professional staff supporting these children and young people. Staff and volunteers will receive greater knowledge and understanding to successfully advocate for, educate and support the students.
NZ$10,000 funding is requested for an 8-12 week programme which includes:
- An awareness raising workshop for family and students
- Field visits to families at home
- Enrolment fees for 15 deaf-blind children into the project
- In-house training for professionals in understanding the behaviour of deaf-blind children and how to relate to them
- Training workshops for family members, including learning pro-tactile touch language.
Holy Land Institute for Deaf and Blind students donations at 15 April: NZ$2175
Water for All projects, Fiji
Safe, consistent and adequate water supplies remain to be developed for many communities in Fiji. The project aims to procure and install water tanks in five small rural communities as well as at Holy Trinity Anglican School in Suva. Funds raised for this project will be directed to the Diocese of Polynesia 'Water for All' project. Fundraising target: NZ$15,000.
Water for All project, Fiji donations at 15 April: NZ$3895
To donate online to any of the 2019 Lenten Appeal projects please go to the
On the Anglican Missions donate page you can view all special projects, (including the three Lenten projects)when you tick the white box above to the right of the title Anglican Missions General Donation.