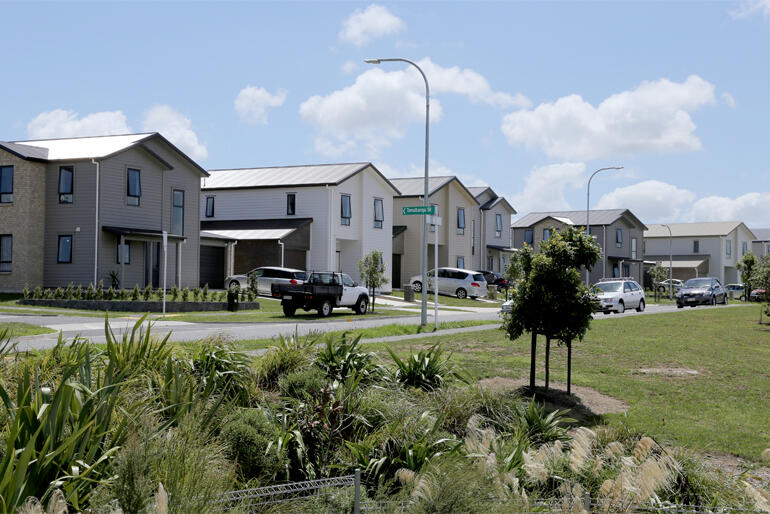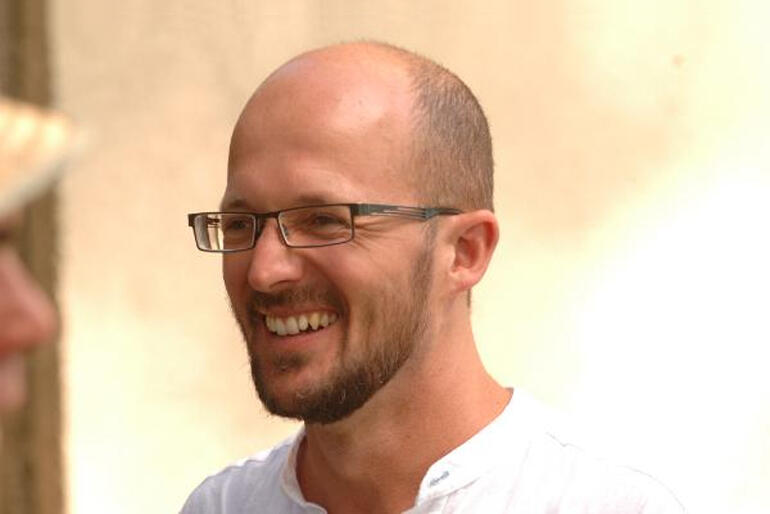 Paul Gilberd from the Anglican Social Justice Network housing group is spearheading a call for Anglicans to advocate the 'Kiwibuy' scheme – a practical response to the housing crisis.
For many Anglicans who own homes, there is no housing crisis. But that crisis falls hard on those New Zealanders who live on low incomes, lack savings or assets, and find themselves caught in a 'rental poverty trap'.
Thirty years back, New Zealand households had access to a significant 'hand up' that helped many of us, or our parents, to gain homes of their own through state-funded schemes.
These ranged from simple financial tools to support saving, to large-scale Government-funded home ownership plans. One scheme let families capitalise on family social welfare payments to save the first sums that would get them onto the property ladder. Another Government offer was the State Advances loan scheme, which supported thousands of families into home ownership via long-term fixed low-interest loans.
For many families these schemes provided the means to buy a home and accumulate the capital wealth they would then use to support the next generation of family onto the home ownership ladder. But for many low income families who inherited intergenerational poverty, that giant leap onto the first rung of the property ladder remains too high.
To make matters worse, the lower rungs of that ladder have long since been removed.
Today, no Government programme offers the equivalent of State Advances loans, and there is no way to capitalise on benefits.
For thirty years, home ownership rates have been in decline and this trend is most severe in our Māori and Pasifika communities, with Pacific Island families' home ownership rate at less than 19%.
The first step for churches is to support Kiwibuy, a new scheme proposed by the Salvation Army, Habitat for Humanity, Housing Foundation and Community Housing Aotearoa, which proposes a range of ways the Government can make home ownership possible for those now locked out of the market.
You, your friends, family and church members can sign the petition on the Kiwibuy website, where you can also find out more about the options it proposes, or you can sign the Kiwibuy petition on the NZ Govt website. The Kiwibuy petition closes on 1 September 2019.
Housing action has to reach further than Kiwibuild
The four social housing organisations supporting Kiwibuy say the Government needs a broader vision to end the housing crisis – by attacking the problem on multiple fronts.
"The upcoming reset of the government's housing programme is a chance to think bigger than Kiwibuild and the government should take the time to get it right." said the Salvation Army's Major Campbell Roberts in a recent statement.
The Anglican Social Justice Network housing group backs the call from the Salvation Army, Habitat for Humanity, Housing Foundation and Community Housing Aotearoa, which recommends that Aotearoa New Zealand's government aims to:
1. Establish a national home ownership target
Establish a target of 75% of Kiwis owning their own home in the next 25 years, with additional targets for some groups (e.g. Māori, Pasifika, and people with disabilities)
2. Continue the Government-led build programme
Continue and improve the large scale building of quality homes, with a focus on home ownership that is affordable for Kiwi families on average incomes
3. Implement KiwiBuy
Provide finance for affordable home ownership solutions delivered by Community Housing Providers, state housing agencies and the private sector, including Progressive Home Ownership (rent to buy), Shared Equity, and other solutions
4. Offer shelter to all those experiencing housing hardship
Commit to reducing the social housing waitlist below 1,000 families by 2025, starting with additional public housing by Community Housing Providers, state housing, and local authorities
5. Support renting households to move along the housing continuum
Any Government programme for renters, such as 'Build to Rent', provides an opportunity for eligible households to buy their home, e.g. through KiwiBuy's Progressive Home Ownership
Kiwibuy – the people's choice
Over the last six months, thousands of New Zealand families have flocked to the KiwiBuy site, sharing their anger and frustration on social media and on the site's comments zone. KiwiBuy has been overwhelmed with enquirers all saying the same thing – "Despite earning a good wage, we can't afford a house of our own."
In Auckland's new government-built neighbourhoods, families will still need annual incomes of more than $90,000 to own one of the homes.
According to the Anglican Church's housing portfolio group, Aotearoa New Zealand should be a place where people earning a reasonable wage can afford a home.
"Kiwibuy will open a pathway into home ownership through solutions like the Housing Foundation's shared ownership and rent to buy schemes, which we already know will work." said Paul Gilberd today.
Over the next few weeks Paul Gilberd is speaking to groups of churches around the country to advocate the practical benefits of Kiwibuy and urge Christians to support those in housing poverty by signing the Kiwibuy petition.
Christchurch
Paul Gilberd will present 'Kiwibuy– The Affordable Home Ownership Initiative' on Tuesday 30 July, at 10.30am in the WesleyCare Chapel, Christchurch Methodist Mission in Papanui.
Watch this space for further information on Kiwibuy presentations coming up in Hamilton and Auckland, or contact Paul Gilberd <paul.g@housingfoundation.co.nz> to organise a Kiwibuy presentation in your region.