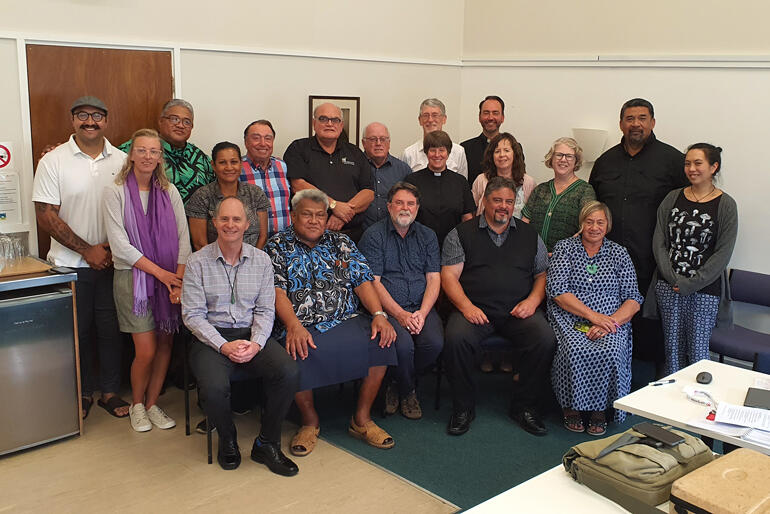 The Anglican Church's highest decision-making body, the two-yearly General Synod – Te Hīnota Whānui has been postponed until later in 2020. The General Synod Office will advise rescheduled dates for the 200+ person meeting as soon as the nation's COVID-19 response timing becomes clearer.
Prior to this week's lockdown around the country, the Archbishops of this Church established a National Anglican Pandemic Advisory Group for Aotearoa New Zealand to liaise directly with the Ministry of Health and provide consistent and consensus advice.
The Archbishops have appointed the following members to the Pandemic Advisory Group: General Secretary Rev Canon Michael Hughes (Convenor), Mr Maui Tangohau, Ven Dr Hirini Kaa, Ms Susan Wallace, Dean Anne Mills, Mr Andrew Metcalfe, Mr Bruce Gray QC and Mr Grant Hope.
The Pandemic Advisory Group is continuing to meet online to keep our Church up to date with the latest health and legal requirements on what our communities need to do to comply with all Government regulations on how to stay safe during the COVID-19 response.
The Pandemic Advisory Group has a parallel group liaising on health and legal issues within the Diocese of Polynesia, and both groups will also be monitoring the legal and financial consequences of the lockdown on our church communities.
All provincial Church meetings that need to continue will be transacted by video conferencing or by other physically-distanced means, including the three Tikanga Bishops' Meeting from 1 – 2 April.
In the meantime, the Archbishops and General Secretary are working on strategies to maintain the work of the provincial Church and ensure that some essential decisions of the General Synod Te Hīnota Whānui can be achieved without the in-person Synod/ Hīnota, particularly the Church's work on revisions to Title D.
With the postponement of General Synod Te Hīnota Whānui, all current appointees to three Tikanga bodies will remain in office until the Synod /Hīnota does convene, including General Synod Standing Committee which now continues under its current membership until further notice.
In his message to provincial office holders this week, Anglican General Secretary Michael Hughes asked that we continue to hold each other in our prayers, along with our church families, our communities and particularly praying for the most vulnerable among us.