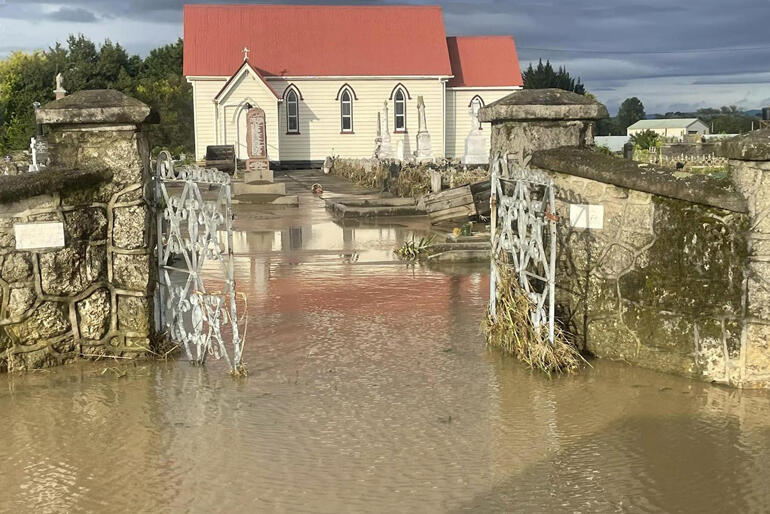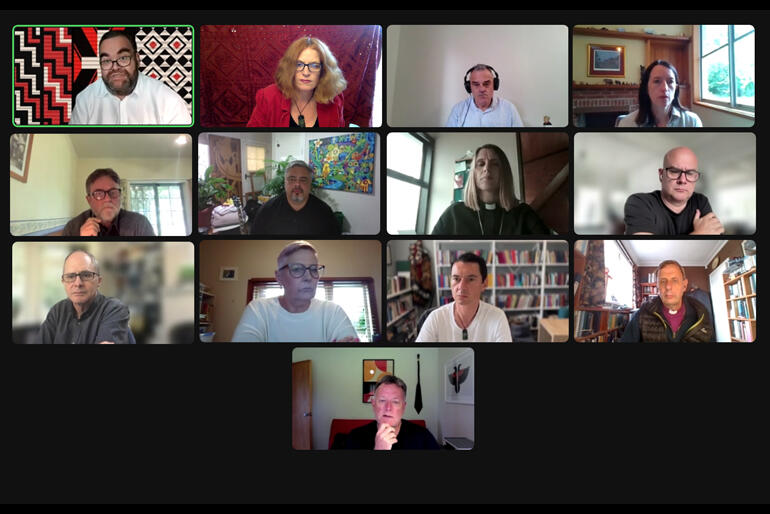 Since soon after Cyclone Gabrielle struck Aotearoa New Zealand between 12-16 February 2023, Anglican churches and trusts, marae, hapu and iwi with strong Mihinare ties have quickly pivoted to care for communities hurting from the storm.
First in Te Tai Tokerau and Auckland, then on the East Coast in Tairāwhiti and across Kahungungu rohe in Hawke's Bay, Pihopatanga and diocesan staff soon discovered Cyclone flooding, extreme force winds and landslips had caused widespread damage to homes, farms, marae, churches, businesses, transport links and infrastructure, leaving many whānau stranded, displaced or homeless.
Eleven people lost their lives in the terrifying events of Cyclone Gabrielle, and across the affected regions, hundreds of people lost their homes, belongings and livelihoods overnight.
The scale of destruction put the East Coast regions' needs well beyond the resources of the church, yet straight away, even with Civil Defence, Emergency Services, and the Armed Forces out in numbers, our people on the ground could see not everyone was receiving help.
As Gisborne came back online on 23 February, Archbishop Don Tamihere told the Church's 'Hāpaitia' Cyclone Response Group that Mihinare (Māori Anglican) ministry along the storm-hit East Coast was already having a strong impact as part of broader iwi responses.
He reported shocking news that the Esk Valley-based Hukarere Anglican Girls' School had been completely subsumed by floodwaters and half-buried in silt. Thankfully, everyone on site at the school had got out unharmed – due to the decisive actions of boarding hostel manager Amelia Kaui, staff and students who evacuated early and according to plan.
Meanwhile in Omahu near Hastings, two Kahungungu hapu – Ngāti Hinemanu and Ngāi Te Ūpokoiri – saw the Ngaruroro River burst across their neighbourhood, flooding dozens of homes, their marae and historic Hoani Tapu - St John's Anglican Church.
As the floodwaters receded, the Omahu community were shocked to discover unearthed koiwi – ancestors and loved ones' bones, which had been washed from their resting places in St John's urupa (cemetery).
Situations like that unfolding at Omahu, or news that homes, schools, churches, marae and taonga of priceless spiritual value had been destroyed, convinced Hāpaitia that the Church's first response must be spiritual (wairua), as well as pastoral, physical (tinana) and financial (pūtea).
"It is hard to express how distressing it is for people to come to their marae and see this much destruction, or come to their urupa and find this shocking thing has happened." said Rev Dr Hirini Kaa soon after the floods.
"People are looking for spiritual resources, and they are turning to us. We need to put our resources into karakia and whakapono in this response."
While the Church worked to respond to people's needs on the ground, it soon became clear that marae were carrying a heavy load of support for communities, especially in places like Omahu where other agencies were not turning up.
Early on, Anglican Missions' Michael Hartfield and Diocese of Polynesia disaster response expert Fe'iloakitau Tevi advised Hāpaitia that the Church's best use of resources would be to look for the "gaps" in official services' work.
So Hāpaitia tasked Mihinare and Anglicans in the worst-affected areas to find where trusted church and iwi social service agencies were already meeting people's urgent needs.
Funds to back the Church's response came from St John's College Trust Board via Hāpaitia member Grant Hope, who shared their pledge of $250,000 for immediate Cyclone response.
Lucy Laitinen from the Waiapu Anglican Social Services Board added her Board's promise of emergency grants, which by May 2023 had totalled more than $130,000 in direct assistance to churches and marae, as well as church, community and iwi-based social service organisations.
Meanwhile in Auckland and the far North, through the Auckland City Mission, Pihopatanga o Te Tai Tokerau and the Selwyn Foundation Anglicans were able to mobilise over $400,000 in pūtea to help locals respond to the two major extreme weather events in the region.
* * * * * *
Now that the emergency phase is past, a further $380,000 raised in the Anglican Missions' hosted Cyclone Gabrielle Appeal is going out to fund medium and long term Cyclone-related projects.
To date $90,000 of the Anglican Missions' hosted Cyclone Gabrielle Appeal funds have been granted to Mihinare or Anglican-connected projects across the North and East of the North Island, mostly as $10K grants.
We'll be sharing stories from those projects soon.