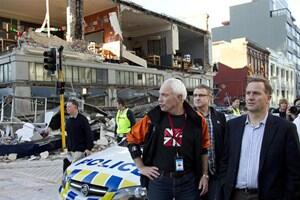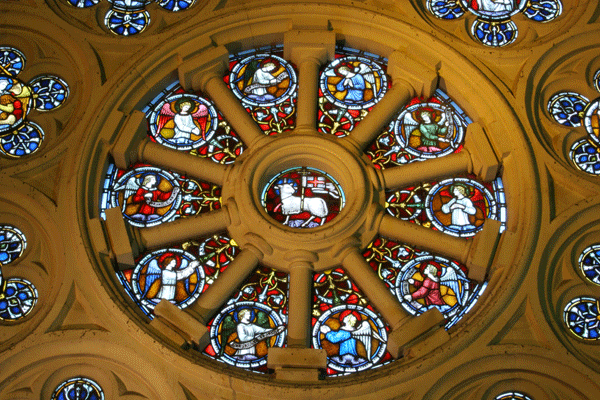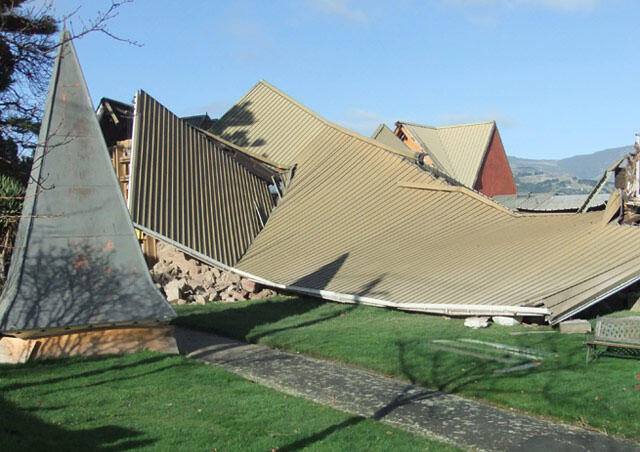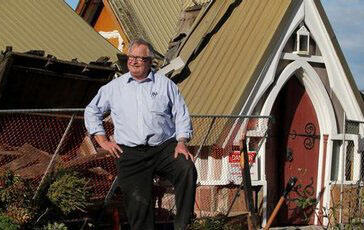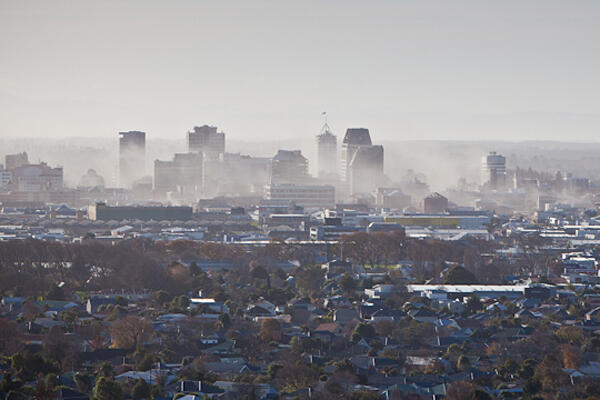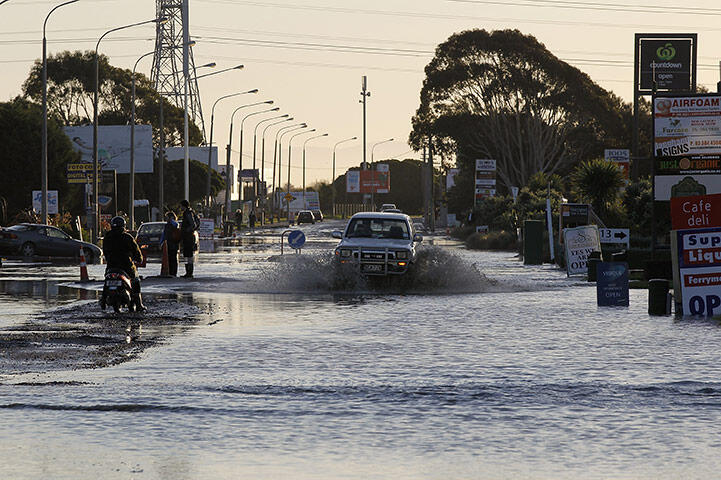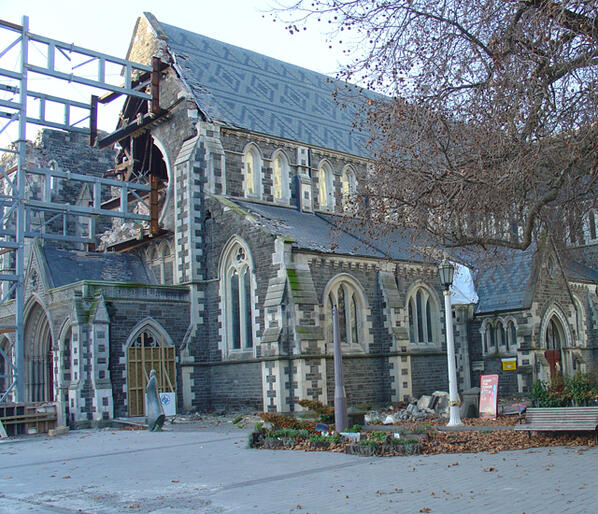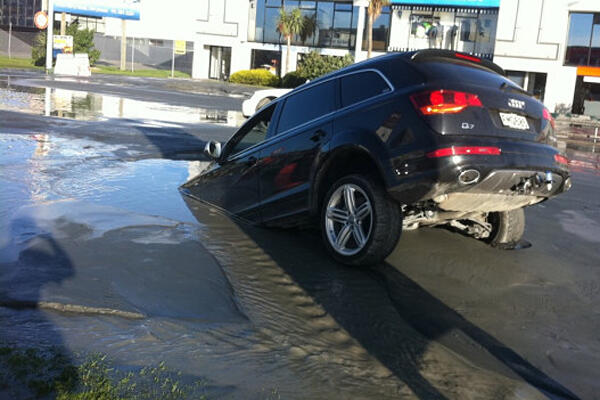 ChristChurch Cathedral has lost three-quarters of its west wall, including the ornate rose window, in the latest aftershocks and may have to be fully demolished.
The destruction of the rose window – which Bishop Victoria Matthews describes as "the icon of the icon" – will inevitably influence thinking about whether the cathedral can or should be restored.
In an interview with the Christchurch Press today, Bishop Victoria said that if the focal point of the city shifted west, the cathedral would be rebuilt in the new centre.
"We need to be in the centre of the city," she said. "We want to be in the centre of the city as an icon."
Dean Peter Beck said that in the meantime workers would try to remove precious items such as the memorial plaques and the organ.
Meanwhile, an exterior wall at St Mary's Merivale has collapsed, while Holy Trinity Lyttelton has been further damaged.
Two workers salvaging windows from St John's Latimer Square received cuts and bruises and were treated at a 24hour clinic.
St John Ambulance staff member Alistair Drye said the two men were okay but shaken. "The walls fell down around them," he said.
The church had been severely damaged in February's earthquake and was set to be demolished.
Walls around the church had "fallen and crumbled" during today's aftershocks, while the roof had collapsed onto the organ and the front of the church, he said.
In an email last night Bishop Victoria Matthews urged clergy and wardens to ensure that churches and halls were safe before allowing people to re-enter them. "The operative word is safety," she said. "So please do not take chances."

She also urged clergy to wear their collars so that they would be visible in the community. "Every Anglican of sound mind, heart and limb needs to look in on neighbours and ask after their well-being," Bishop Victoria said.
"Overall people have been brave and caring once again and I thank you for being resilient in the face of frightening and dangerous events."
Two major shocks hit Christchurch yesterday afternoon. The epicentre of the larger, magnitude 6.3 earthquake was 10km southeast of Christchurch, in the middle of the Port Hills above Sumner. It struck at 2.20pm at a depth of 9km.
Both jolts were a combination of up-and-down ground movement – "reverse faulting" – and side-to-side movement known as "strike slip". The same movement featured in the September 4 and February 22 earthquakes.