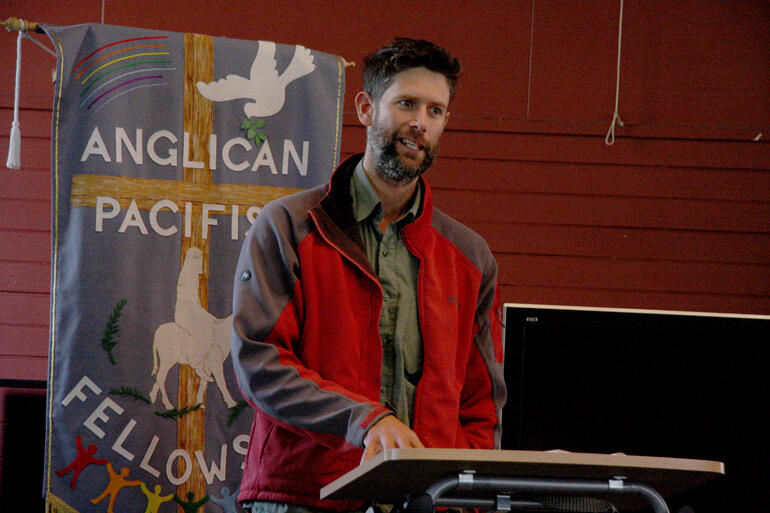 The Anglican Pacifist Fellowship is calling for registrations for its 2019 national conference 'Claim the Future - build peace together.' The conference, which focuses on strategies for Christian peace-making in Aotearoa New Zealand, will run from June 27-29, 2019 hosted by the Community of the Sacred Name in Christchurch.
The three-day programme combines Bible studies, keynote presentations from academics and community organisers, as well as sharing stories and strategies from peace initiatives in local Anglican communities and a workshop unpacking Just War theory.
Keynote speakers will include:
• Aotearoa New Zealand peacemaker, restorative justice expert and leader in the Catholic Worker movement, Fr Jim Consedine.
• Professor Richard Jackson, Director of the National Centre for Peace and Conflict Studies - Te Ao O Rongomaraeroa, at Otago University.
• Peace Movement Aotearoa Coordinator, Edwina Hughes who heads the Aotearoa New Zealand branch of ICAN, a coalition of NGOs that worked to deliver the 2017 Nobel Peace prize-winning Treaty on the Prohibition of Nuclear Weapons.
Jim Consedine will speak on 'Non-violence, the way of Jesus - drawing on scripture and the teachings of Pope Francis,' Edwina Hughes will unpack the 'Costs and consequences of militarism in times of peace,' and Richard Jackson will share insights from his research interests which include: critical terrorism studies, pacifism, the social construction of war and international conflict resolution.
Christchurch-based long-time peace and social justice advocate Lois Griffiths will introduce the story of Freedom Flotillas, while a session with Chris Barfoot will dig deep into the 'Theological Basis for Aroha', an interfaith response to the March 15 mosque attacks.
To find out more about the Anglican Pacifist Fellowship 2019 conference and to order your registration form, please contact Anglican Pacifist Fellowship Secretary, Archdeacon Indrea Alexander via the conference email: peaceconf2019chch@gmail.com