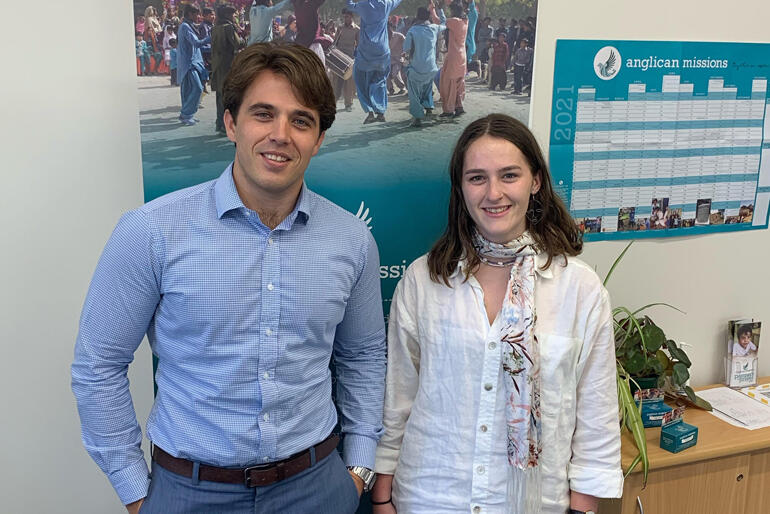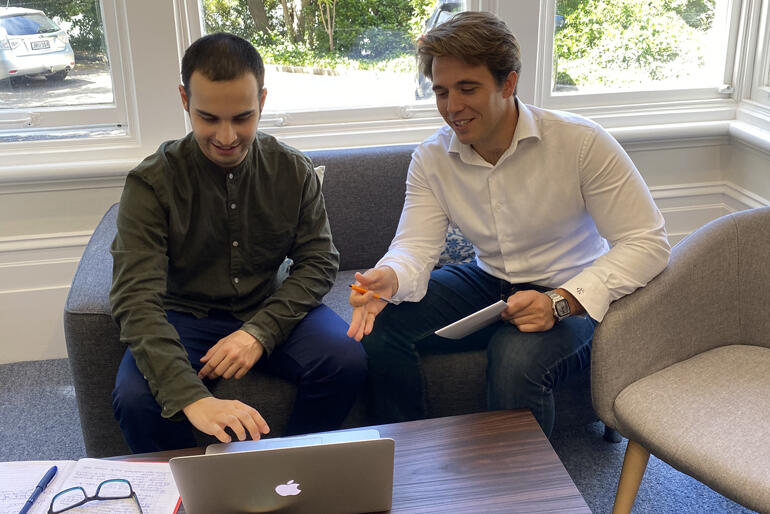 In 2021 Anglican Missions has opened a door for two three-month internships where students can gain practical work experience in the development and communications fields.
The internships emerged out of Te Ara Hou, Anglican Missions' strategic review, which has opened the way for fresh three-tikanga approaches to mission.
To date, three interns have completed projects with Anglican Missions, starting with first year Development Studies student Olivia Hartfield, whose four-week trial internship started the programme in 2020. Over her first four weeks, Olivia analysed and updated Anglican Mission's digital and paper image banks and developed two new social media platforms to broaden the Te Ara Hou strategy of "championing mission and telling the stories."
Olivia worked to bring the value of Anglican Missions' work to new online audiences through Facebook, and a younger audience on Instagram, which she believes offered a two-way benefit.
"Young people have the power and the ability to make significant change in this world, but for many, they just don't know how."
"One of my focus areas was to motivate young people to become a part of the work Anglican Missions carries out and be motivators and mobilisers to their friends and families."
Now in an extended internship, Olivia is creating content for the social media sites she set up, as well as contributing to Anglican Missions' E-news and working on a mission action programme for Anglican Schools.
A second intern, Kaspar Flaws, came to Anglican Missions in late 2020 as part of his Master's degree in Philosophy, Politics and Economics at Victoria University of Wellington.
Kaspar's research led to a 6,000 word review of Aotearoa's faith-based development organisations that compares them with secular organisations along similar lines. From that research, Kaspar was able to suggest unique advantages that faith-based NGOs offer New Zealand's Ministry of Foreign Affairs and Trade in their development work with communities in the Pacific.
Although not what he calls a person of "religious disposition" Kaspar appreciated the added value of being at Anglican Missions,
"Faith-based giving resonates with a purity of purpose …uncluttered by any profiteering. It was a privilege to work for an organisation that has such strong humanitarian convictions and the courage to follow them through." he said.
A third intern, Campbell Kerr, says his two month internship at Anglican Missions in summer 2020-21 offered him practical experience of a range of roles and responsibilities needed for work in mission, aid and development – all in one place.
"Being part of a smaller organisation was a huge plus, as it meant maximum exposure to the operations, and opportunities to meet many stakeholders."
Campbell also found the "positive, enthusiastic and supportive environment" provided a great opportunity to get out of his comfort zone and get stuck in to the work.
Campbell has now taken up a new role at Anglican Missions, where he will help with Anglican Missions' Tropical Cyclone Yasa and Ana response and use media design software to help develop the organisation's new digital platforms.
"It is awesome to be able to put my skills and experience towards a great cause – there is no place I'd rather be."
The two Anglican Missions internships beginning in April-May 2021 are for one development intern and one communications intern, and are already oversubscribed with 25 applications in so far.
Applications for the next two internships close on Wednesday 31 March. Applicants can send a CV and cover letter to Steph Fry at steph@angmissions.org.nz.
Anglican Missions will review the internship programme before its next expected intake of interns in August 2021.