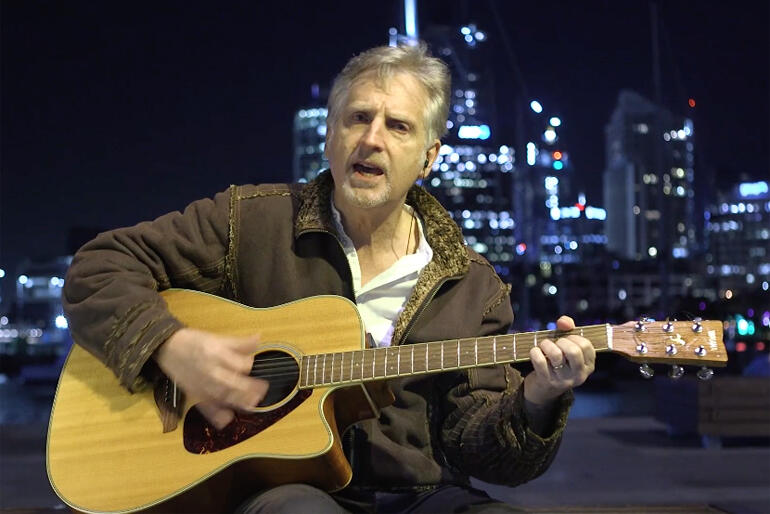 Rev Josh Jones, the co-vicar of St George's Epsom has composed and produced a new Christmas song 'This is the Day (Te Rangimarie)' in response to the Christchurch shootings in March and what he felt was the Christ-like response to the forces of hatred and division that many people in Aotearoa New Zealand displayed on that day.
"I wanted to celebrate how all the wonderful and diverse communities of New Zealand came together in the bonds of love," he said.
"Ultimately this is what the Spirit of Christmas is all about. This is the day when hope came calling. A celebration of the light of unity and peace. It's the spirit needed for our times."
The song was put together with help from the children of Te Papapa School in Oranga, an ethnically diverse school that Josh and other members of St George's Church have worked with over the last seven years.
St George's ESOL (English as a Second Oral Language) students and the Christian Zimbabwean African Women's Fellowship also contributed to the music video.
Rev Josh has put the song onto Amazon, iTunes and Spotify and intends to send it to the Prime Minister Jacinda Ardern as a gift, as well as making the sheet music and chords available to others via the St George's website.
You can view the music video on Youtube here.
Bishop of Auckland Ross Bay has interviewed Josh Jones about the Christmas song in his video news.