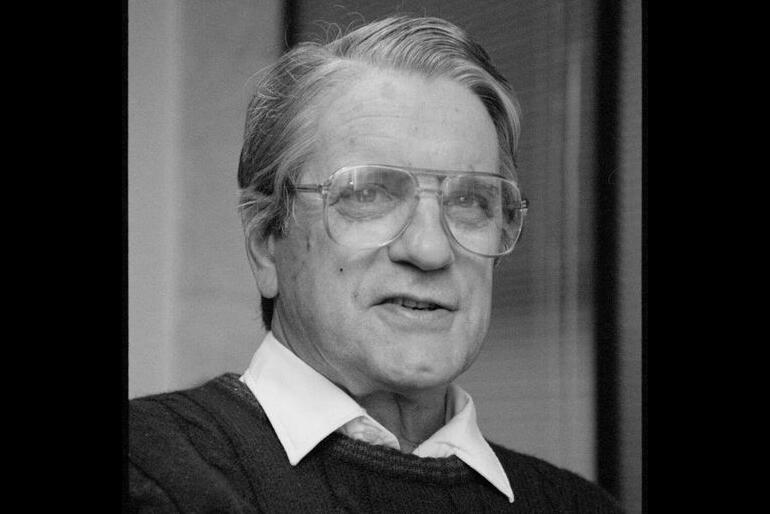 John, who has died in Bateau Bay, NSW, at the age of 91, was General Secretary of the Australian General Synod from 1970 to 1994, and served two terms in the 1980s as chair of the Anglican Consultative Council, the Anglican Communion's representative "Instrument of Communion".
John Denton was born in Melbourne and educated at Camberwell Grammar School, where he was a prefect; he is honoured in the school's "gallery of achievement". With his wife Shirley, he served with the Church Missionary Society in East Africa, where he was secretary of the Central Tanganyika Diocese from 1954 to 1964. Returning to Australia, he first became Sydney Diocese's Director of Information, then Diocesan Registrar, part-time General Secretary of the General Synod and then in 1978, the first full-time General Secretary of General Synod, a position he held until his retirement in 1994.
These were turbulent years in the history of the Anglican Church of Australia, when the fierce debate over the ordination of women was at its height. John was instrumental in keeping the church on an even keel as far as possible during those difficult years. Bishop Keith Rayner, now living in retirement in Adelaide, was Primate during those later years. Paying tribute to John, he said: "however tense the atmosphere became, John remained imperturbably calm and retained the outward impartiality of the diplomatic administrator. He played no small part in maintaining the bonds that held the Church together."
Bishop Keith added: "he was well aware of the nuances of the doctrinal stances and their associated politics that operated throughout the Church, and he was able to work with all these with sensitivity and understanding. As General Secretary he worked with four Primates – Frank Woods, Marcus Loane, John Grindrod and myself. All of us were of varied churchmanships and different personalities, but with each one there was a relationship of mutual confidence and trust.
"Behind all this lay the unshakeable Christian faith which shaped the character of the man who was so much more than just an ecclesiastical bureaucrat."
John's successor as General Secretary of the Anglican Church of Australia, Dr Bruce Kaye, described him as "wise, courteous and reliable, a true servant of the Anglican Church".
Internationally, John was lay representative for Australia on the Anglican Consultative Council (ACC) from 1976 to 1984, serving on its Standing Committee from 1979 to 1984, and was Chair from 1981 to 1984. From 1988, he also chaired the national planning committee for the World Council of Churches' assembly held in Canberra in 1991. He was also a member of the Board of World Vision.
He received two significant honours: the Order of the British Empire in 1977, and Member of the Order of Australia in 2005 for "service to the Anglican Church of Australia and to the international community through the programs of World Vision".
John Denton is survived by his wife Shirley, four children and 11 grandchildren.